Designer:
Mark Braun
Material:
Stainless steel 18/10
, Matt brushed
, Hardened blade steel
Publishing year:
2022
Length: 22.6 cm
Product number: 7543
EAN: 4029999005823
The Mono flatware of the 21st century.
Mono V is the first completely new flatware concept from the traditional manufactory in over 20 years. In early 2020, we contacted Berlin-based designer Mark Braun with this ambitious project. The idea: a new Mono flatware - resource-saving use of materials, easy to manufacture, highest quality standards, timeless aesthetics, and made in the Mono manufactory in Mettmann Germany. 2.5 years later, Mono V has come to stay.
The inspiration for Mono V came from a piece of flatware that couldn't be further from Mono: a disposable fork. Disposable flatware tries to create as much function as possible with as little material use and cost as possible. The key is stability and firmness through form. Inspired by this principle, designer Mark Braun developed countless material and shape studies, only to return to a simple bend in the end.
Mono V is not just a name, but a central design and functional element. The V-embossing of the handle gives the flatware the necessary stability, which makes the use of resource-saving material possible: a sheet of stainless steel only 1.5mm thin.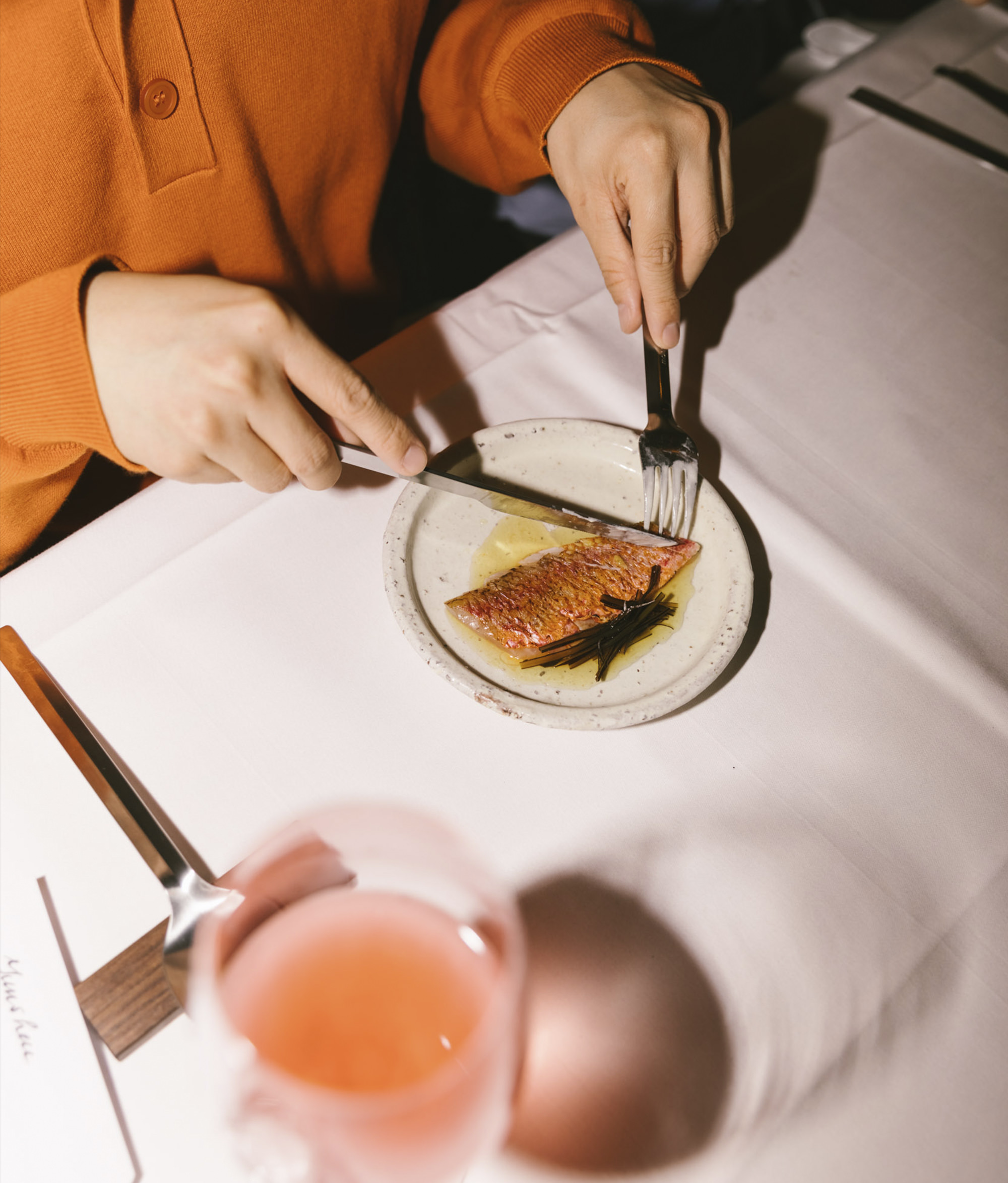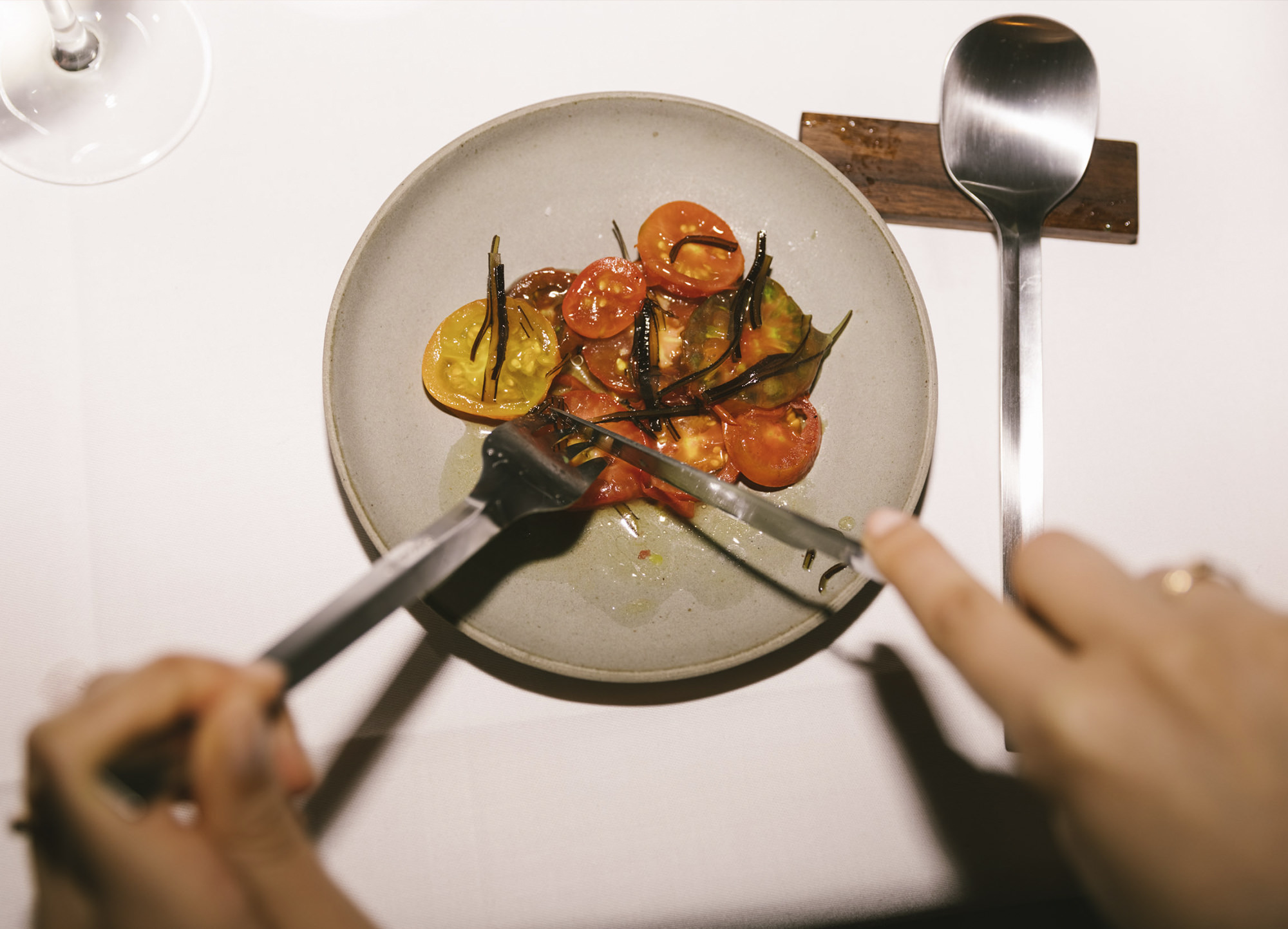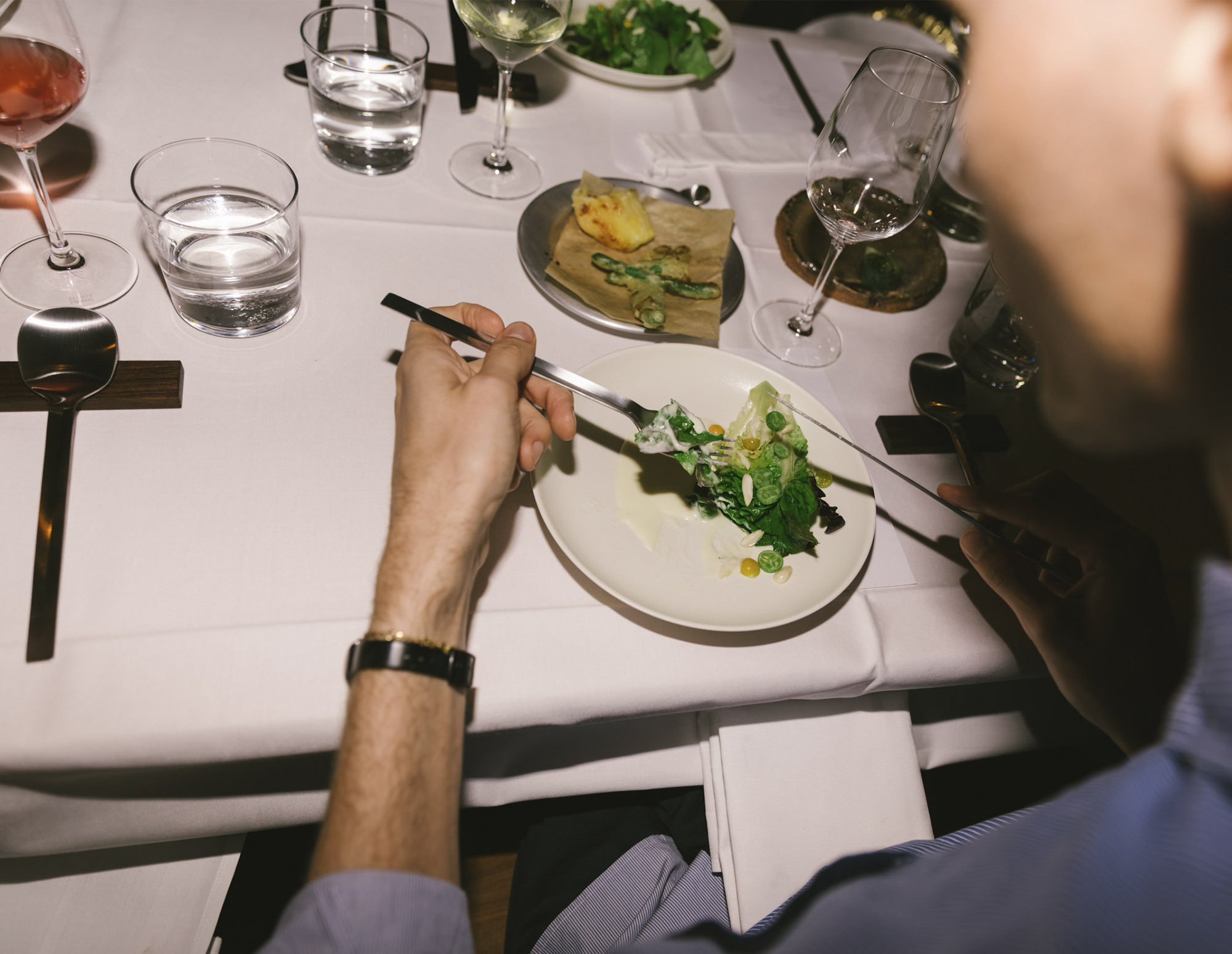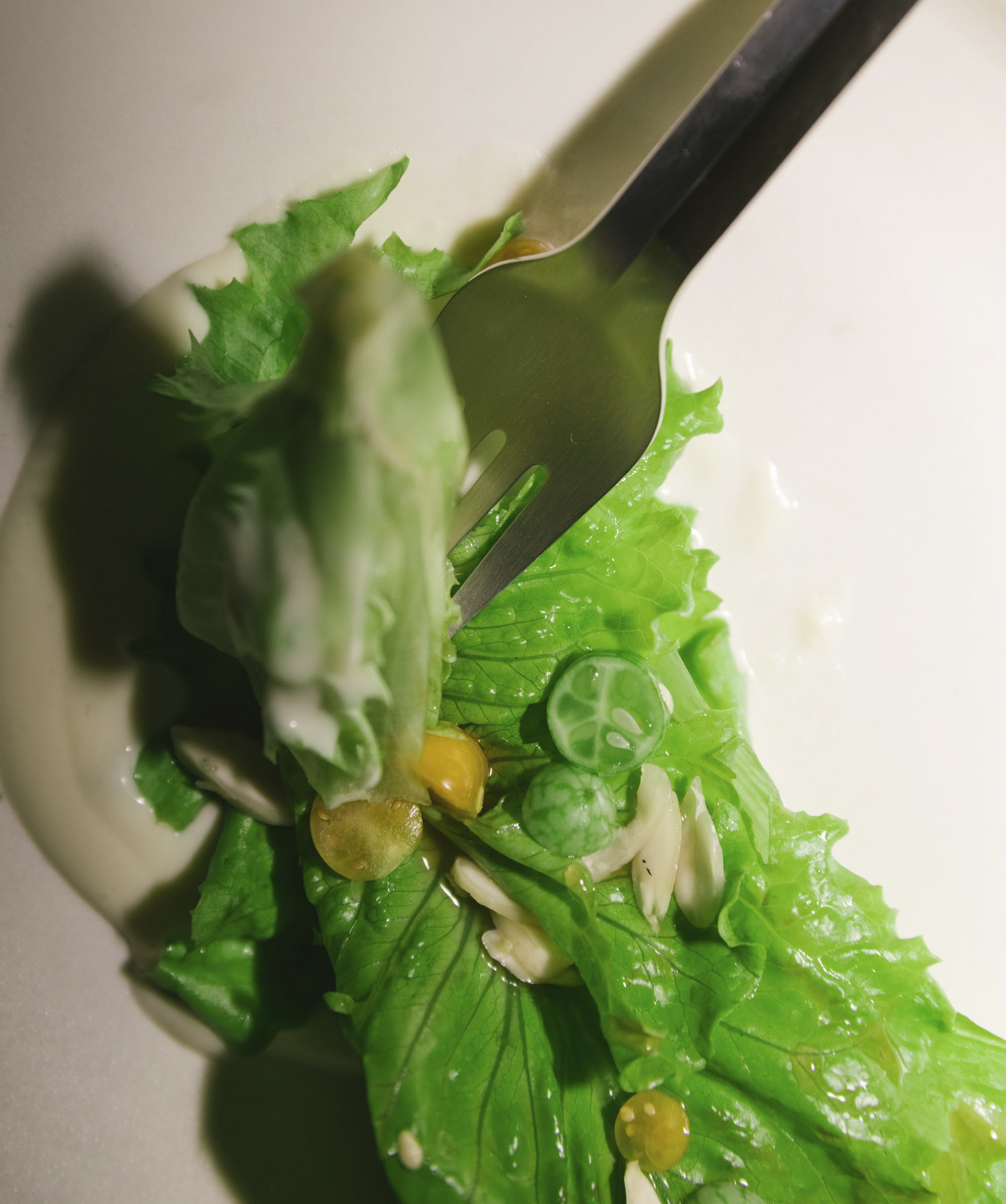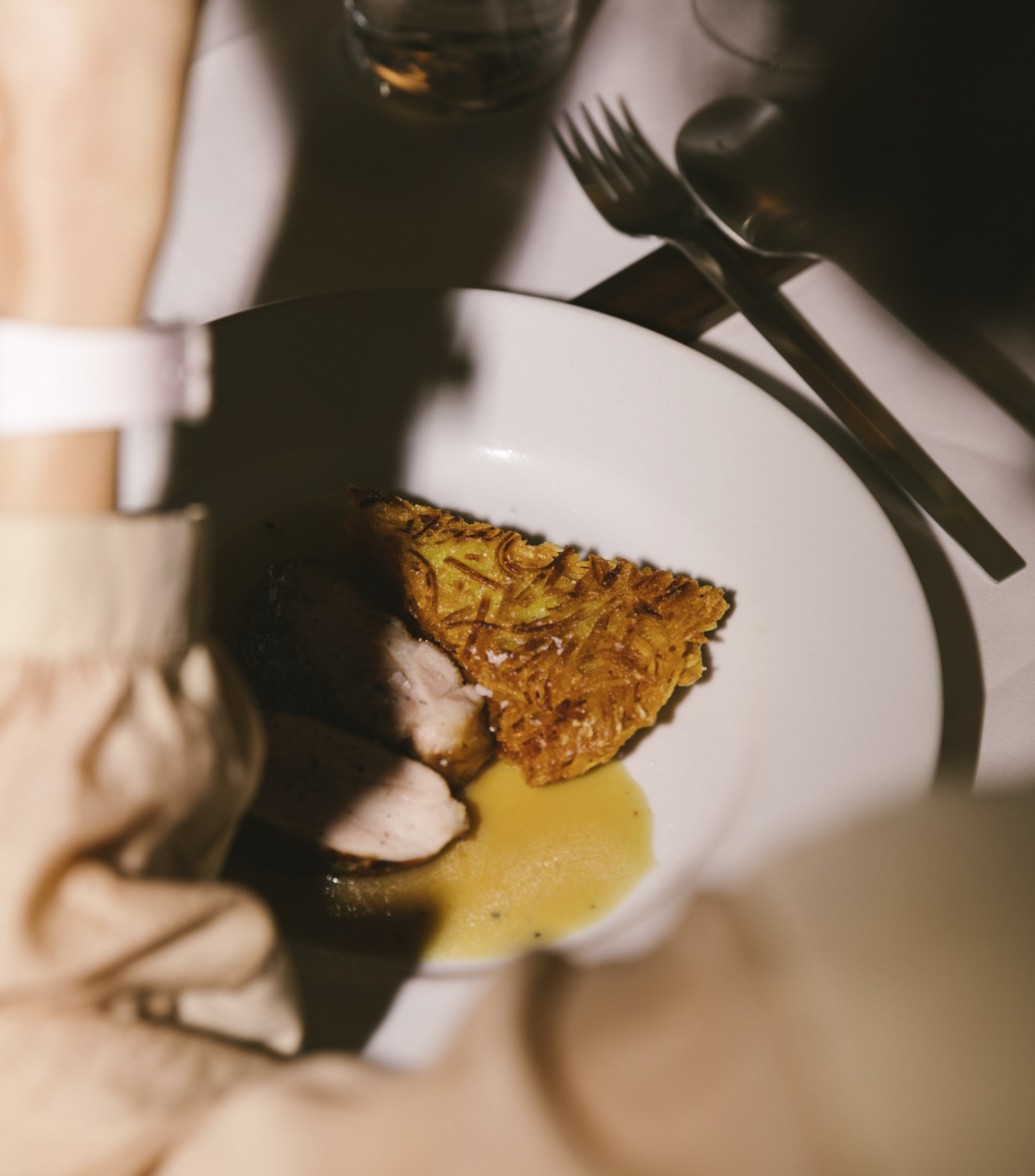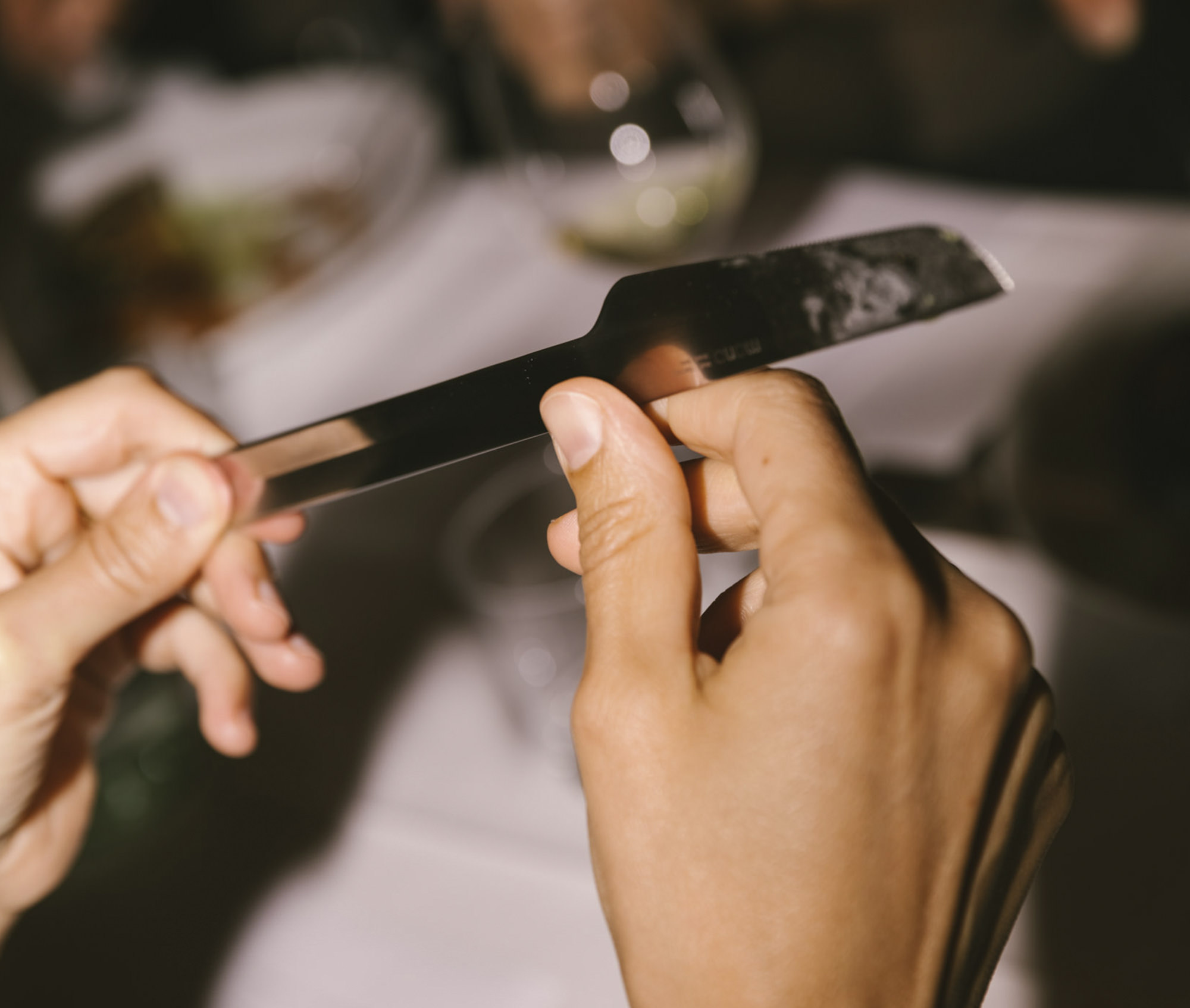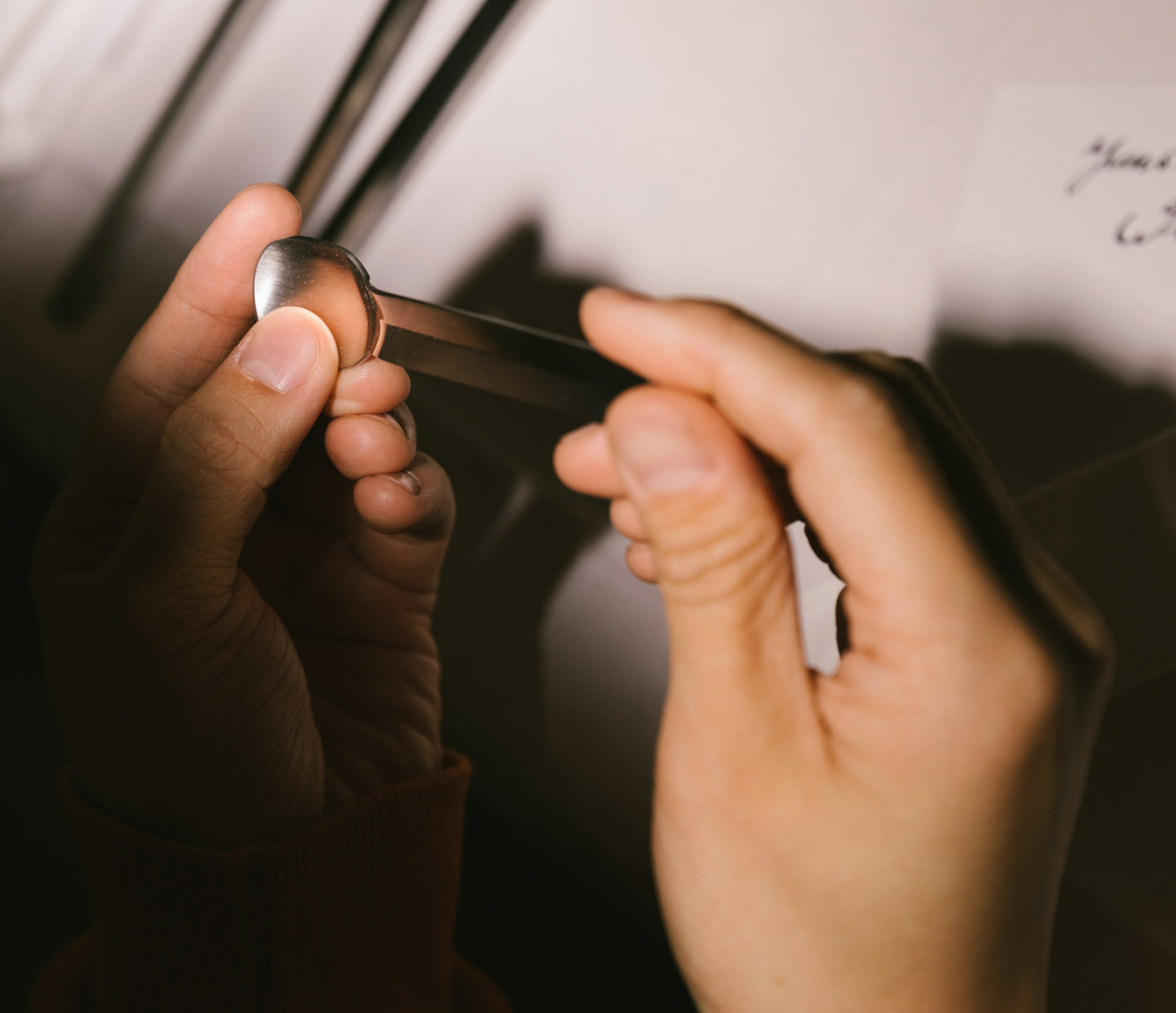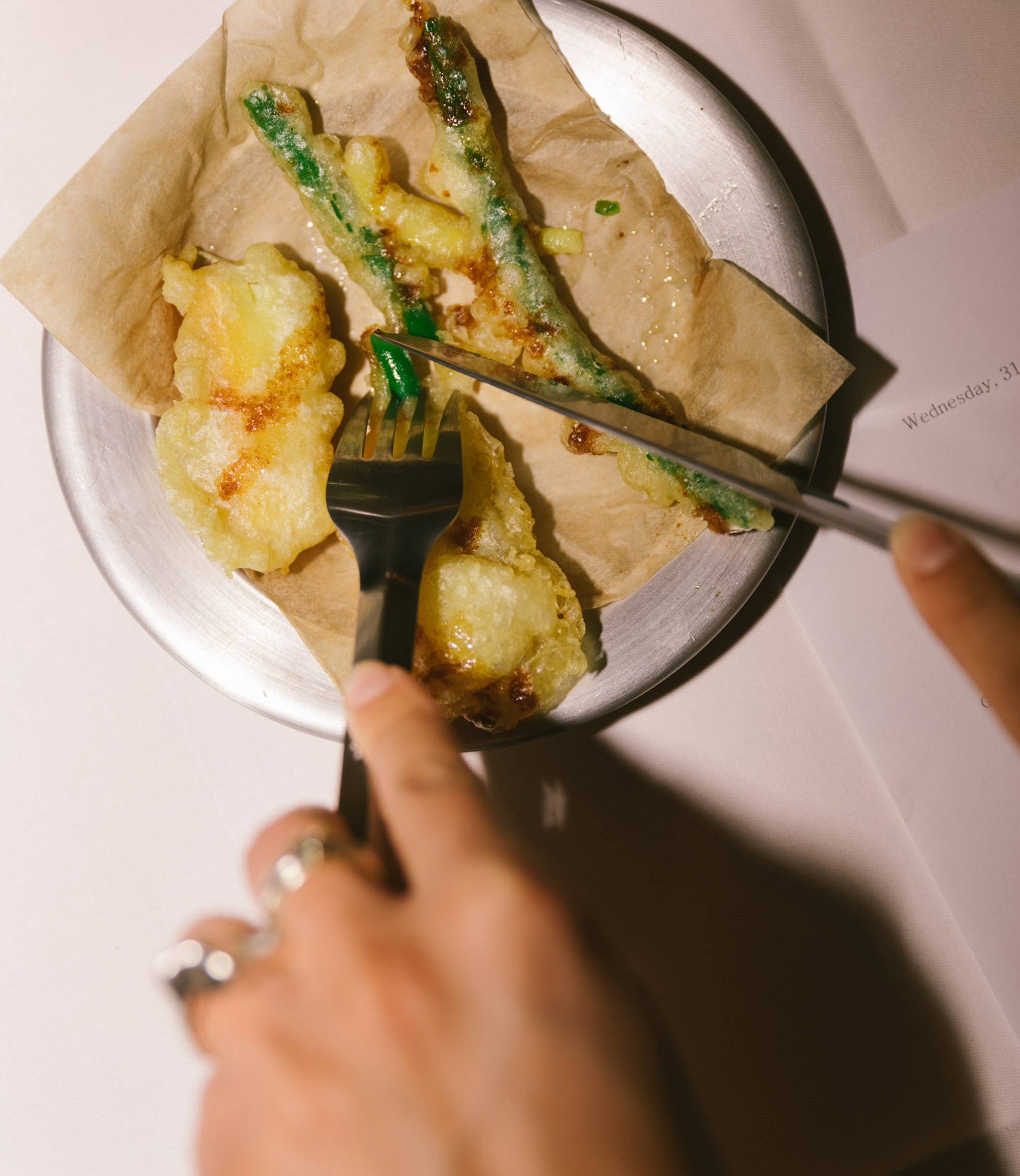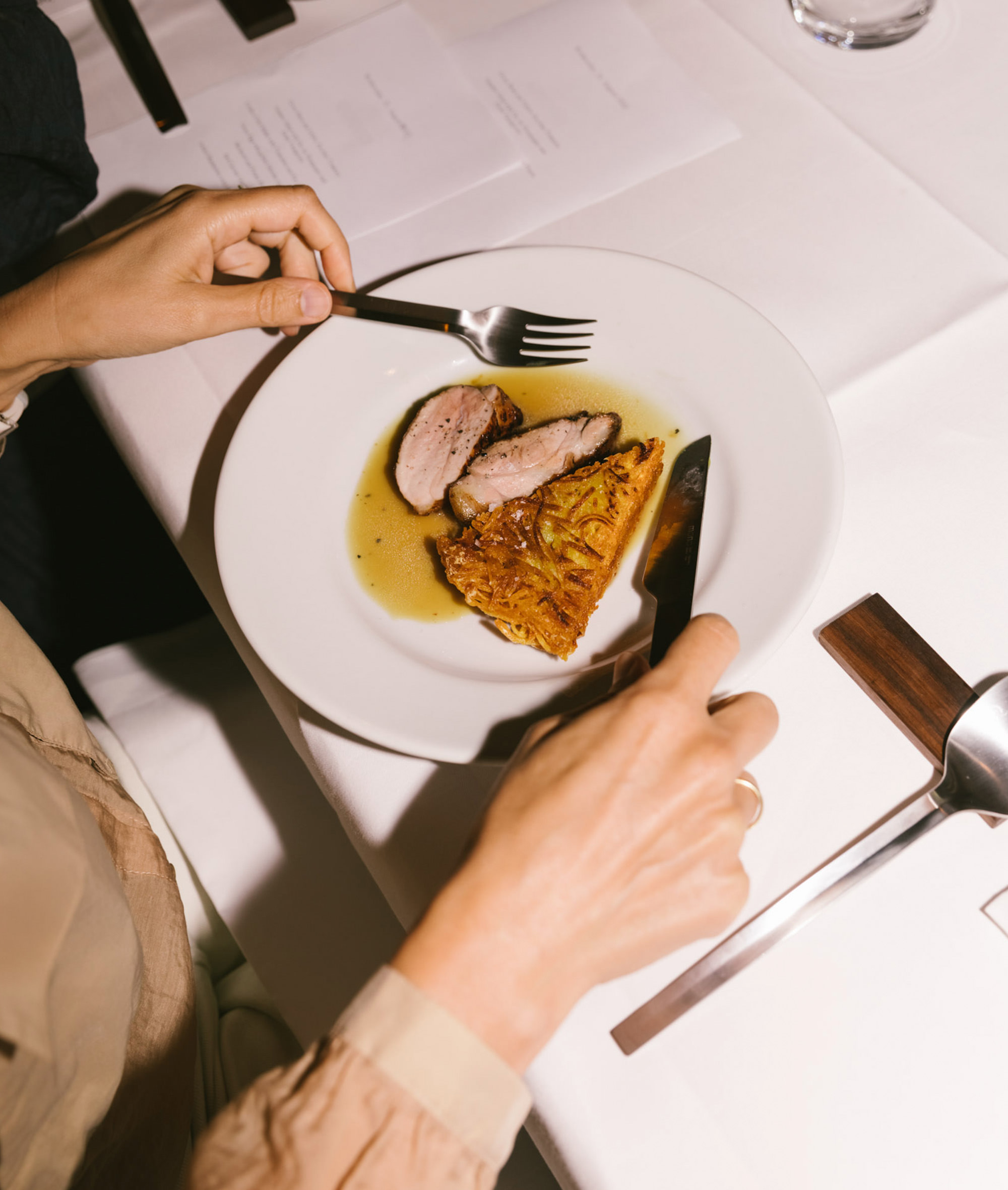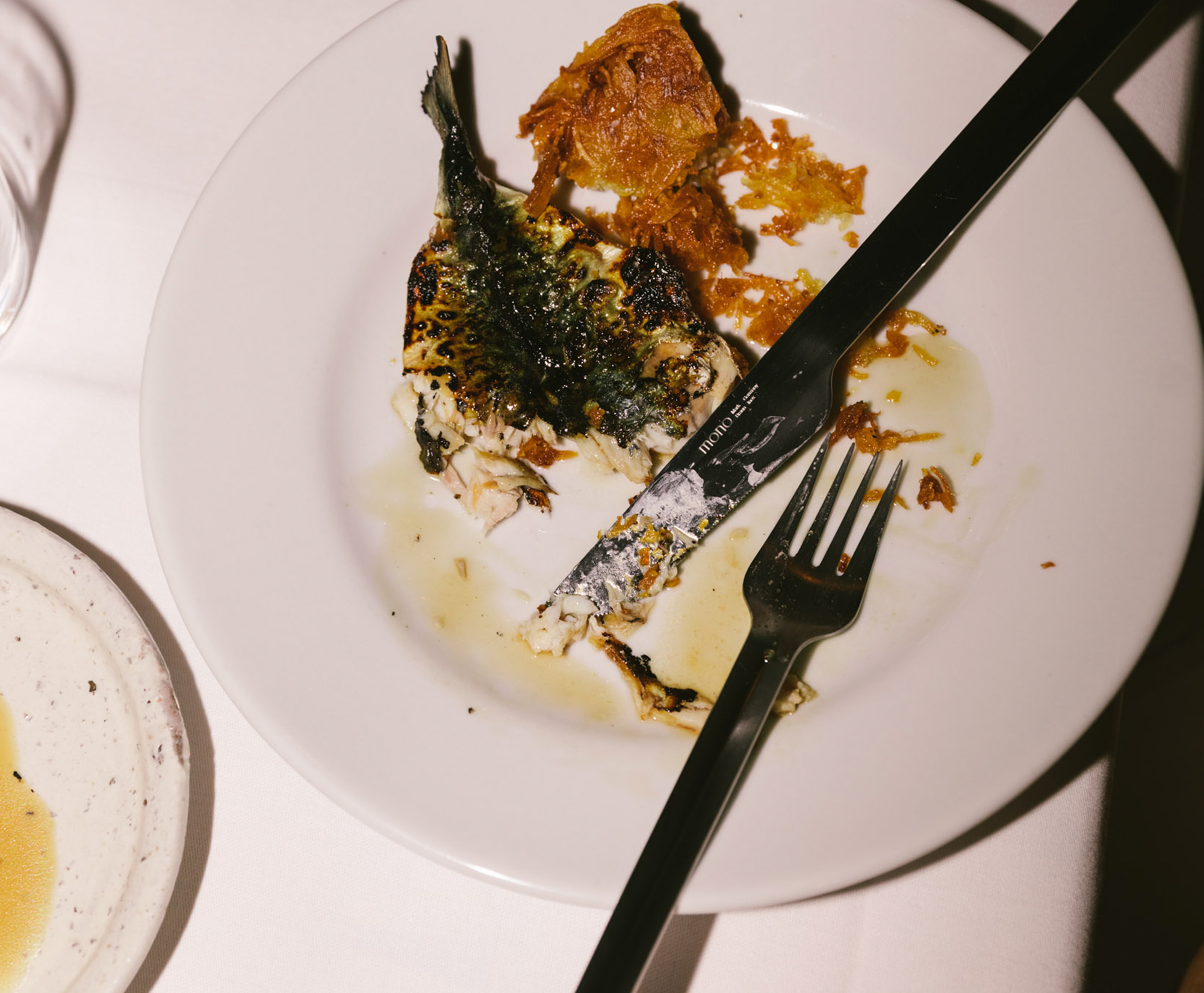 Design with a lasting impression
The characteristic V, which gently fades out over the length of the handle, not only contributes to the stability and firmness of the piece of flatware but also achieves the striking aesthetic: a dynamic tension between angular appearance and organic form. The surfaces, angles and gradients create a contrasting interplay of light and shadow. In use, the V impresses with its pleasant feel. The V shape also enables the flatware to be stacked and allows space-saving storage.
Mono V comprises six pieces. The four standard pieces are complemented by a dessert fork and an espresso spoon. Of course, all parts are dishwasher safe and can also be professionally refurbished after extensive use through Mono Service.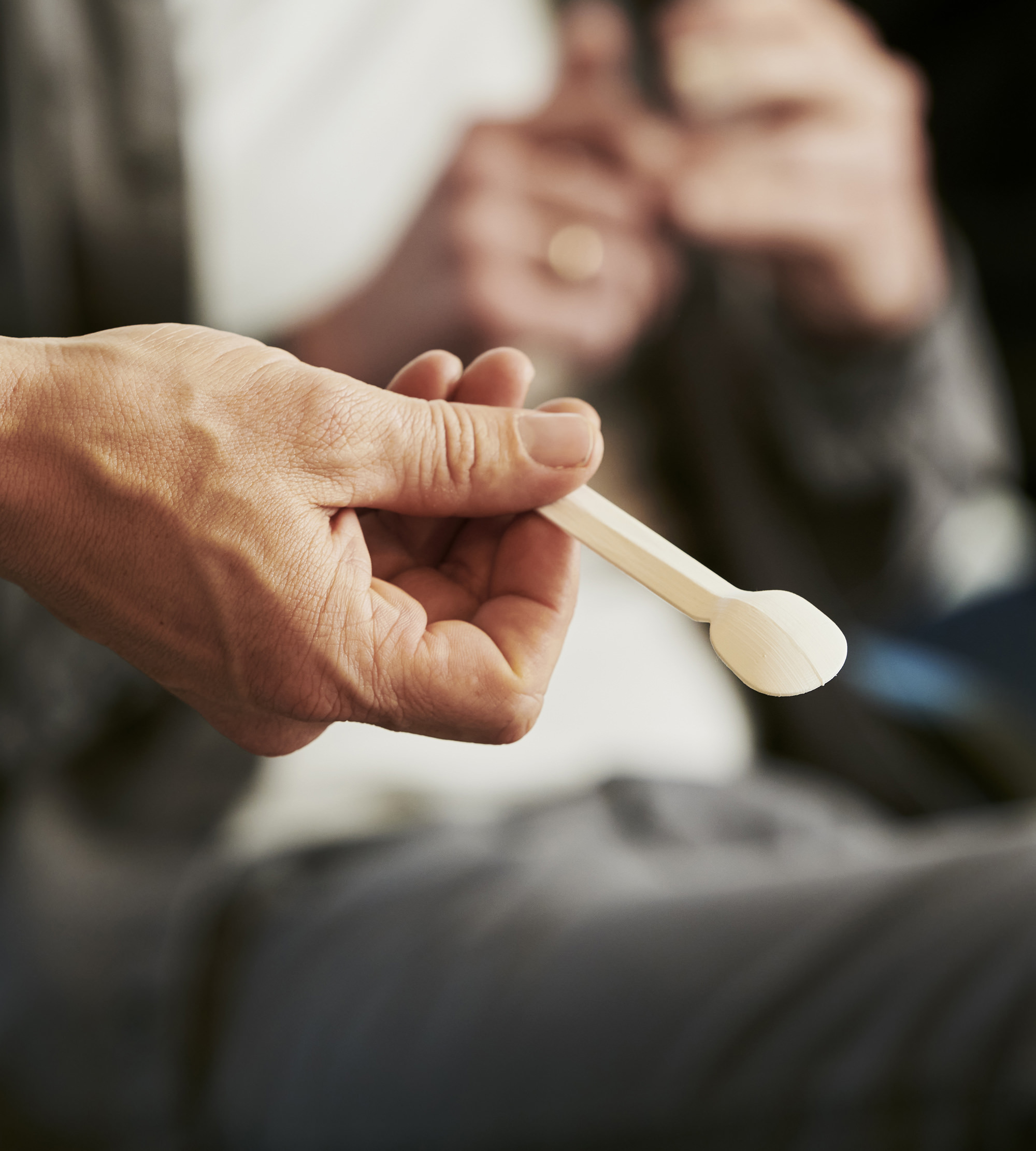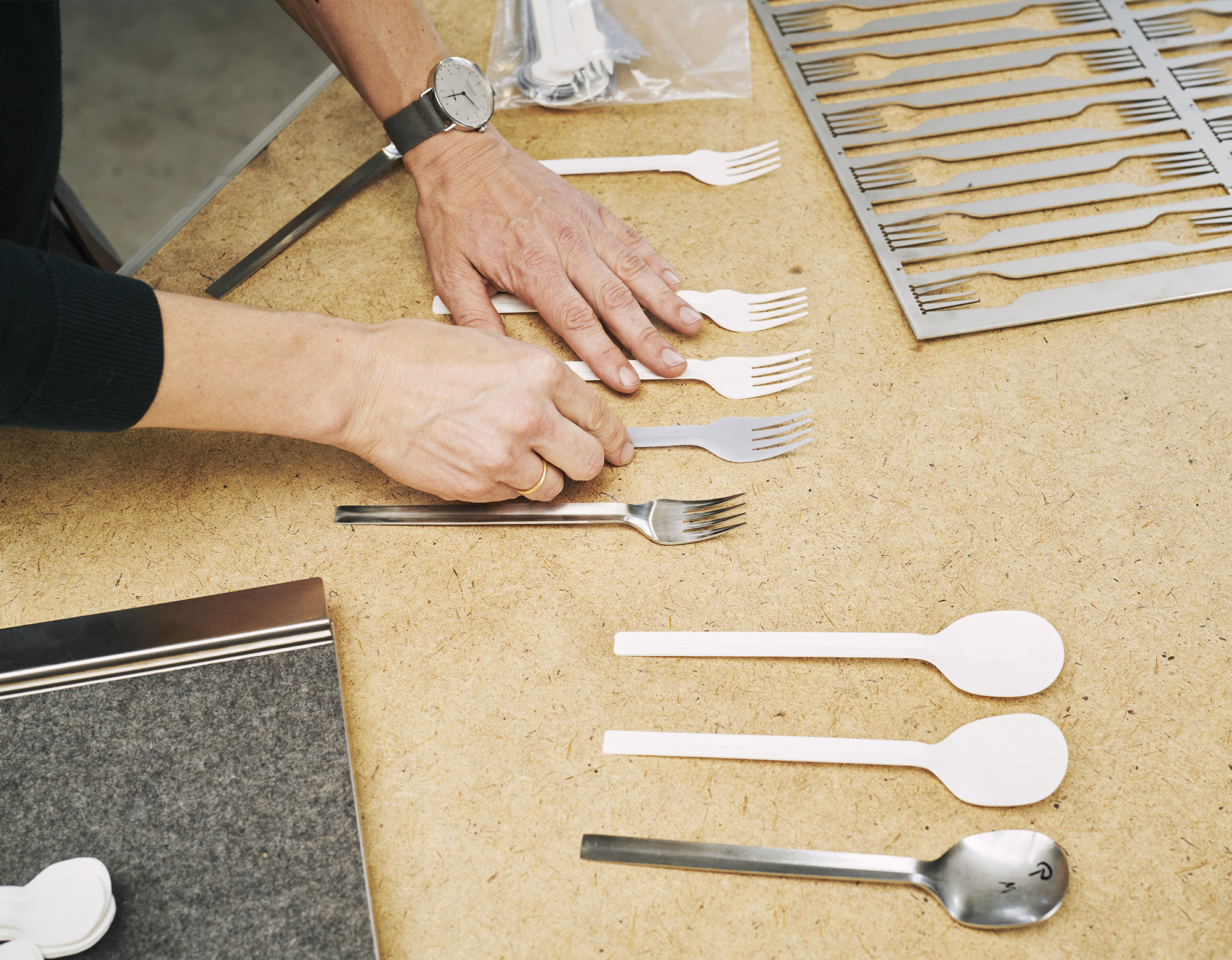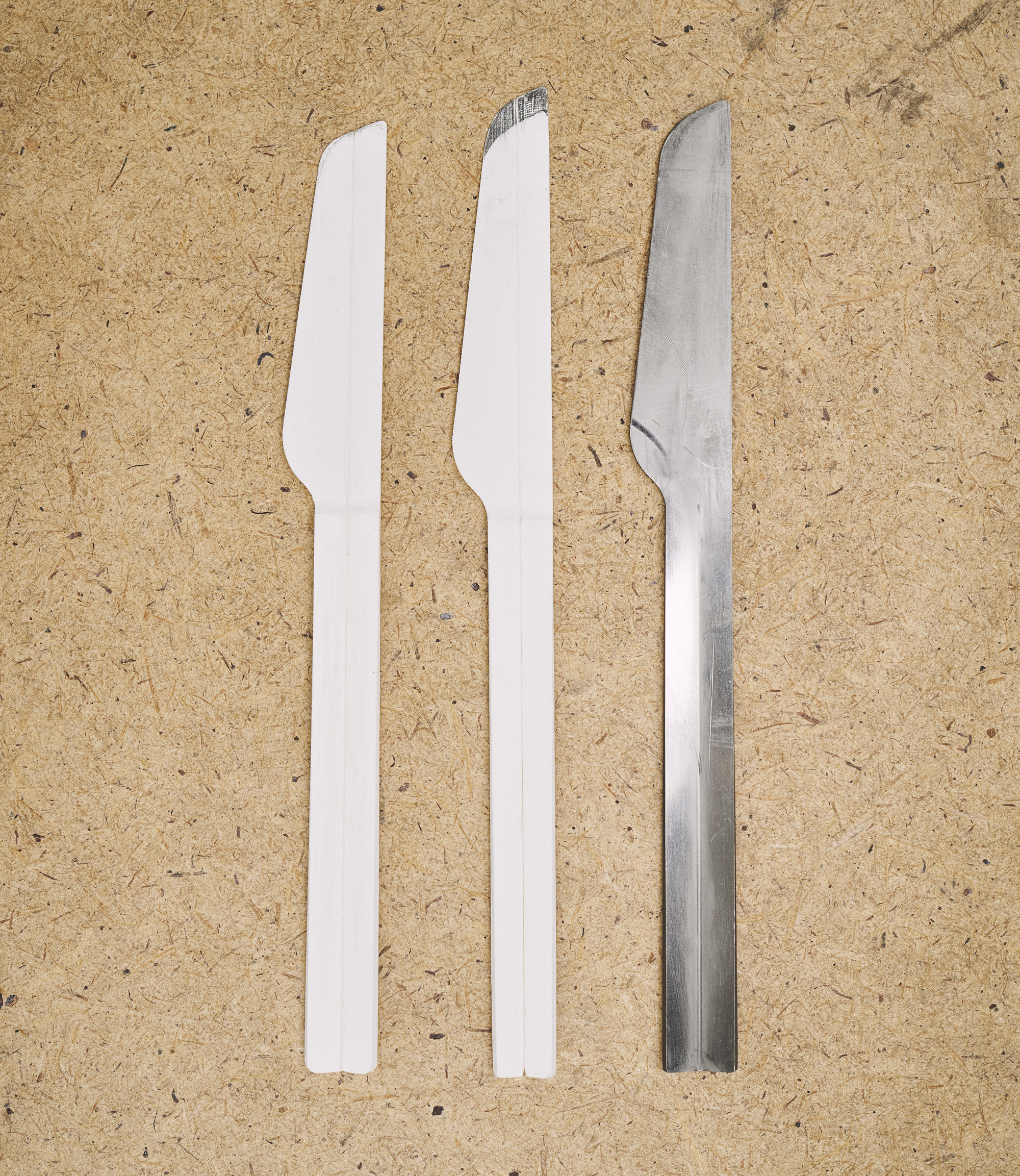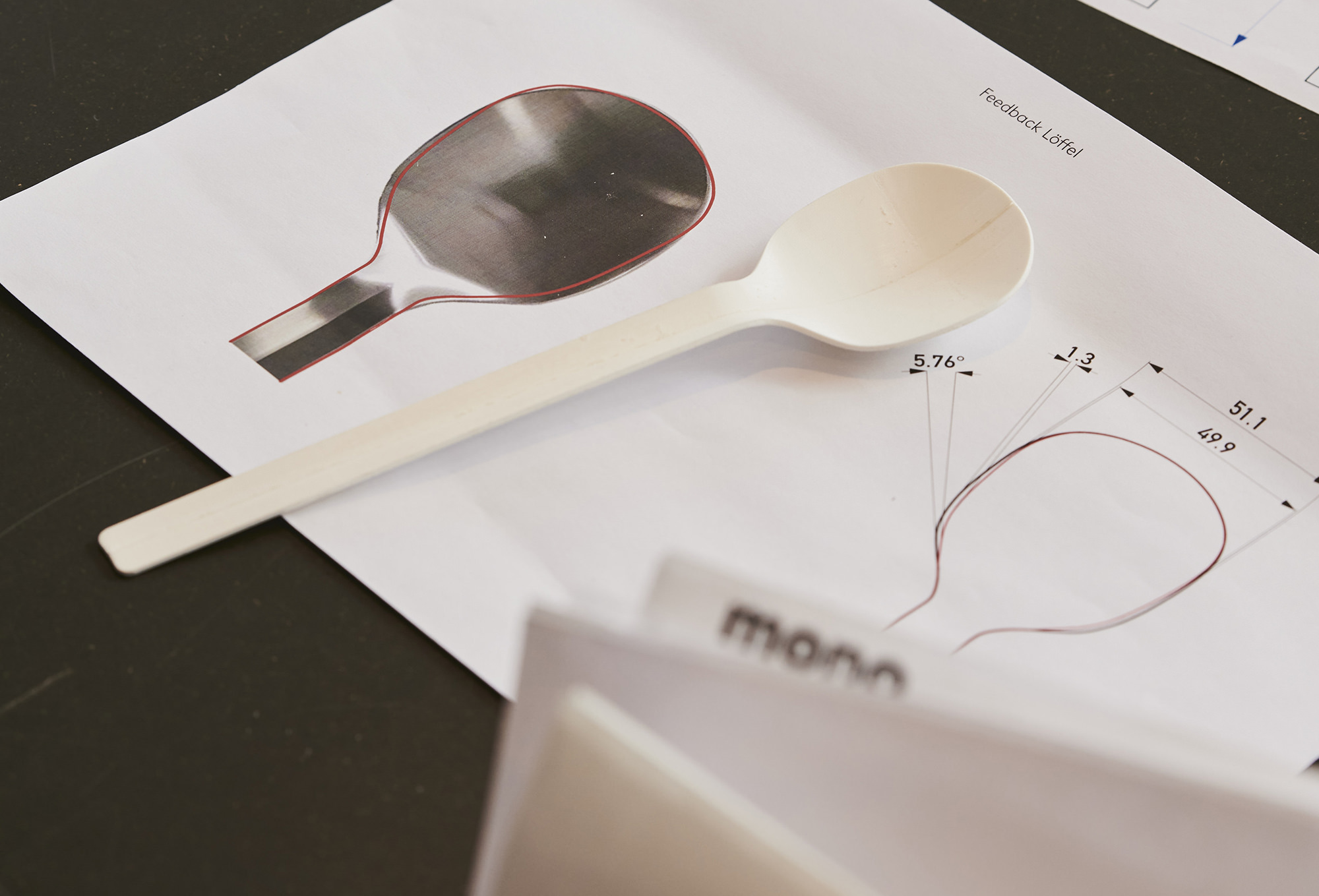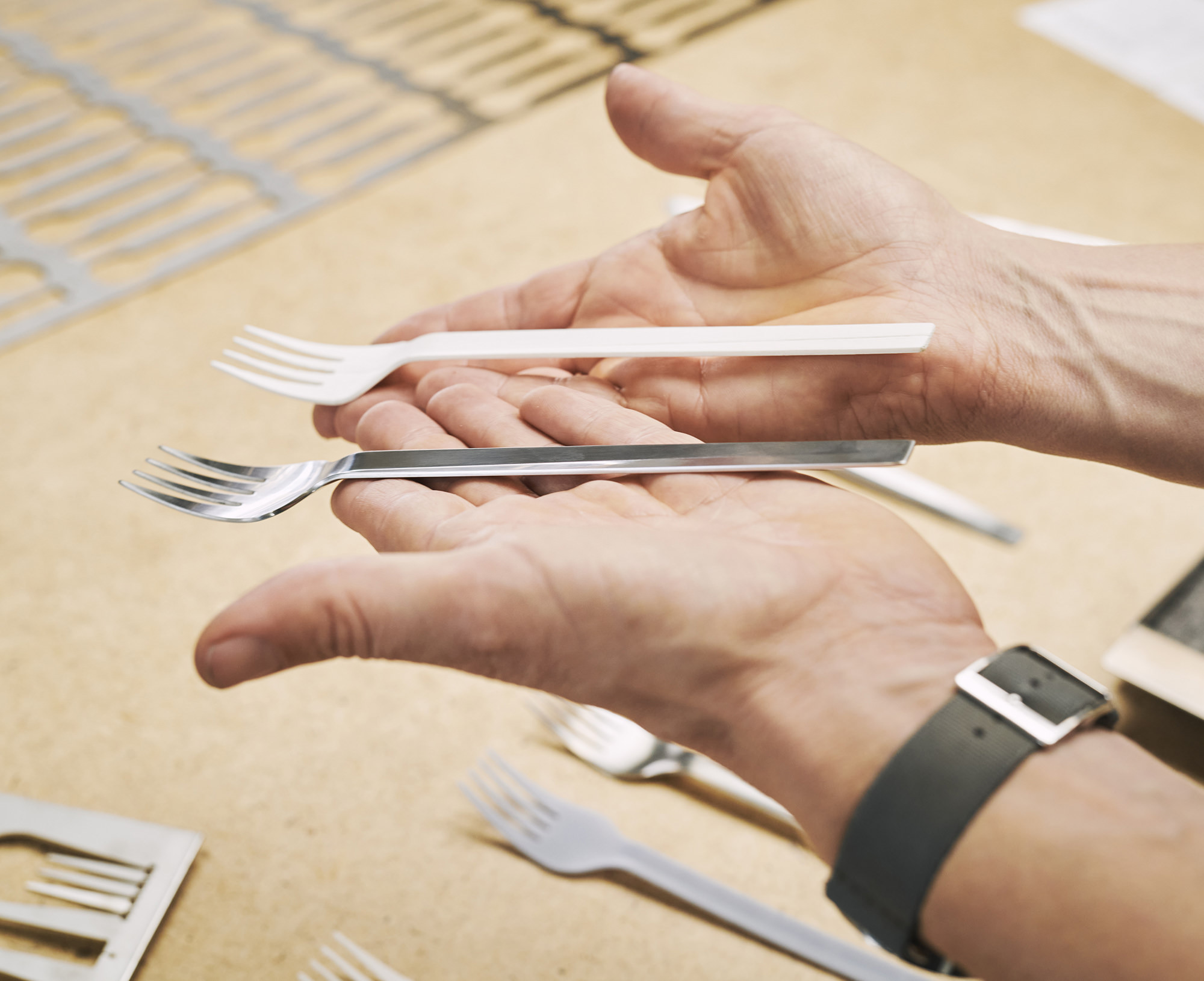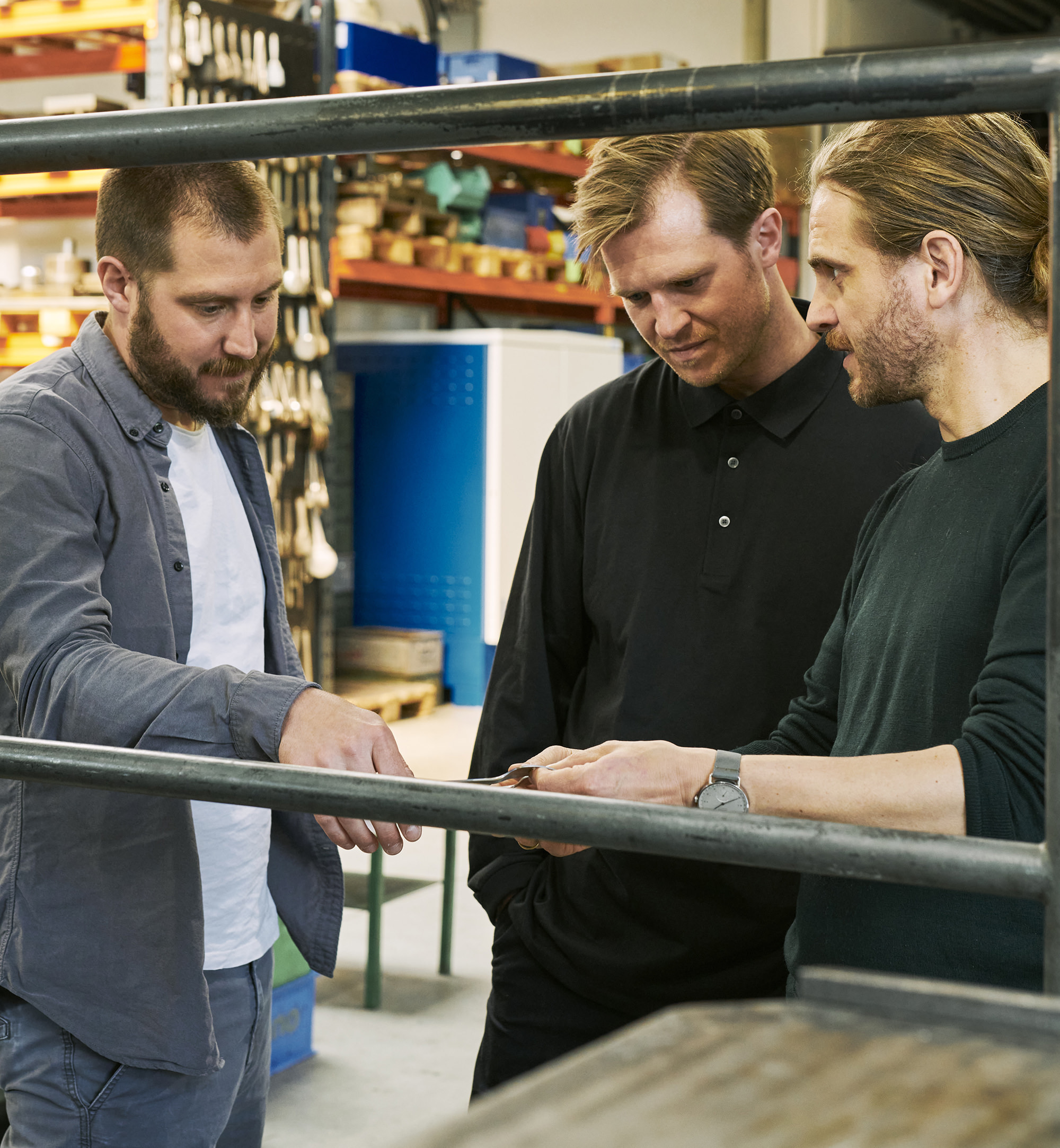 Added value through reduction
In the conventional production of high-quality flatware, rolling is a time-consuming process. Depending on the model and the individual piece, the upper part of the flatware is thinned from a material thickness of approx. 2.5 mm to approx. 1.5 mm in up to 20 rolling steps for a stable handle that does not bend and an upper part that is not too top-heavy and lies comfortably in the mouth. In the manufacturing process of Mono V, rolling is completely eliminated because the flatware is already stamped from 1.5mm thin stainless steel. This saves time and resources in production. Subsequently, the still flat piece of flatware is shaped with 120 tons of pressure load.
In the flatware grinding shop, Mono V is given the high-quality hand finish typical of Mono flatware in the finest manual work. The knife, made of hardened blade steel, is given a fine saw grind so that it will still glide through bread and tomato with ease even after years of use.