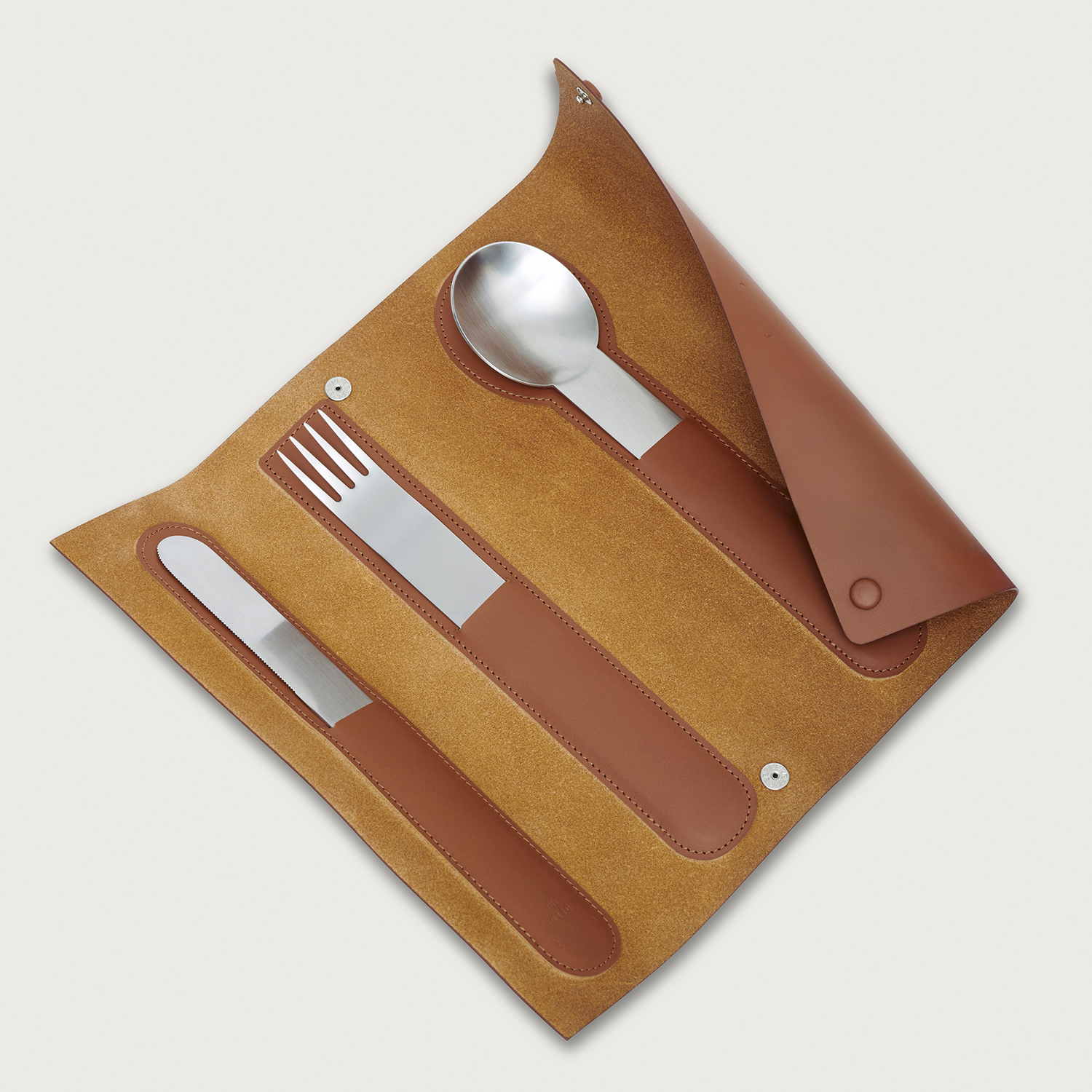 Mono Clip PB 0110

This limited edition is unfortunately sold out.
Set consists of Mono Clip 3pcs (fork, knife and table spoon), wrap-around leather case with covered buttons, made of vegetable tanned leather, napkin made of half linen
Designer:
Peter Raacke, Ayzit Bostan
Material:
Stainless steel 18/10
, Matt brushed
Publishing year:
1972
, 2021
Weight: 0.2 kg
Width: 7.5 cm
Height: 3.5 cm
Length: 23.5 cm
Product number: 30110
EAN: 4029999004987
Let's picnic. With Mono Clip and PB 0110 by Ayzit Bostan.
Unofficially, Mono Clip has long had the nickname "picnic flatware". Now the unique design by Peter Raacke officially goes among the picnickers and not alone, but in the best company with PB 0110 and a case made of vegetable tanned leather designed by Ayzit Bostan.
Mono Clip is probably Peter Raacke's most conceptual flatware design. While there is no denying the time of origin (early seventies), Mono Clip has proven timelessness in the half century since its launch. The Dresden State Art Collections, the Cooper Hewitt Design Museum, New York and the Denver Art Museum, whose collections include Mono Clip, are testimony to this. Mono Clip was only produced until the early eighties, to the regret of many who only discovered the likeable flatware later.
Characteristic is the rounded, wide shape of the design, which Raacke first created in 1972 and later modified slightly. Supple recessed grips make for comfortable handling and practical storage. Mono Clip is made of 1.25 mm stainless steel, the three-dimensional deformation of the handle gives the design additional stability. The hardened blade steel knife has a high-quality saw blade and works its way effortlessly through any bread crust.
Now Mono Clip is back, in exclusive partnership with Philipp Bree's bags and accessories label. The case is handcrafted in a family-run manufactory in the Czech Republic. The vegetable-tanned leather comes from a tannery in Belgium that has been in business for more than 170 years and has been awarded the Bronze Standard certificate by the Leather Working Group. Part of the set is also a napkin made of half linen.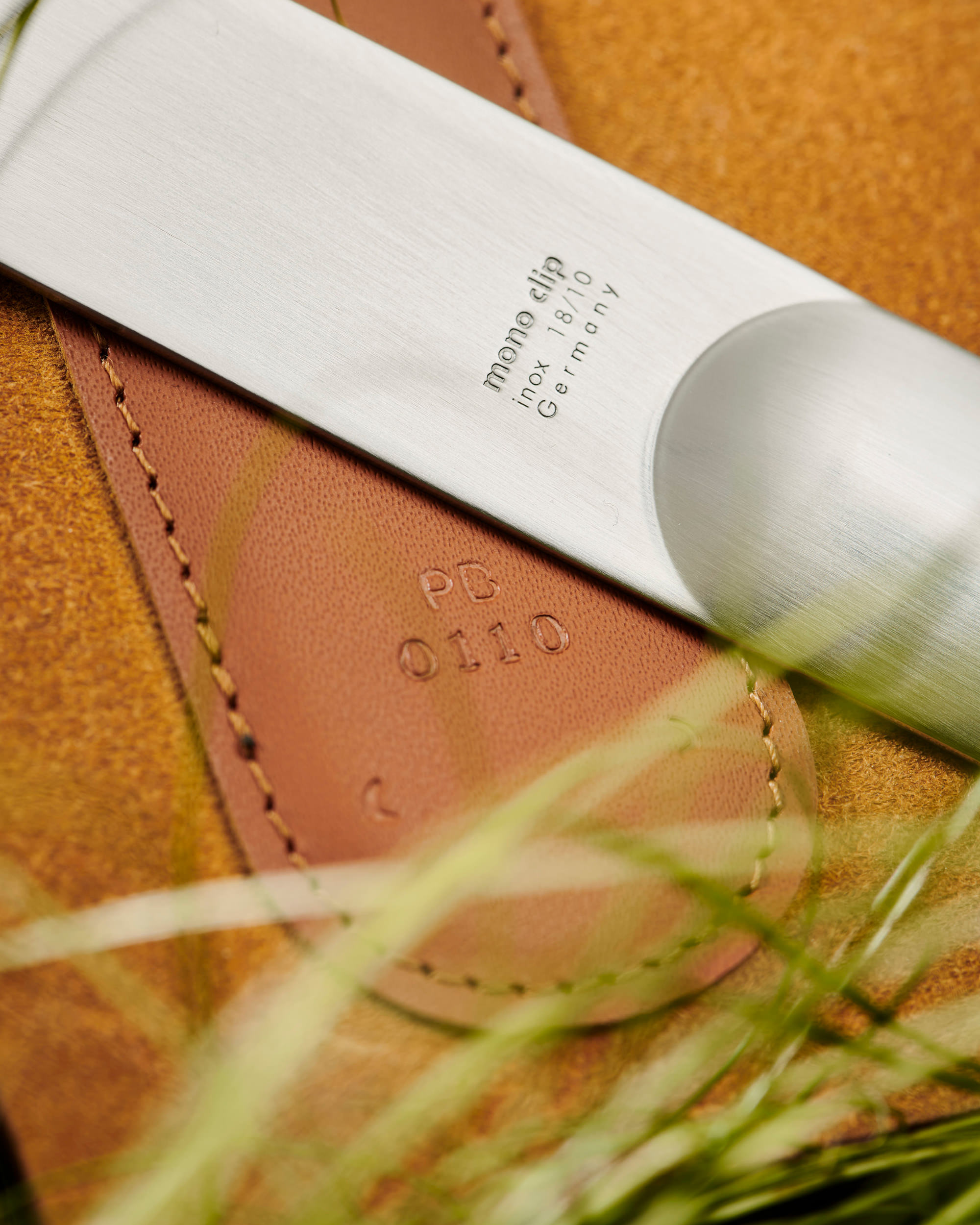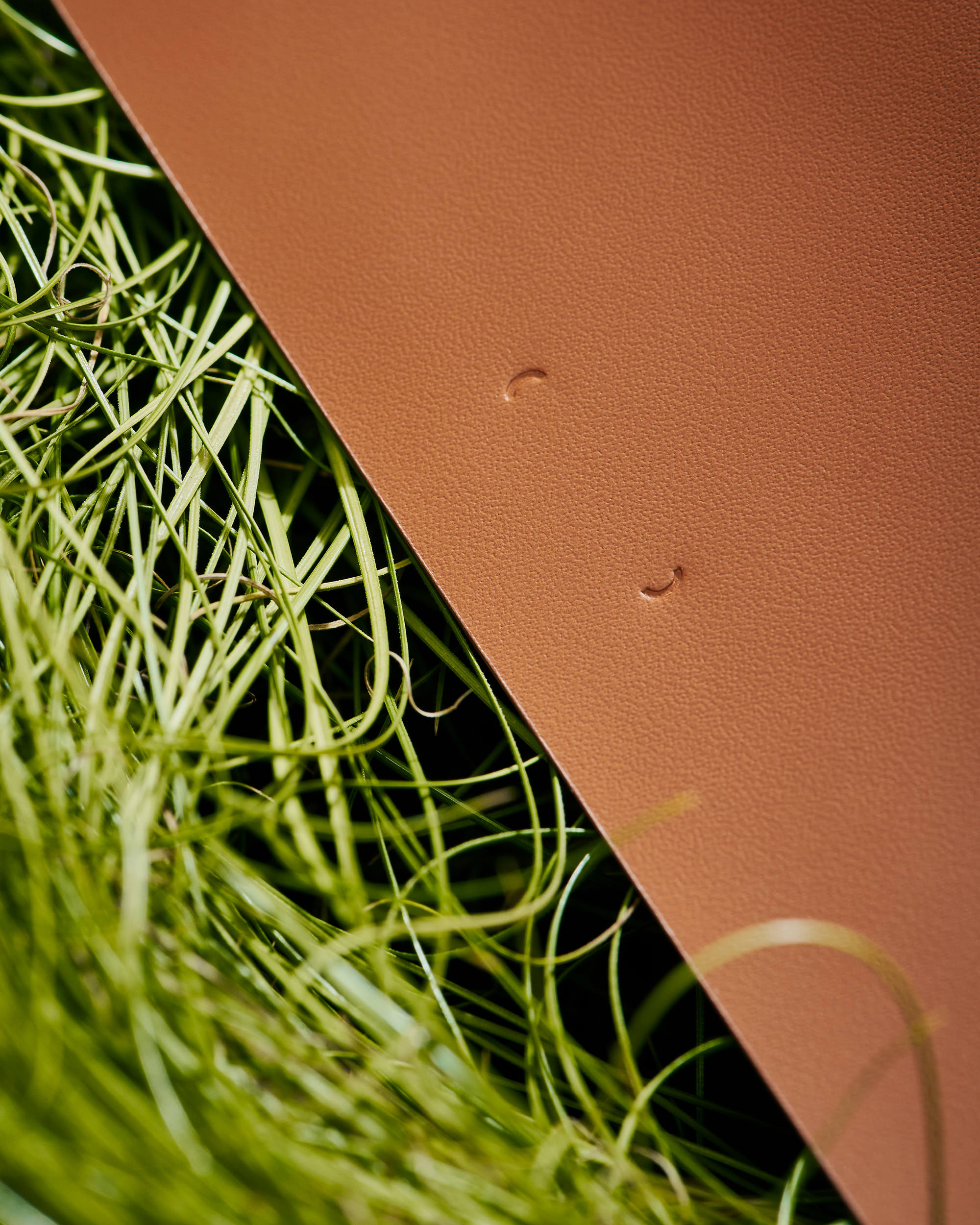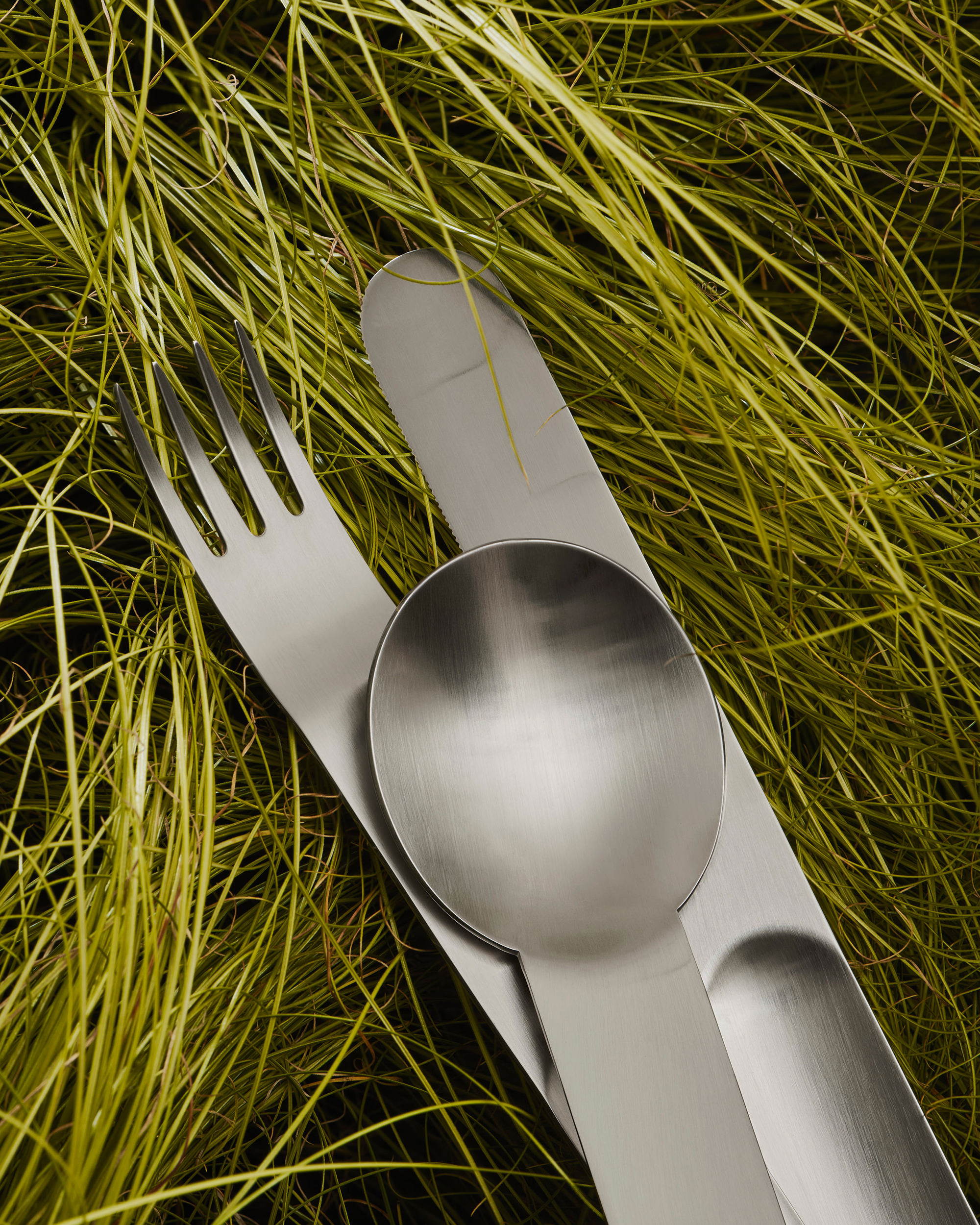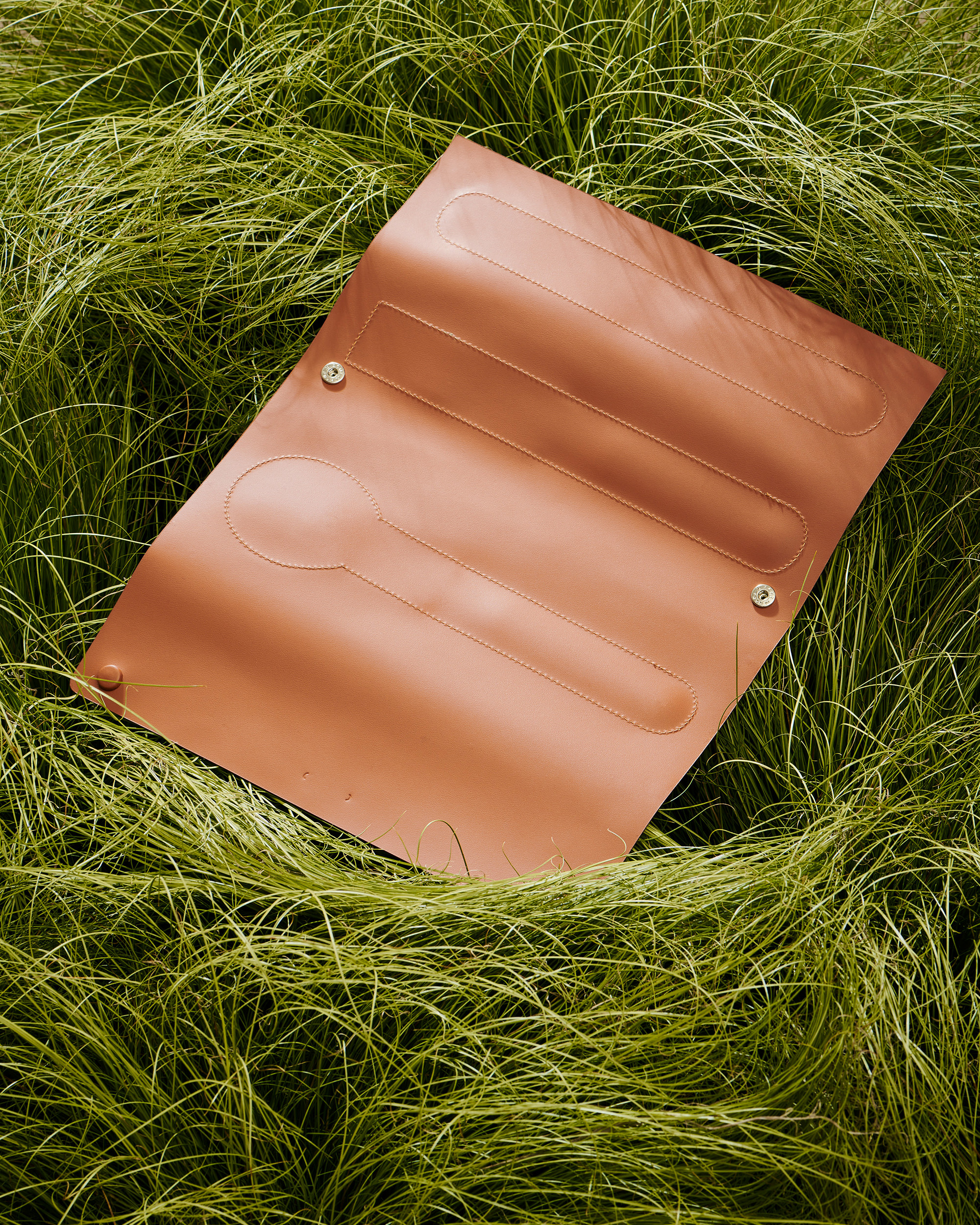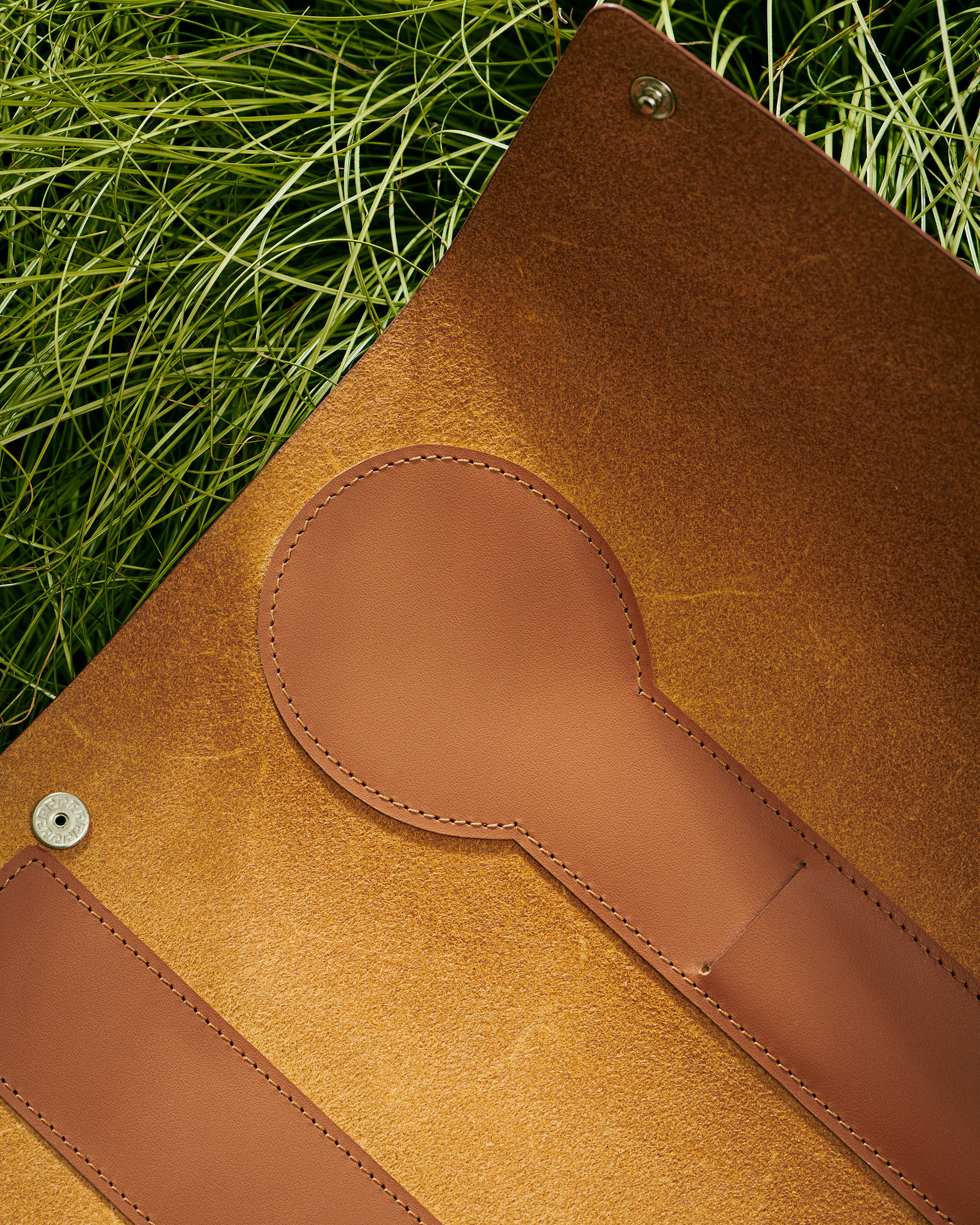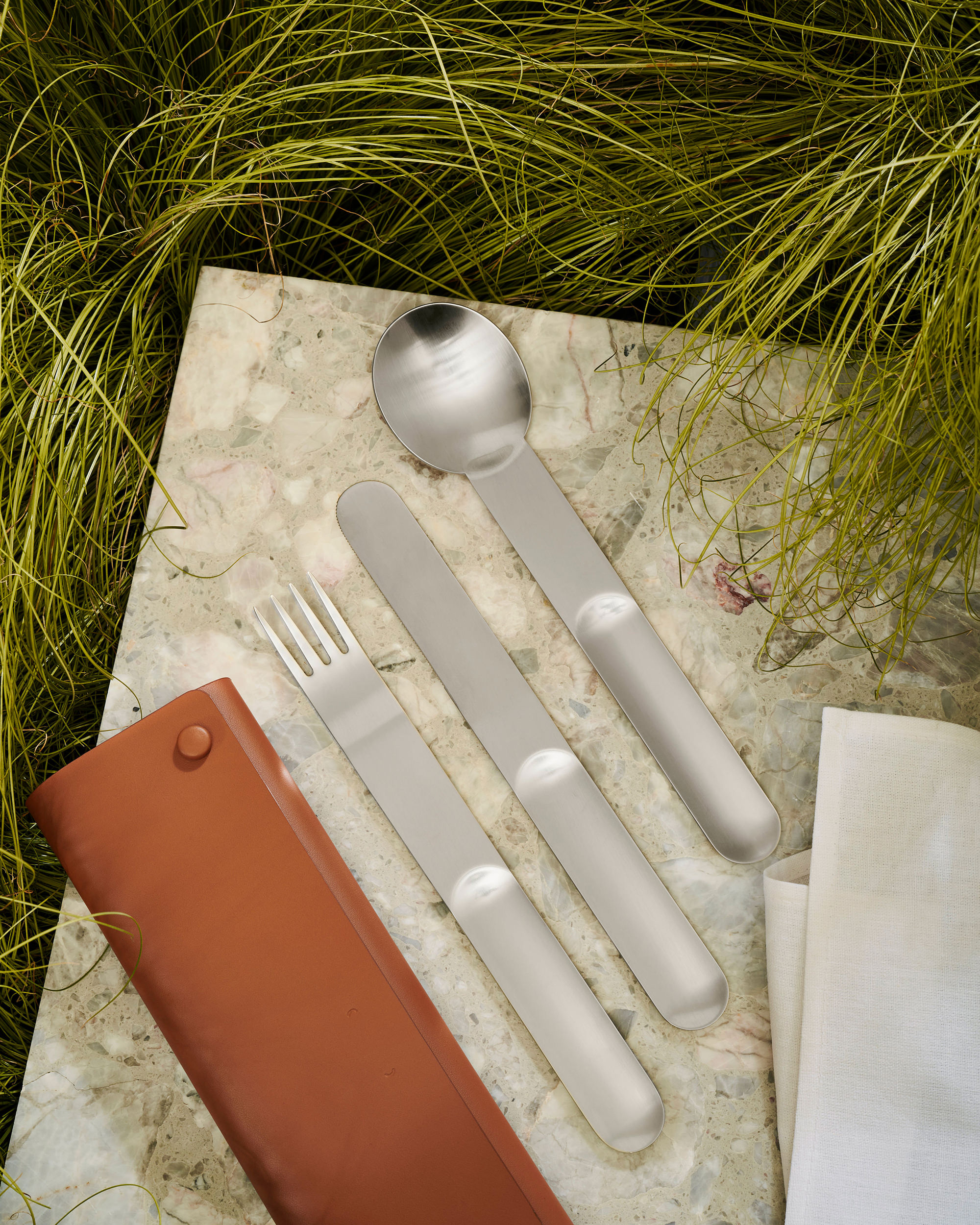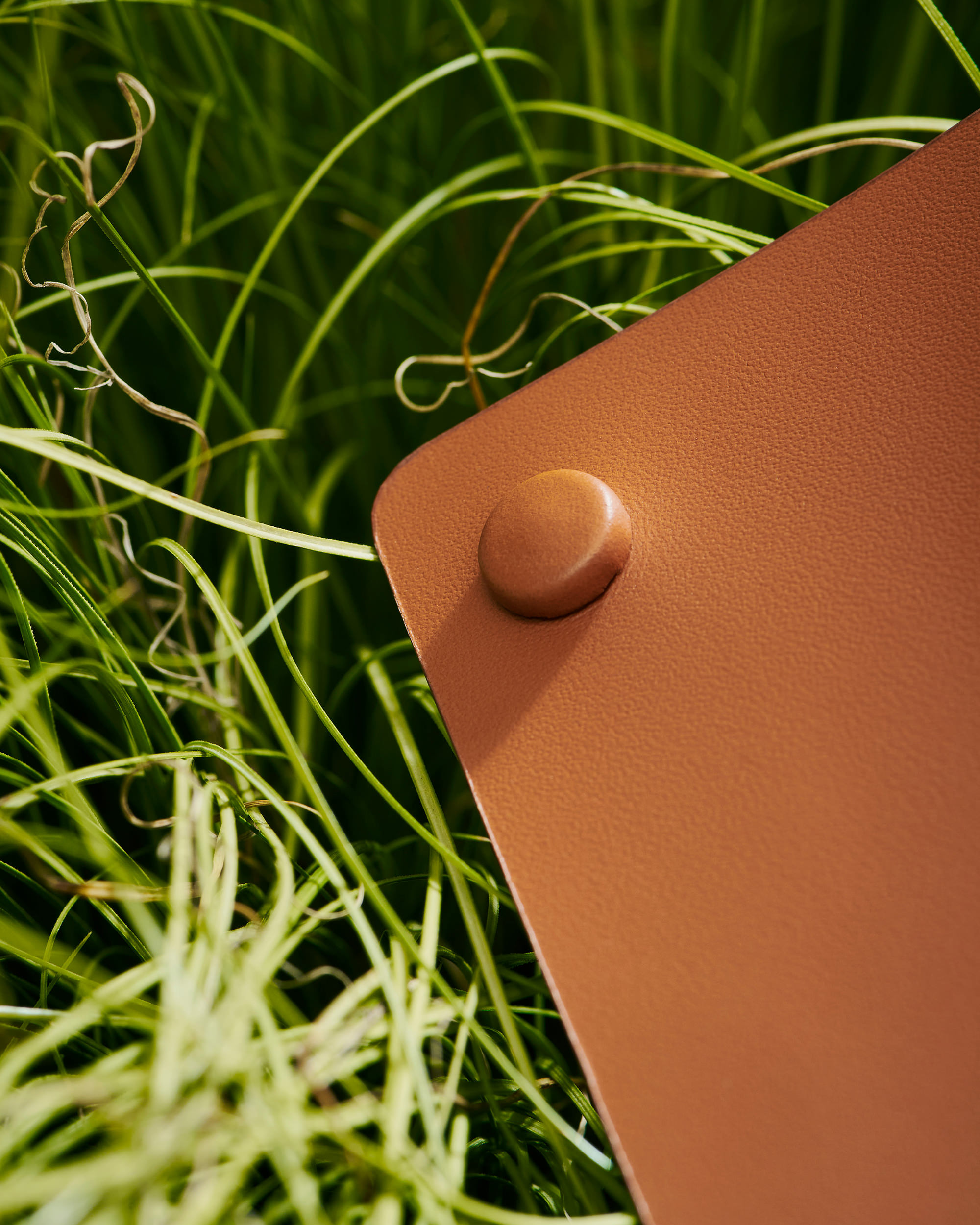 The idea for the project was born in the dark days of the pandemic in January 2021.
Munich-based designer and artist Ayzit Bostan and Philipp Bree spoke on the phone and talked about the longing for the scent of spring and ended up with the idea to design a sustainable version of a picnic flatware and a matching case. Philipp Bree immediately realized whom he had not spoken to for a long time but now had to call again: Wilhelm Seibel, who is the fifth generation to run the Mono flatware manufactory. He did not have to be convinced for long and knew that he would like to take the tools for Mono Clip off the shelves again for this cooperation.