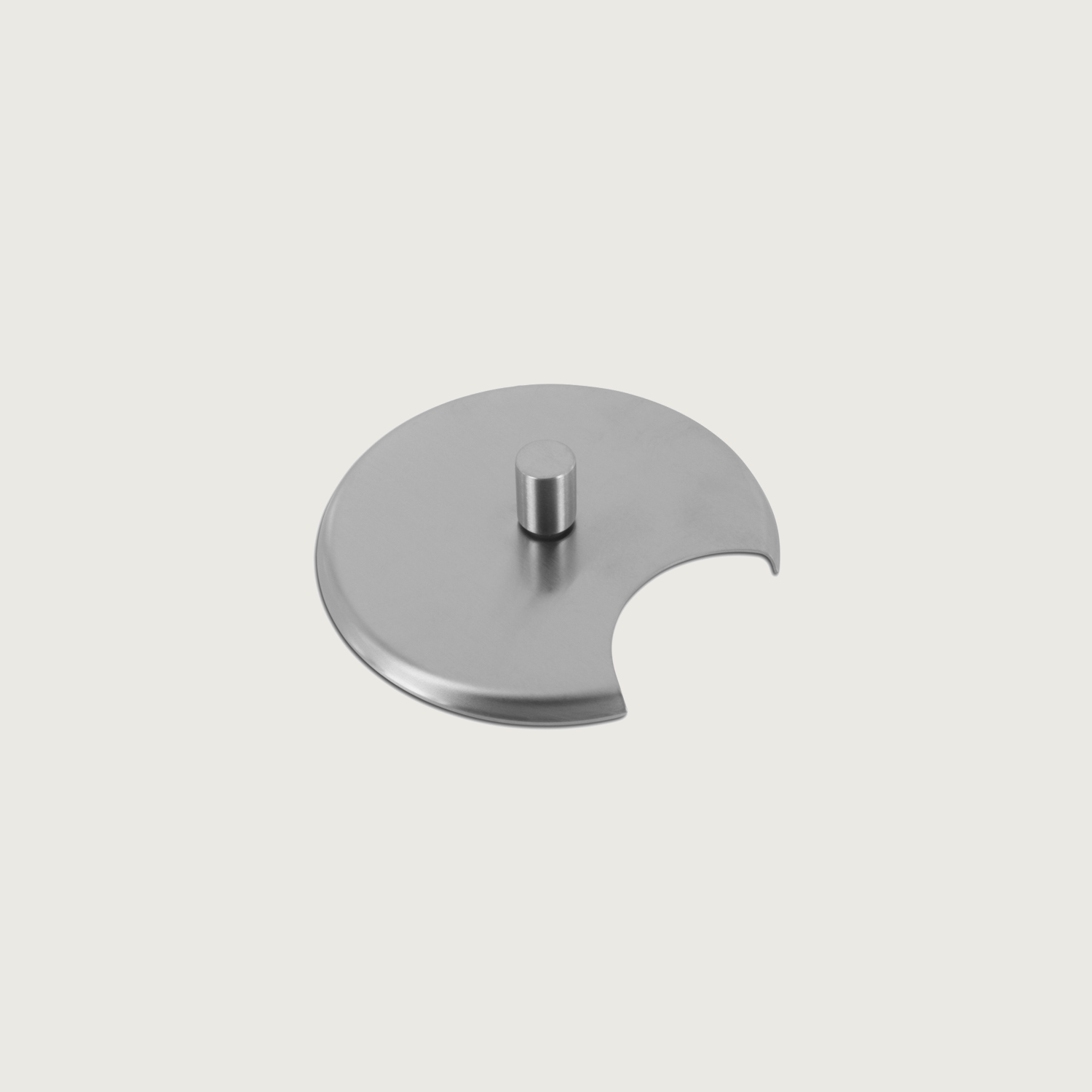 Mono Ellipse replacement lid
Available, delivery time: 1-3 days
This is a replacement part for the Mono Ellipse teapot.
Durchmesser:
11.0 cm
Material:
Stainless steel 18/10
Product number: 33249
EAN: 4029999119193
The Mono Ellipse teapot was a technical world novelty. Designer Tassilo von Grolman experimented for a long time with Mono and the technicians of glass manufacturer Schott AG in Mainz until it became possible: a heat-resistant borosilicate glass with an asymmetrical shape that is round at the top and elliptical at the bottom. The result is a clear silhouette of glass and stainless steel of timeless beauty. The large strainer gives the tea room to develop its aroma to the fullest. The silicone-printed footprint allows for gentle placement, protects and insulates. The matching glass teapot warmer allows the pot to literally float and keeps the tea warm for a long time. Matching Mono Ellipse tea cups complete the tea enjoyment.
The strainer is made of durable, tasteless, stainless steel mesh, the pot of fireproof borosilicate glass. All parts are suitable for cleaning in the dishwasher.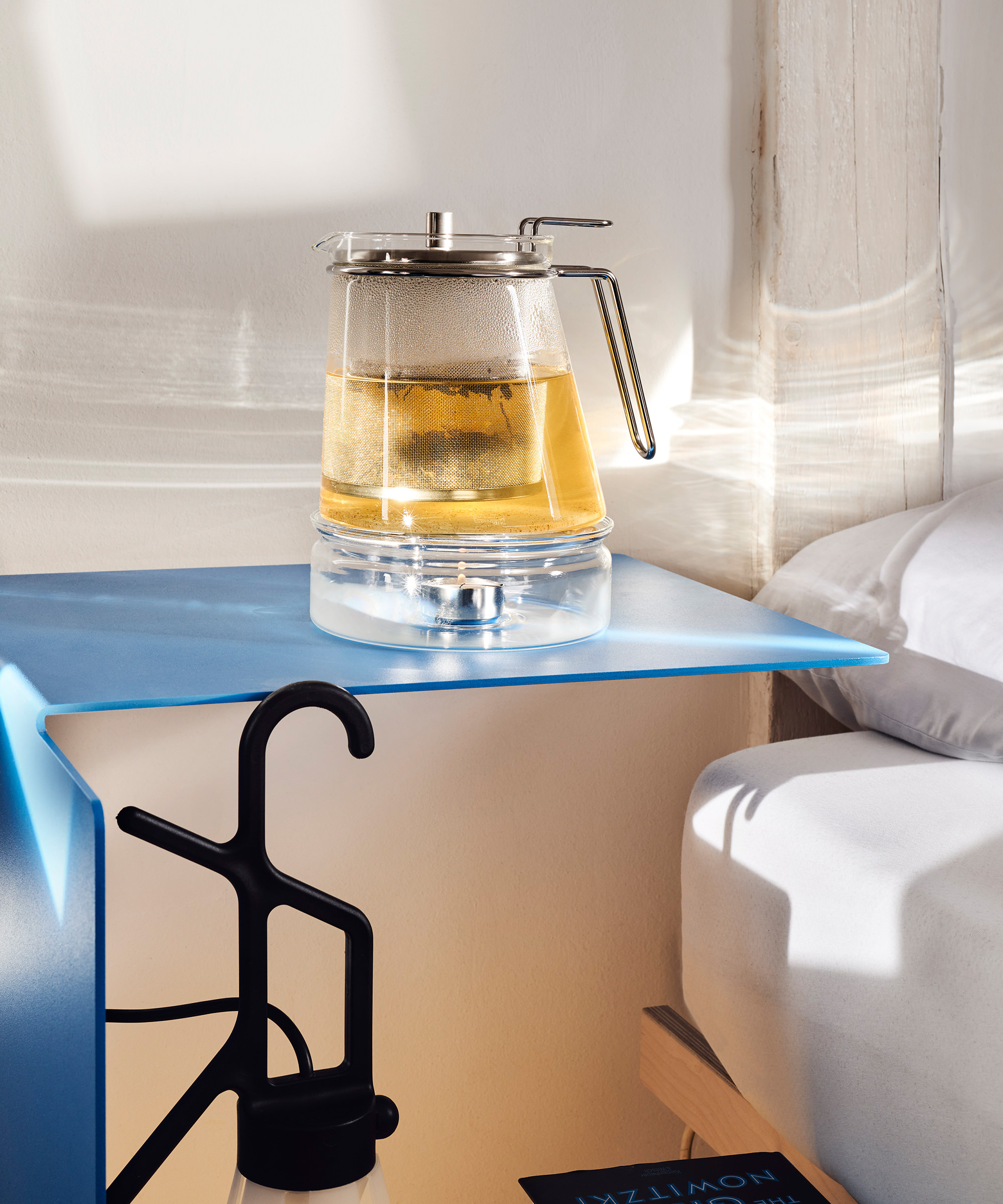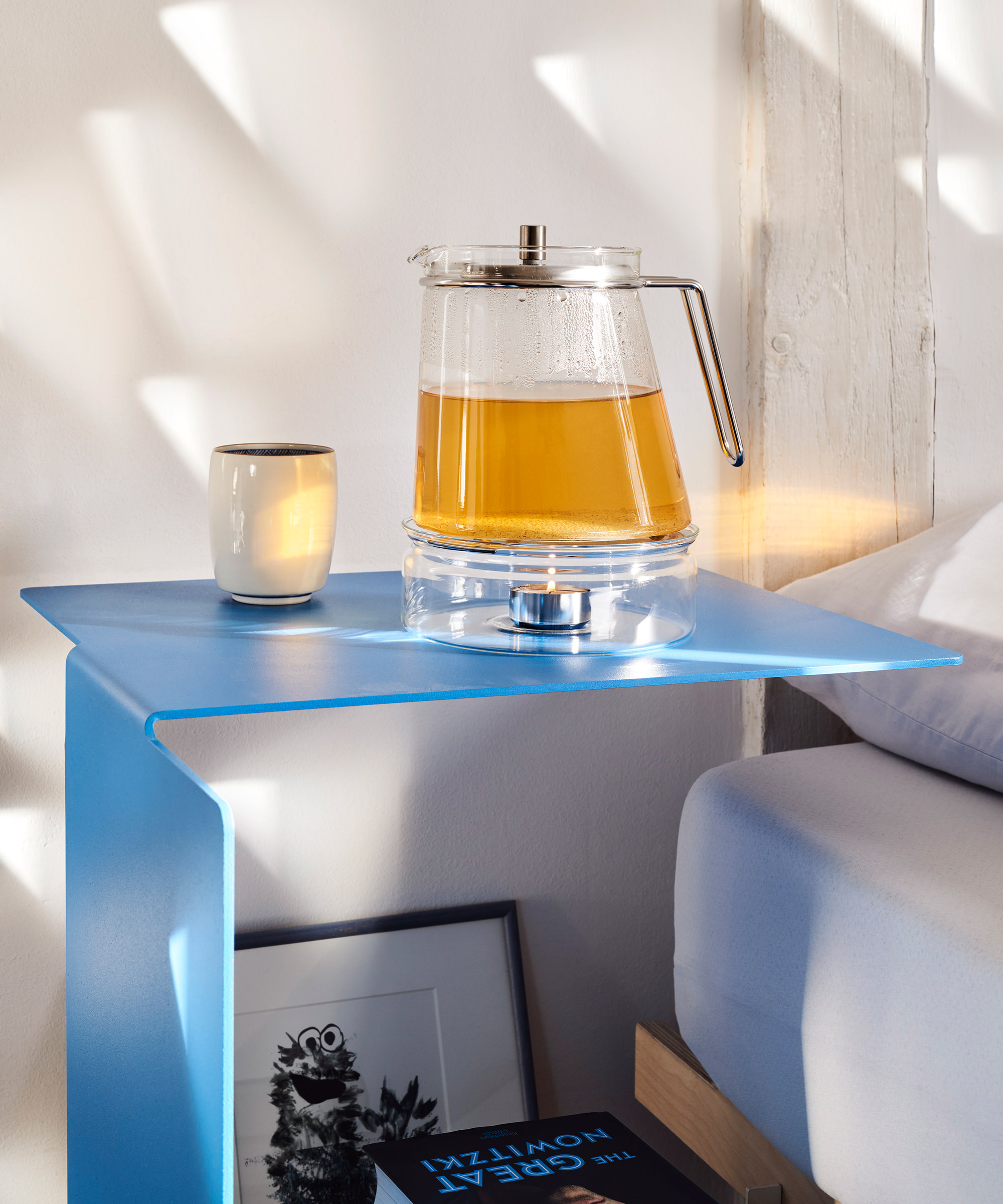 Deutscher Designer Club, Frankfurt 2011
Good Design Award, Chicago 2012
German Design Award, Frankfurt 2013