Mono Fondue consists of a cast iron enameled pot, wire stand, splash ring and paste burner. Complementary items are Mono Ring fondue forks, Mono A cheese fondue forks, Mono Fondue pot lid and burning paste.
Designer:
Mark Braun
Durchmesser:
21.5 cm
Material:
Stainless steel 18/10
, Cast iron
, Enamelled
Publishing year:
2020
Product number: 10440
EAN: 4029999001696
Hardly any dish enhances the table fellowship more than a fondue.
Forks and conversations cross at the centre of the table. Cheese is melted, fillets are cooked, stories are told and written. This spectacle already fascinated Herbert Seibel (founder of the Mono brand) in the 1960s when he developed the first Mono Fondue sets. Two generations and 50 years later, Mono continues this tradition - in form and enjoyment.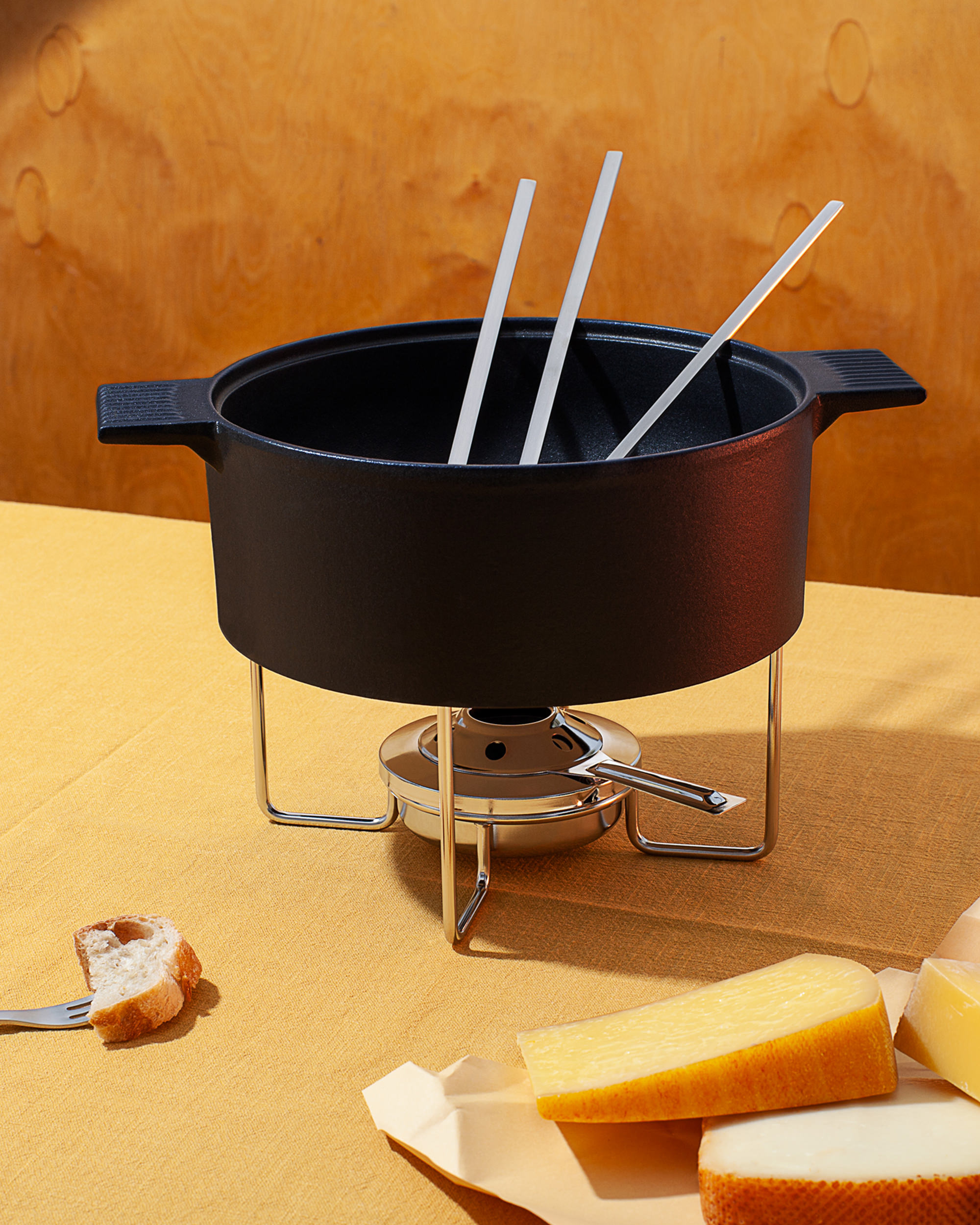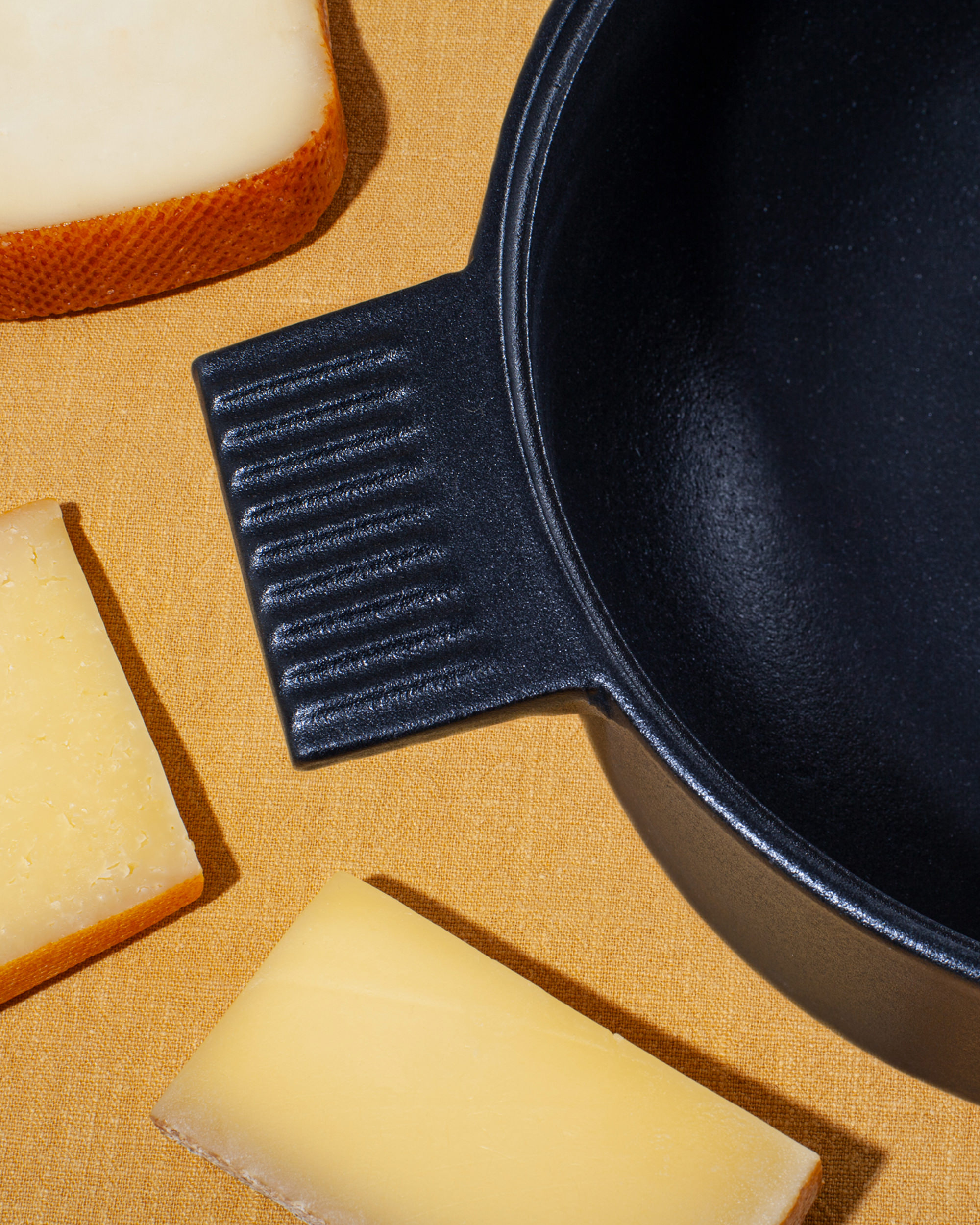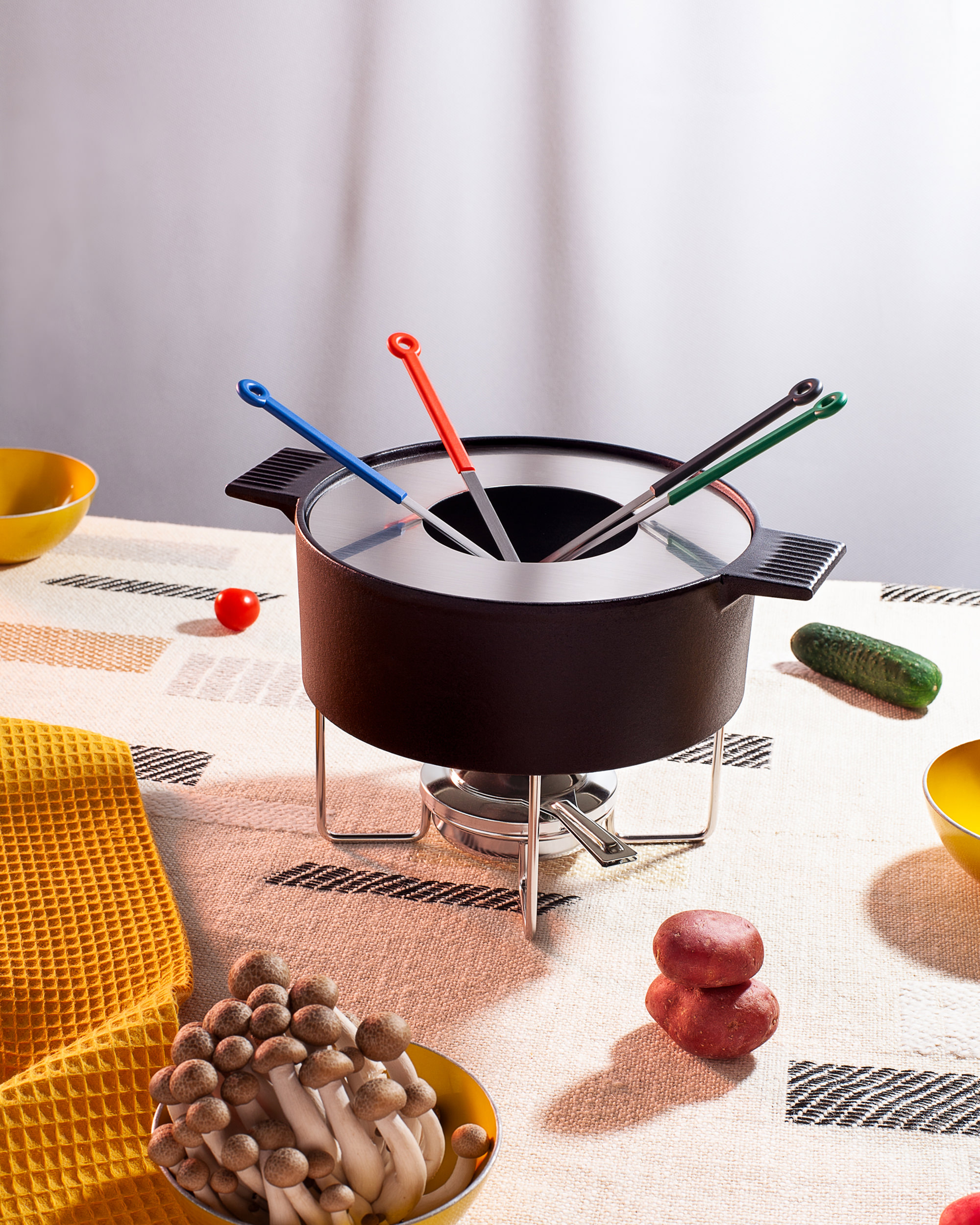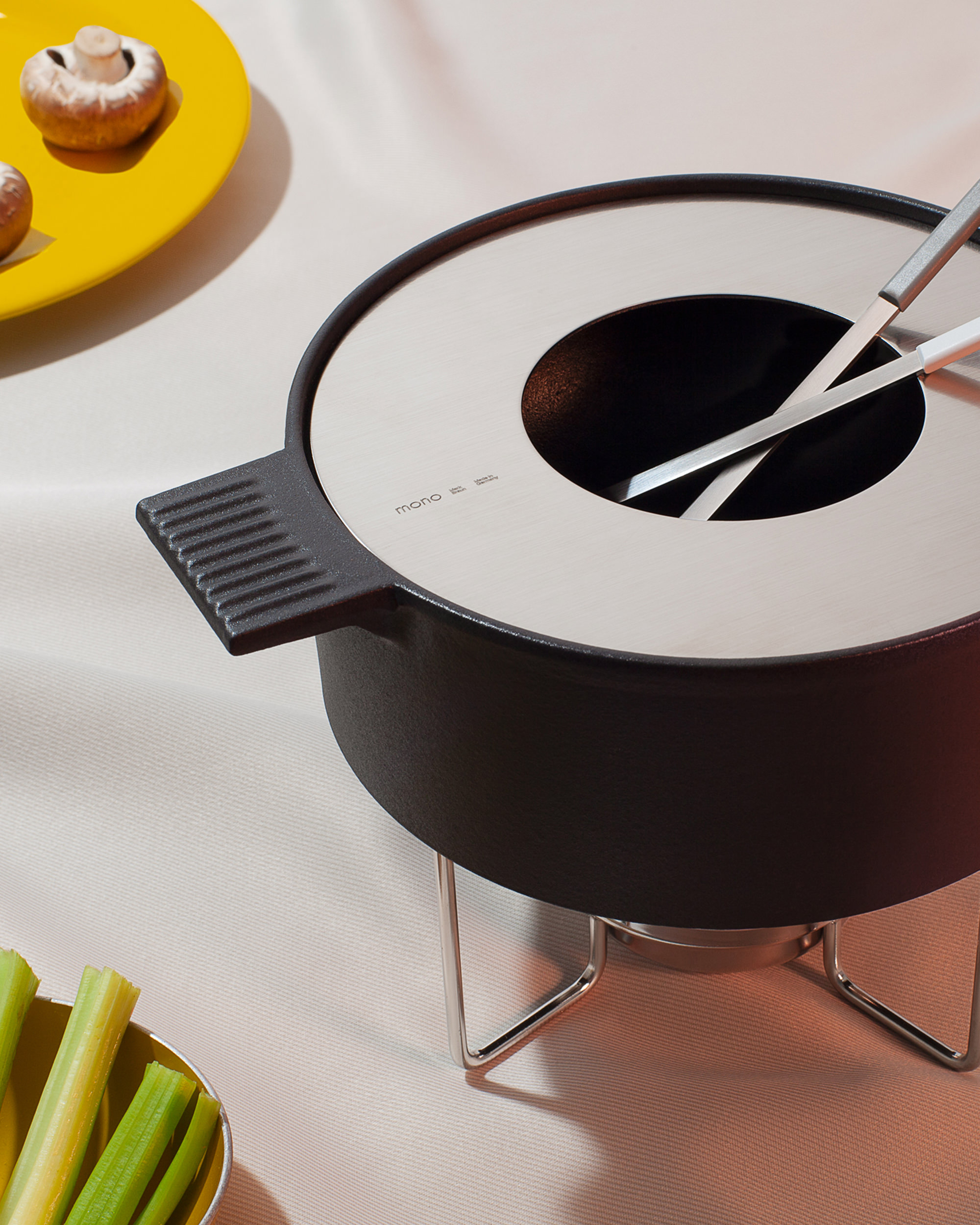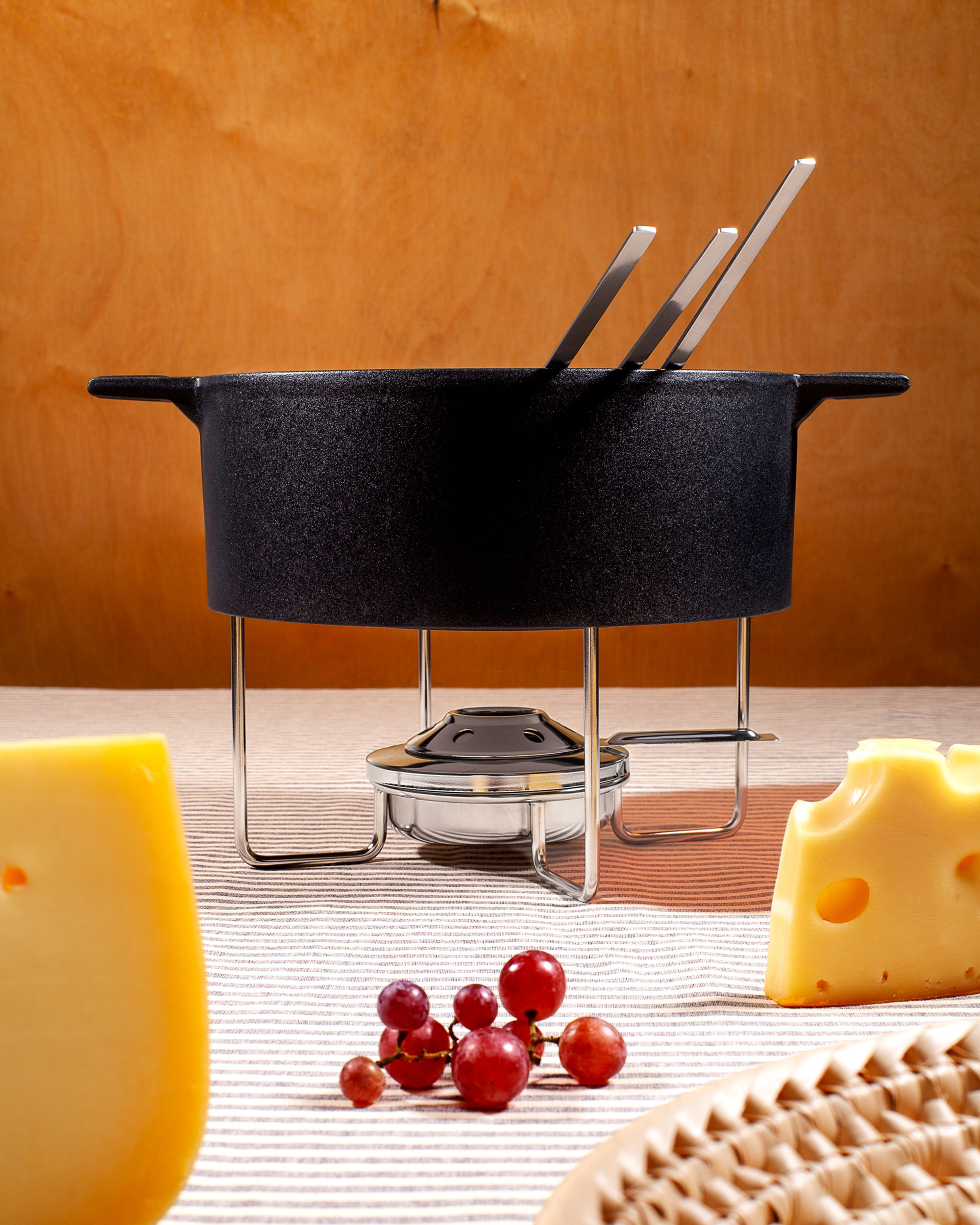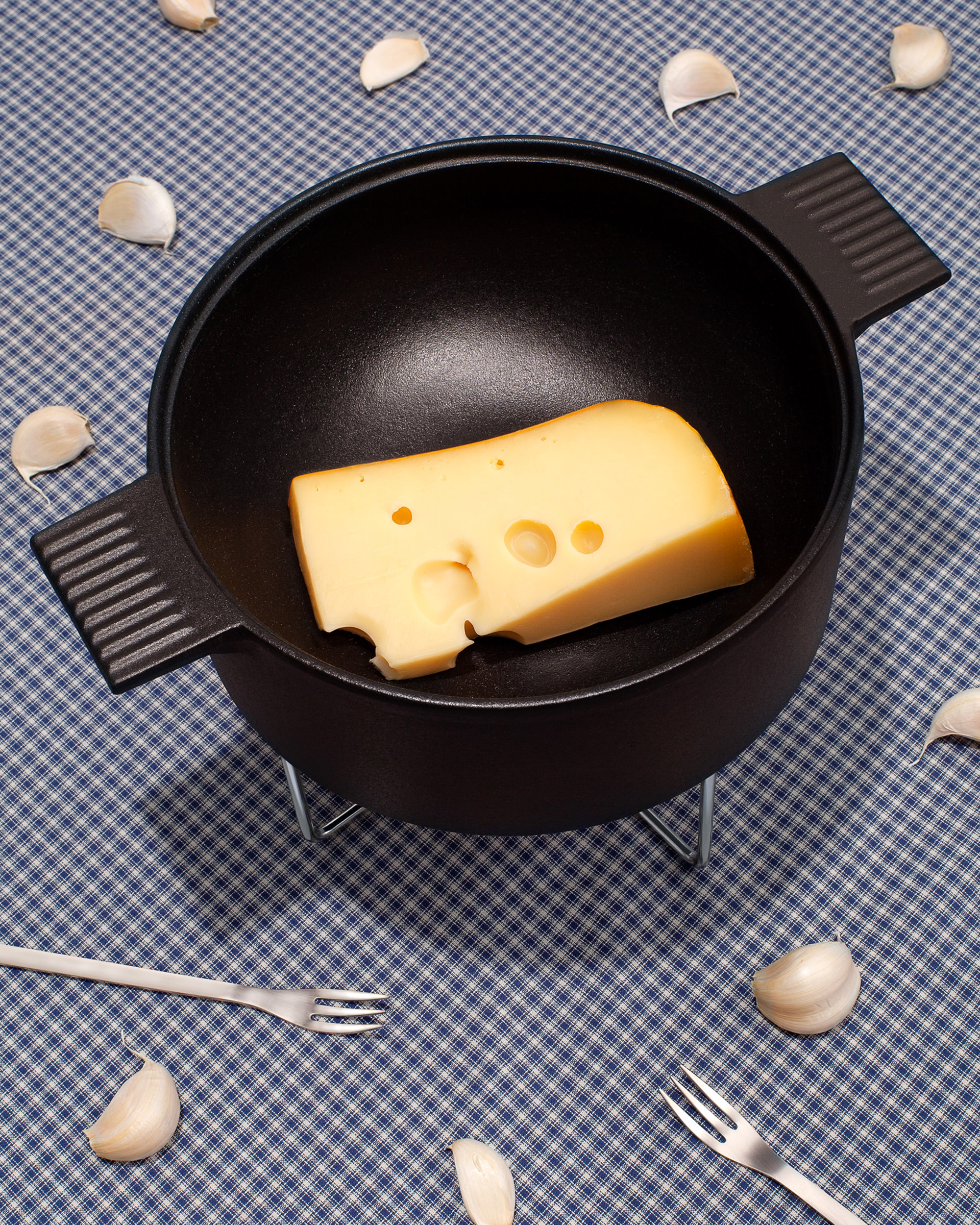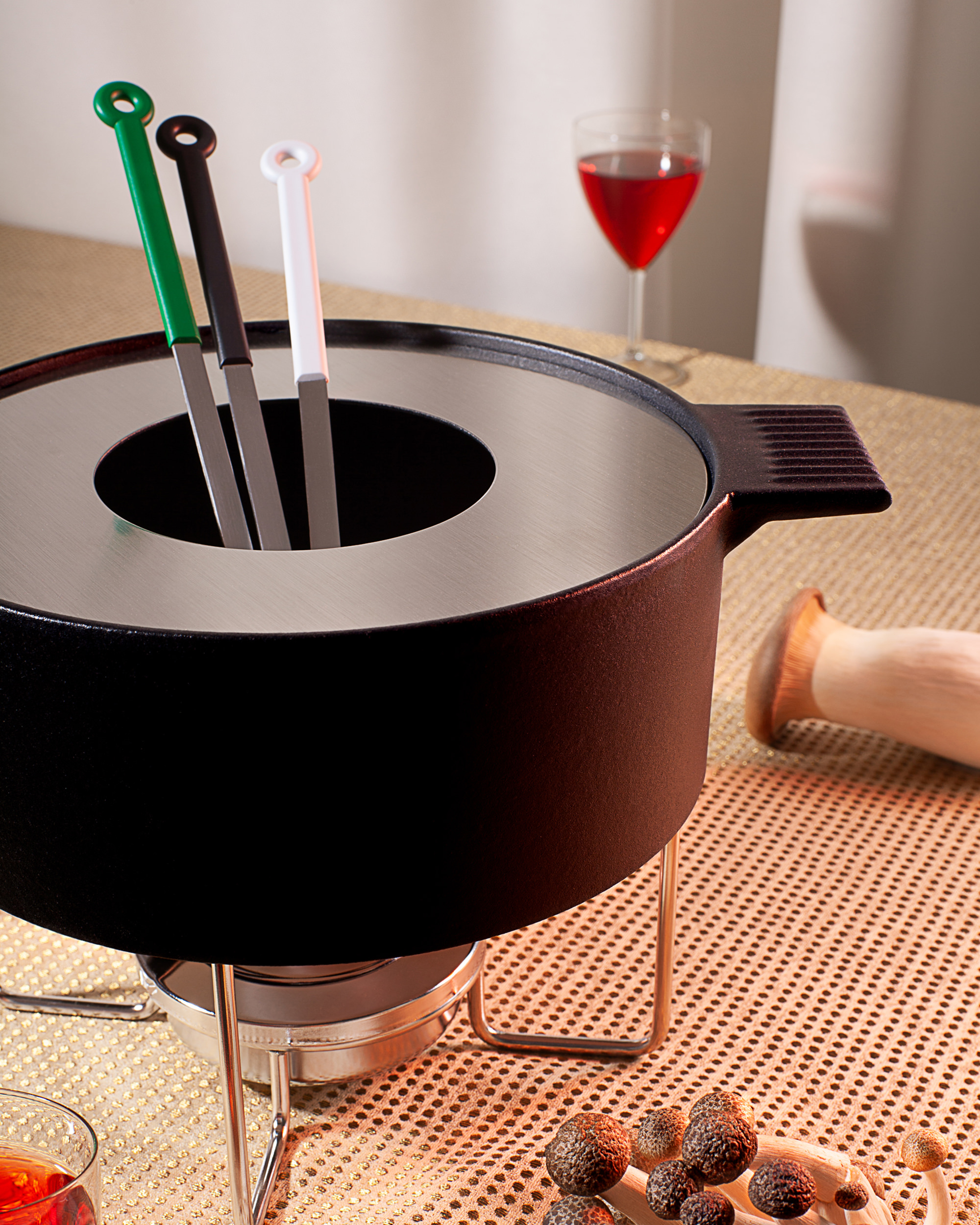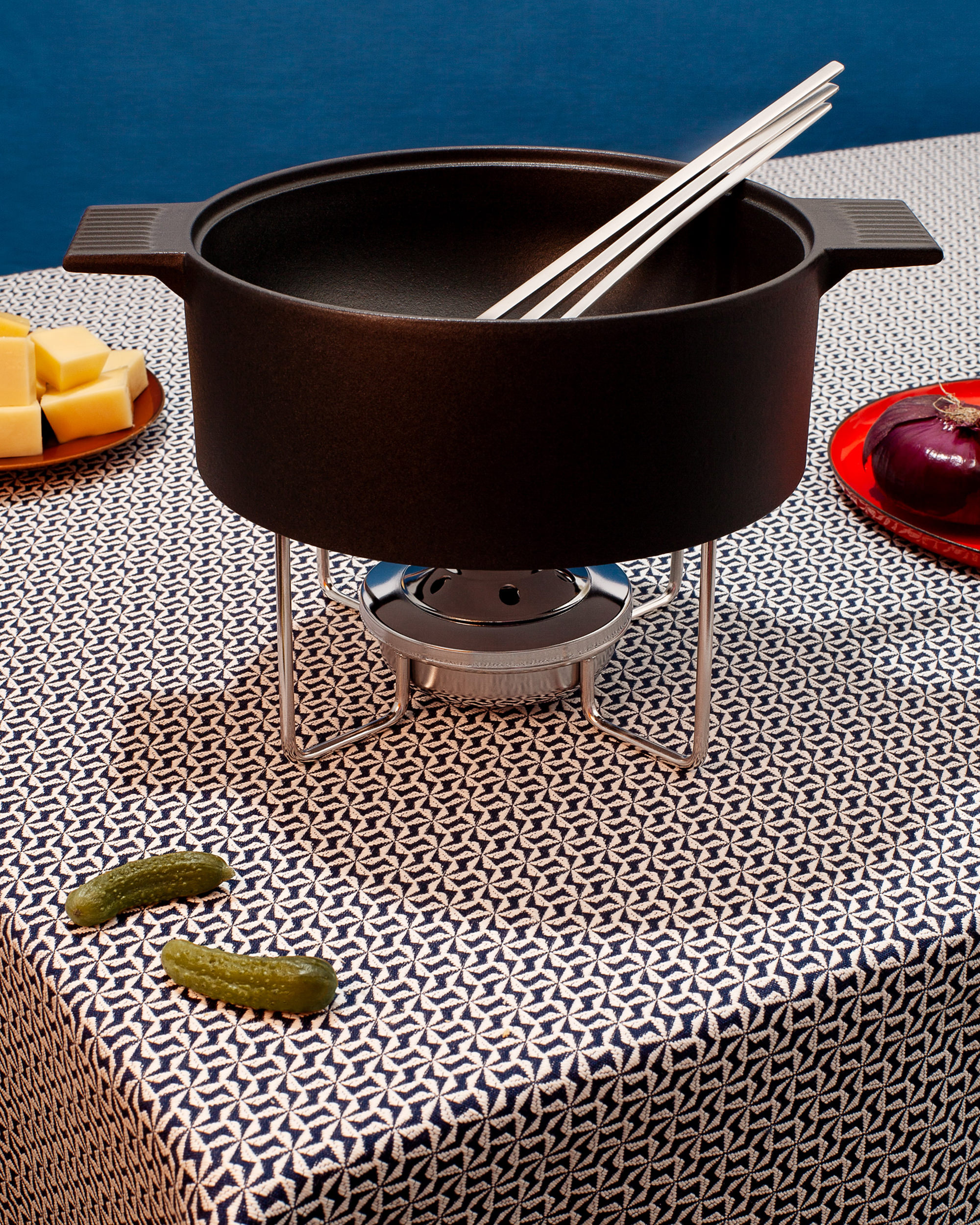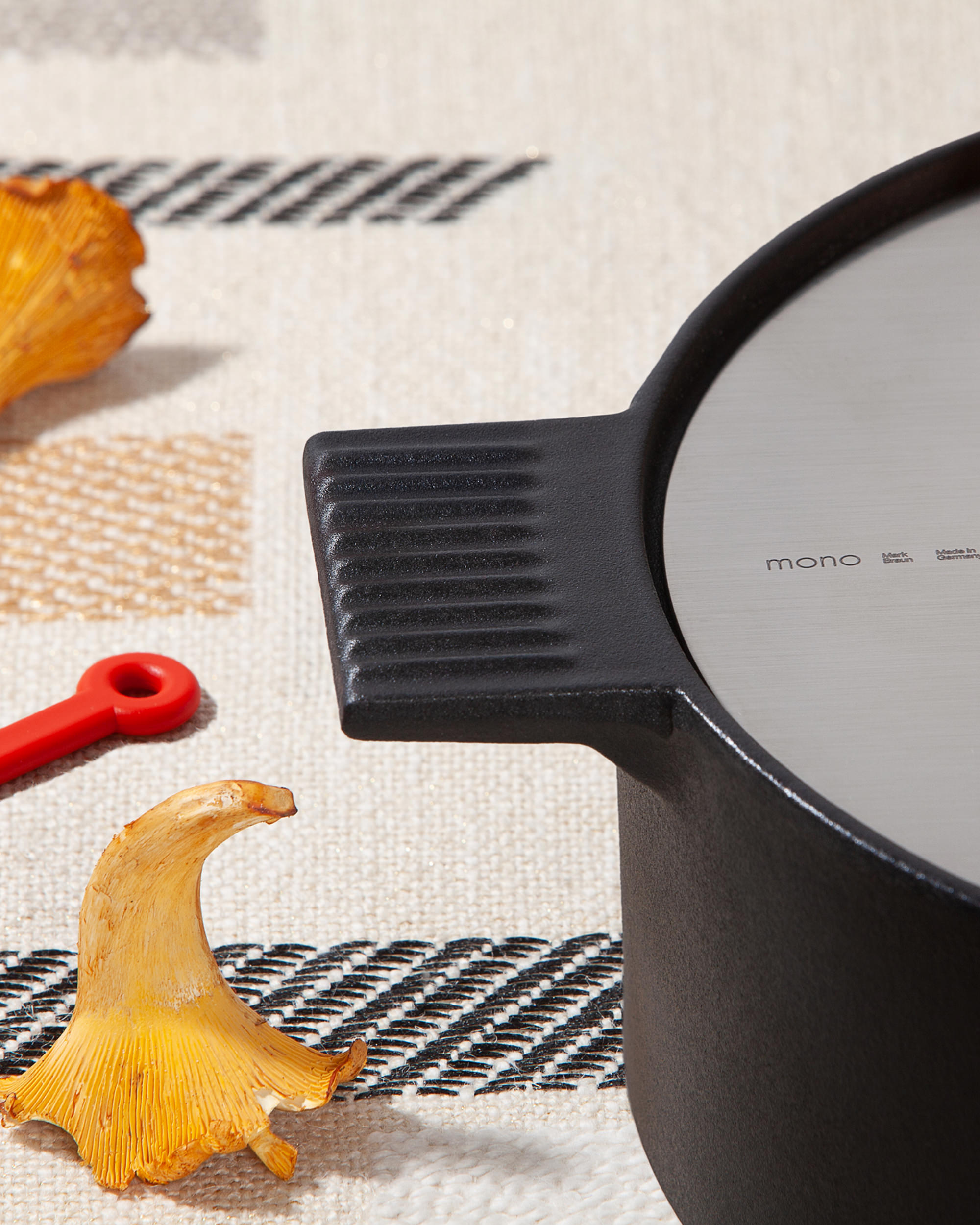 Designed in Berlin,
Made in Germany
The Mono Fondue is a true centerpiece created by designer Mark Braun, who has already developed the re-edition of the Mono Ring flatware with his Berlin Studio in 2018. With the Mono Fondue he succeeds in creating an extraordinary combination of strength and lightness. The solid cast-iron enameled pot literally floats above the table and safely supported by a fine wire construction. Outwardly, the pot speaks a clear straightforward language, and on the inside it hides a well thought-out soft curve that proves its advantages both while using and during cleaning after use.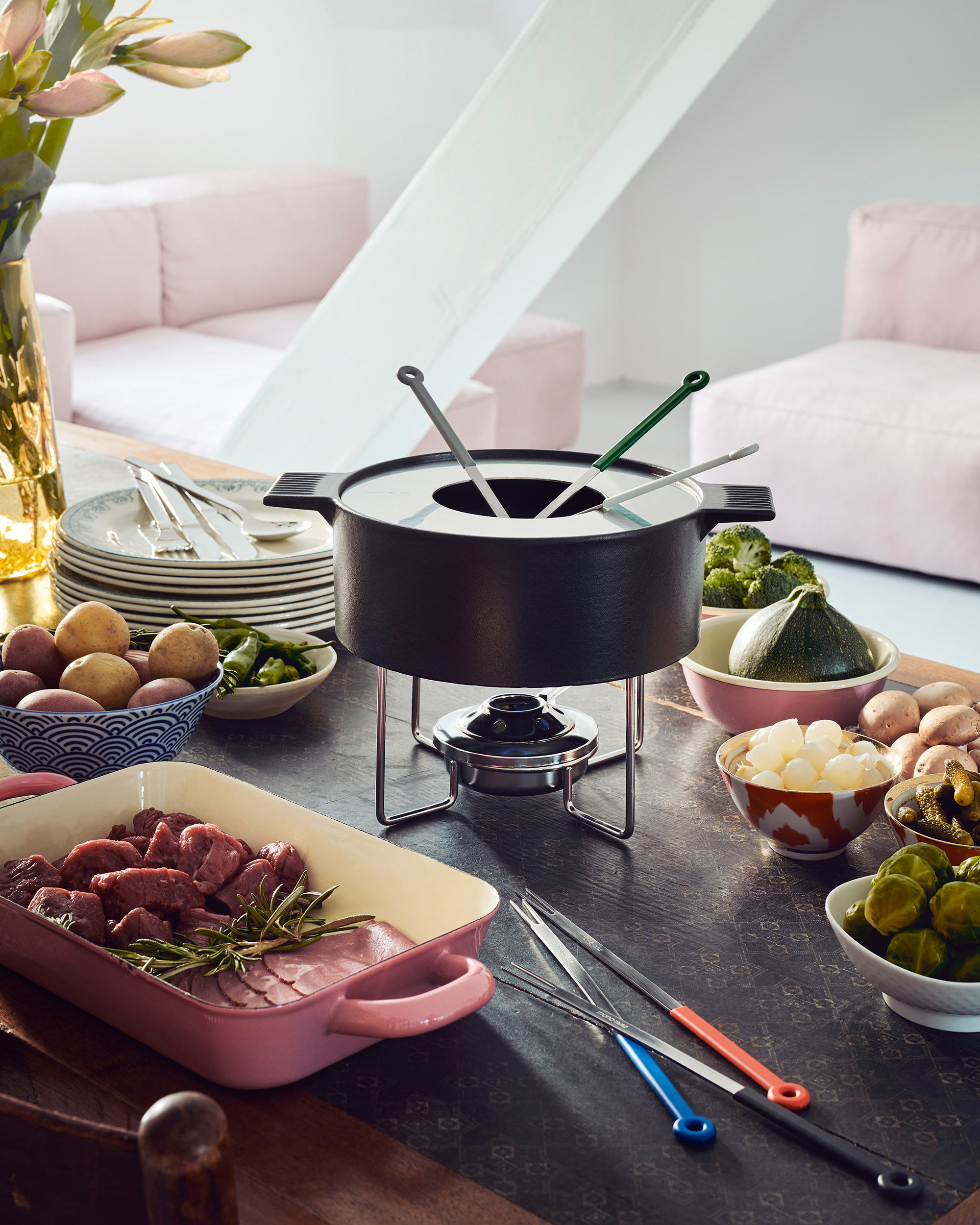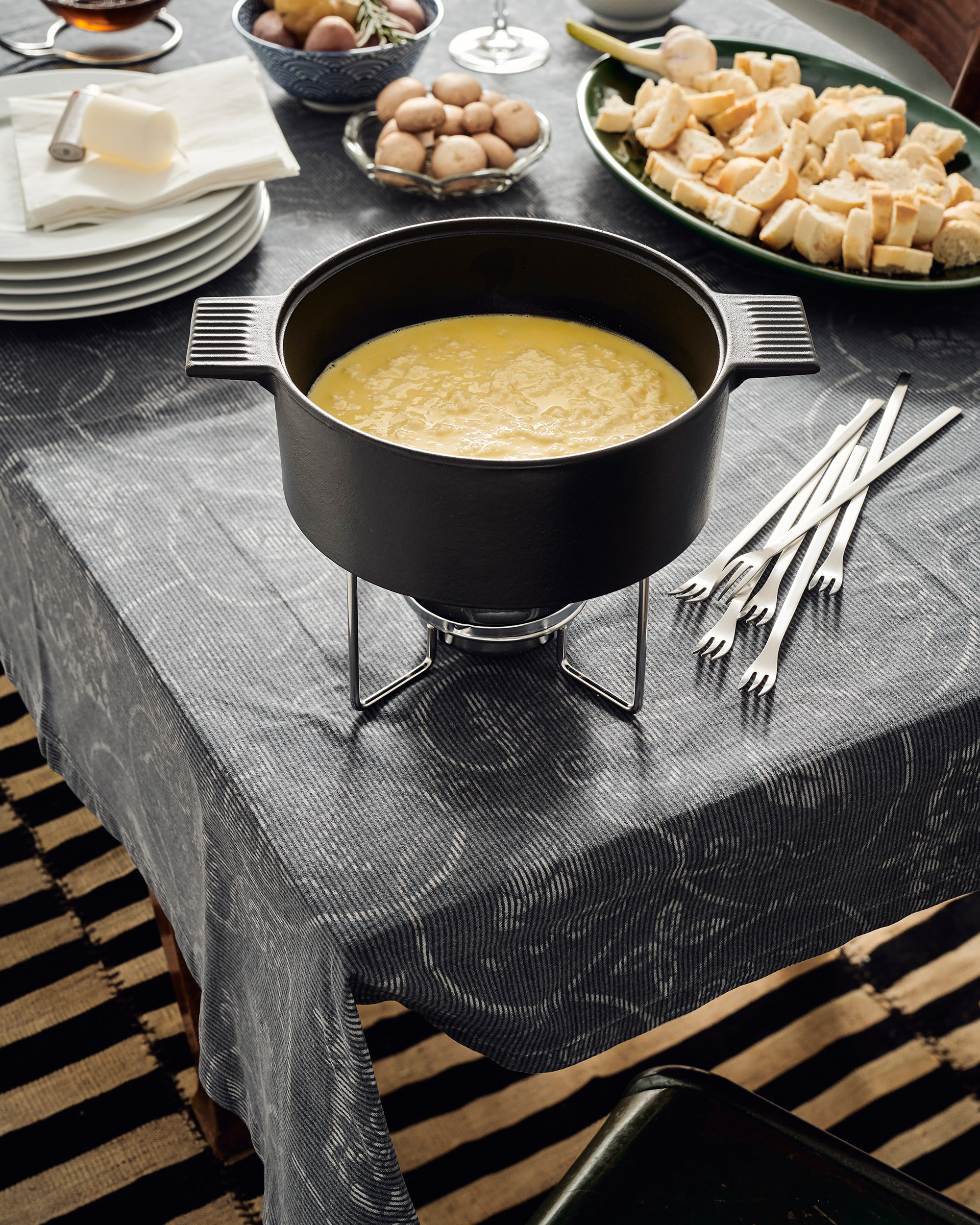 With Mono Fondue all fondue types can be made equally well.
The heat conduction and heat storage of the cast-iron pot are ideal for cheese fondue as well as fondue bourguignonne (fat) and chinoise (broth). For meat fondue, an included stainless steel ring can be placed on the rim of the pot to prevent spatter. The strong enamelling inside the pot is scratch-resistant and makes cleaning easier. Matching fondue forks are available from the Mono A and Mono Ring series. The different colors of Mono Ring allow to identify your own fork in the pot for meat fondue.