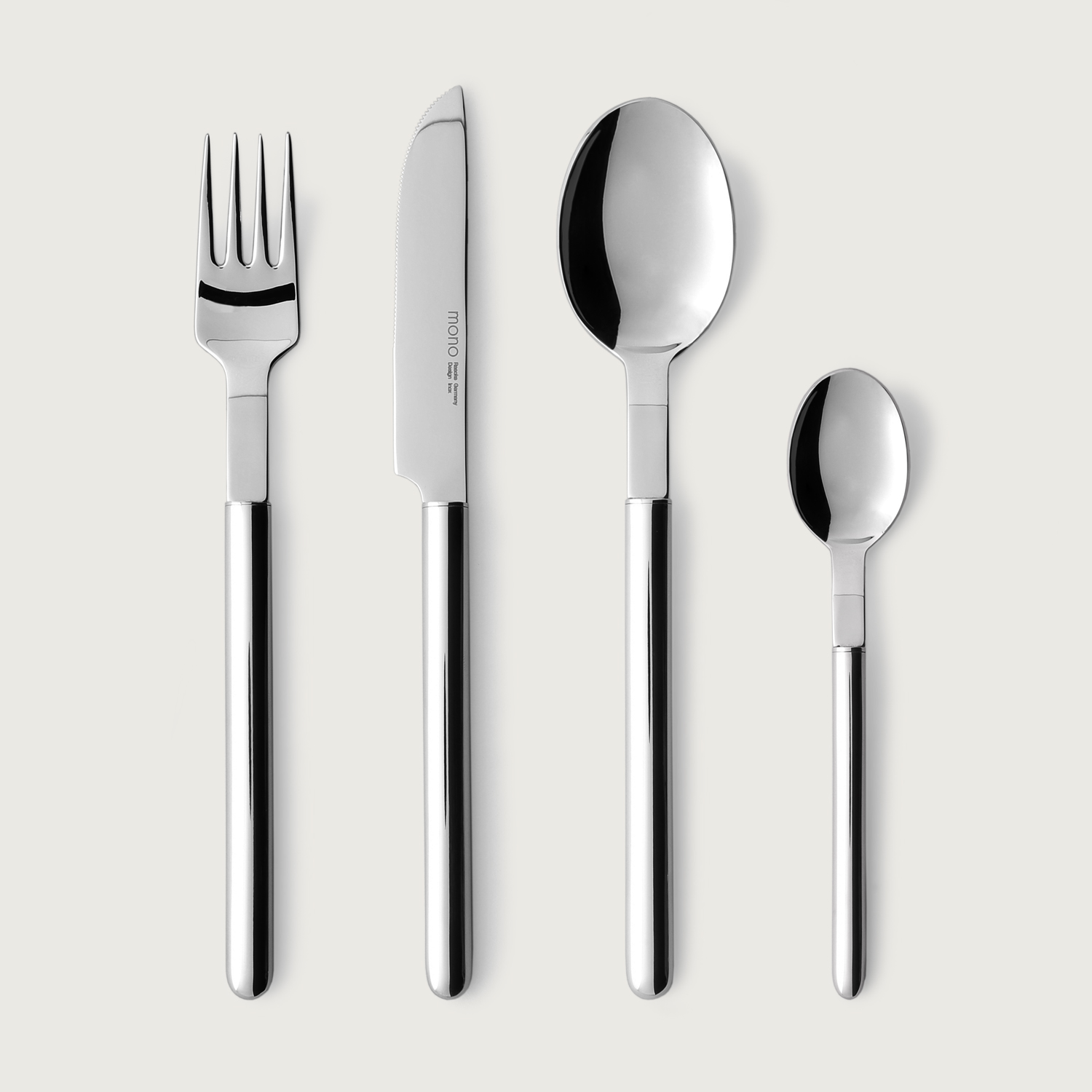 Mono Oval 24pcs
Only few more left,
delivery time 1-3 days
This 24 piece Mono Oval set includes 6 table spoons, 6 table forks, 6 table knives and 6 tea spoons.
Designer:
Peter Raacke
Material:
Mirror finish
, Stainless steel 18/10
Publishing year:
1982
Product number: 20663
EAN: 4029999004734
Mono Oval is a late design by Peter Raacke and came on the market in 1982. Characteristic of this flatware is the oval handle and noticeable weight. All top parts are inserted into the handle, which is previously filled with sand to achieve an ideal balance. The oval shape of the handle combines gentle roundness with convenient handling. The polished finish gives Mono Oval a classy appearance, but without any hint of showiness.
Mono Oval is made of 18/10 stainless steel. The knife blade is made of hardened blade steel that ensures long cutting durability. All parts are suitable for cleaning in the dishwasher. Further instructions for the care of Mono flatware can be found here.
If you are unsure whether Mono Oval is the flatware of your choice, you can test it at home in daily use to make your decision with a high level of confidence. More information about the Mono flatware tasting can be found here.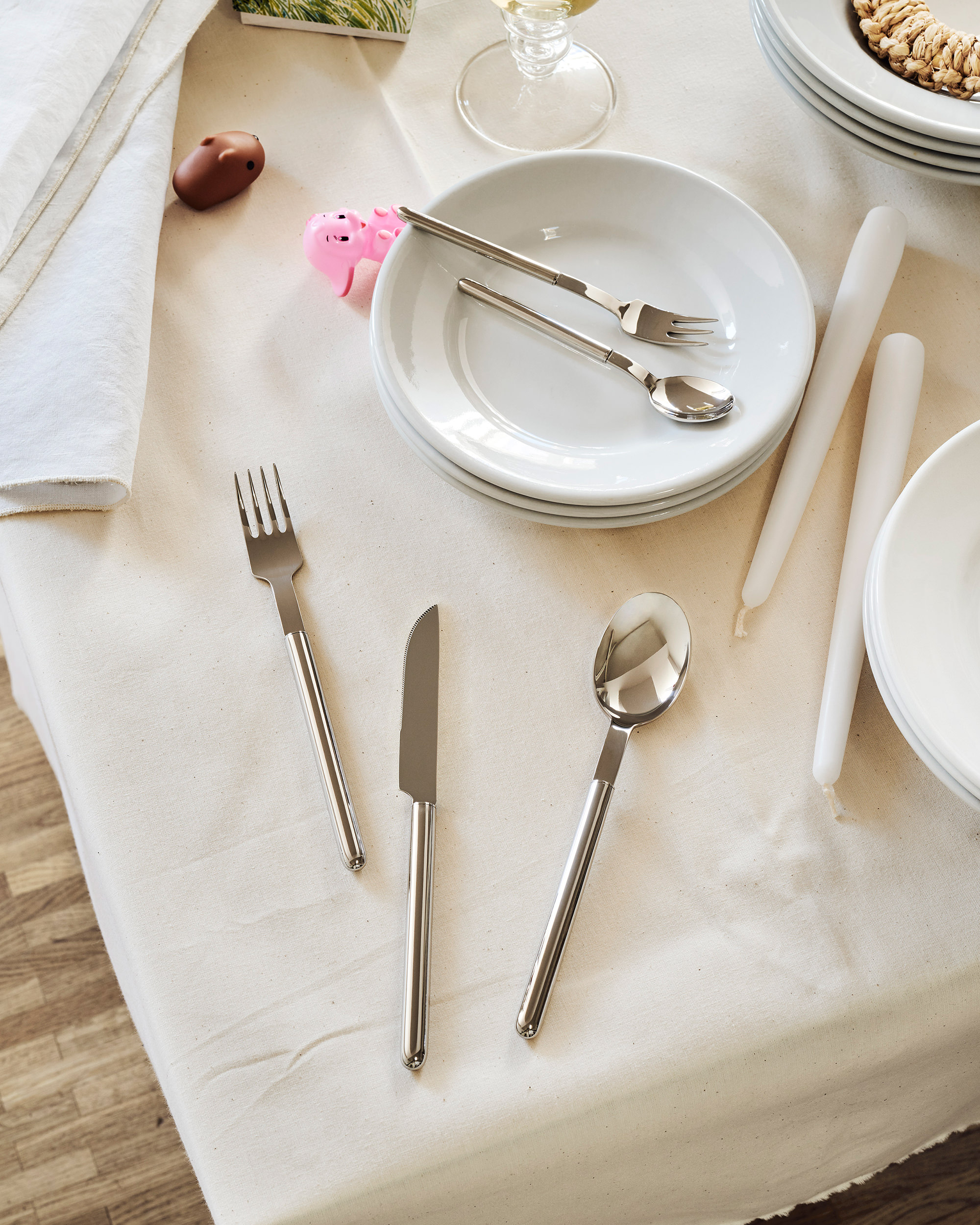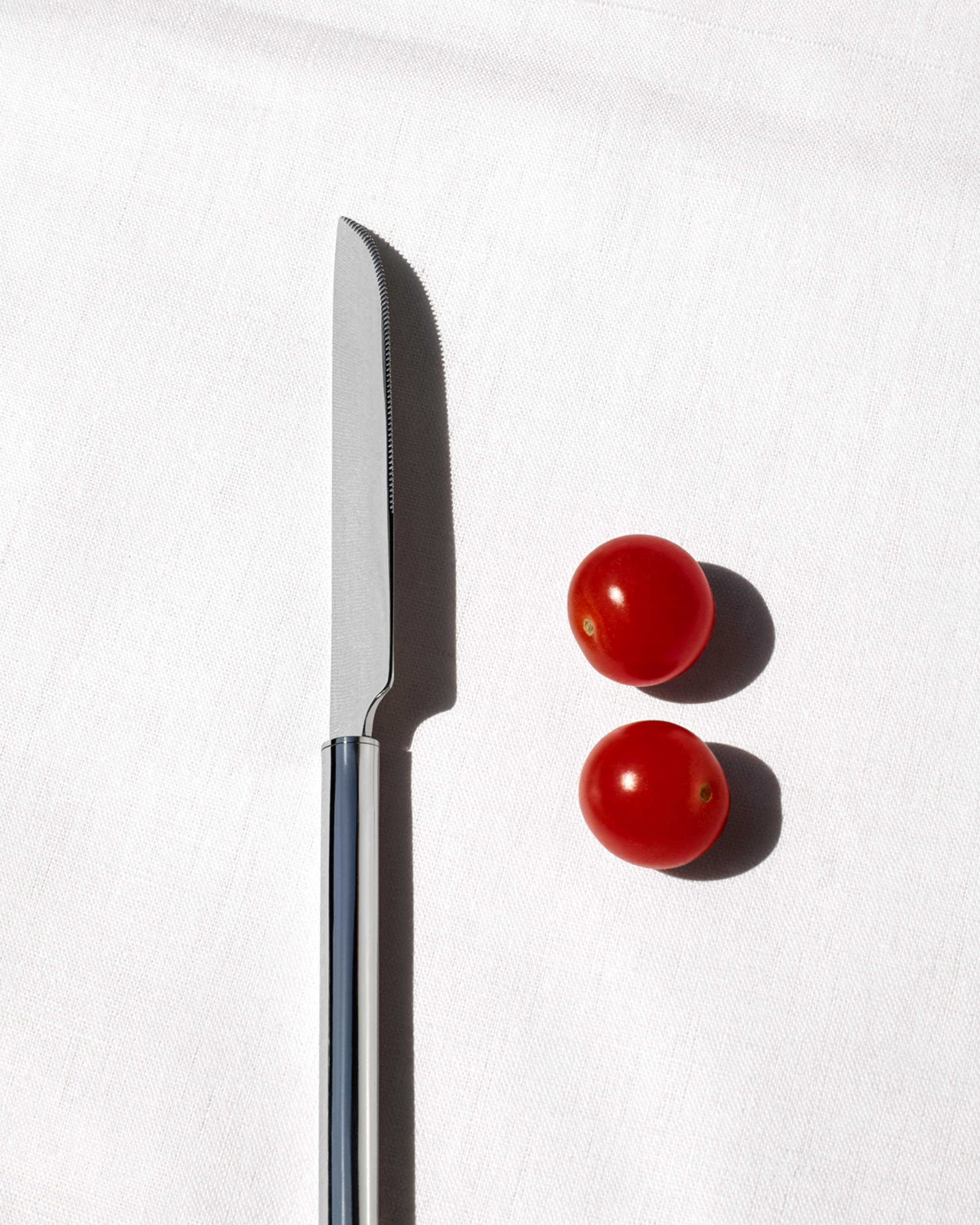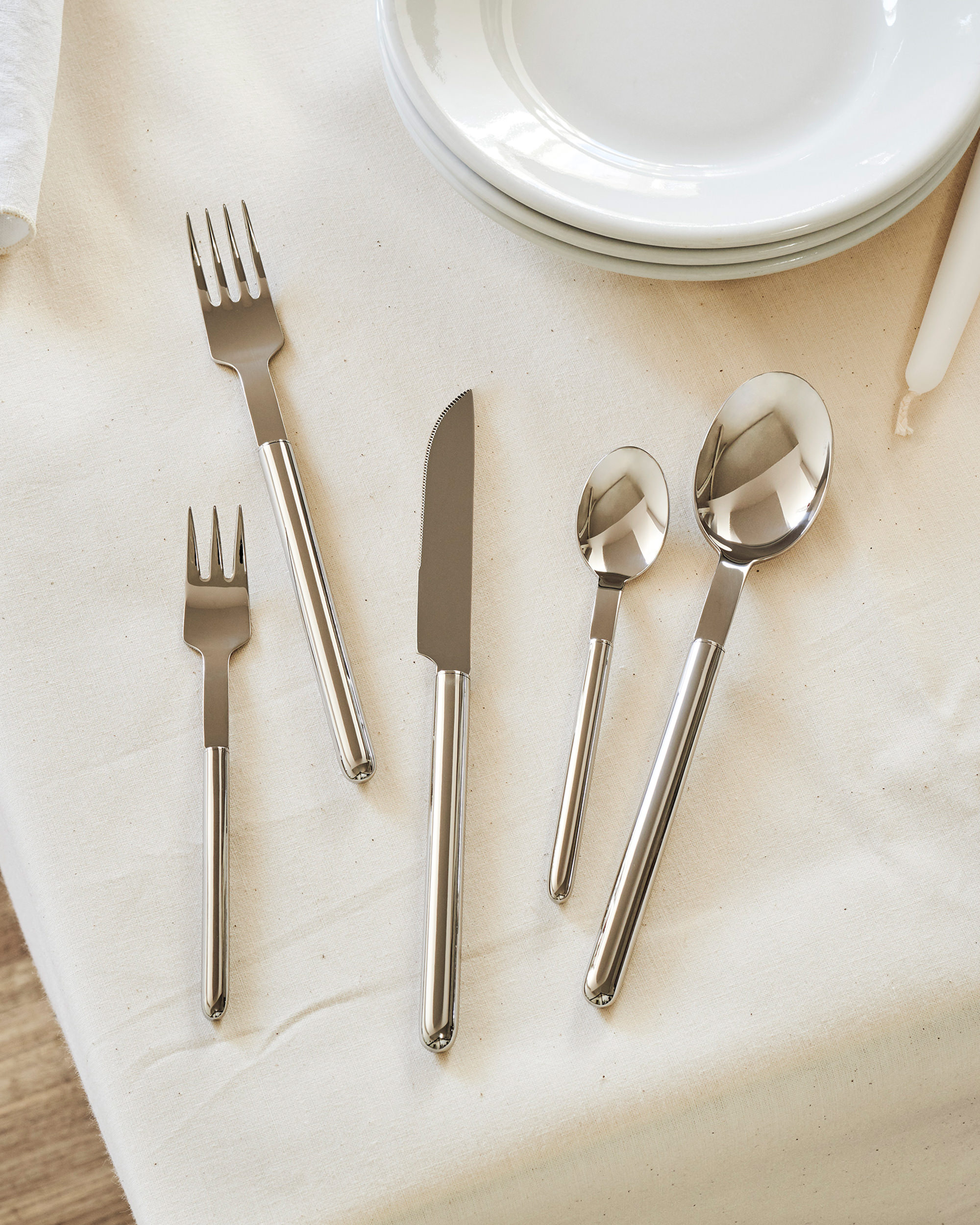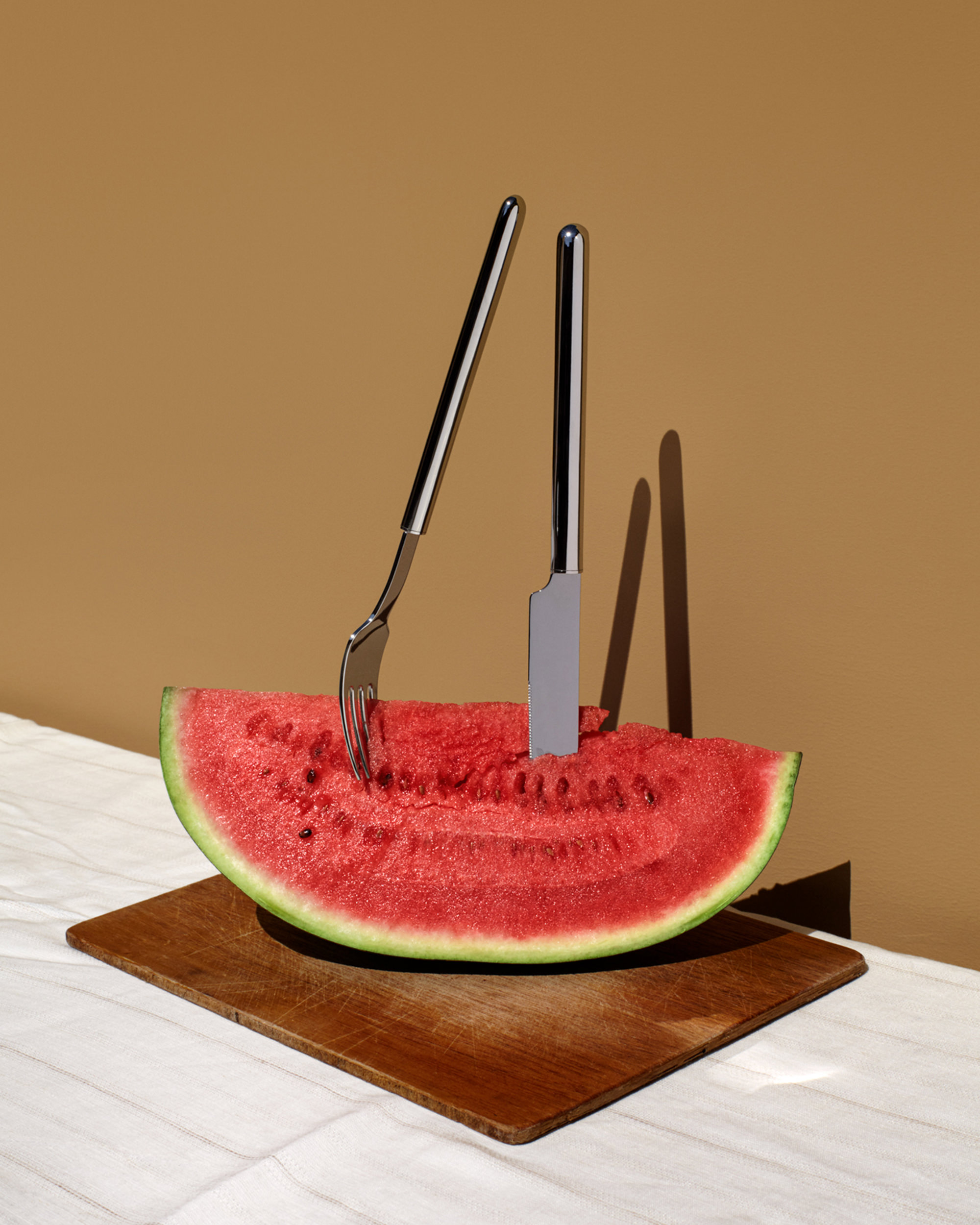 Haus Industrieform, Essen 1984
Design-Center, Stuttgart 1984
Design-Plus, Frankfurt 1985
Deutsches Klingenmuseum, Solingen