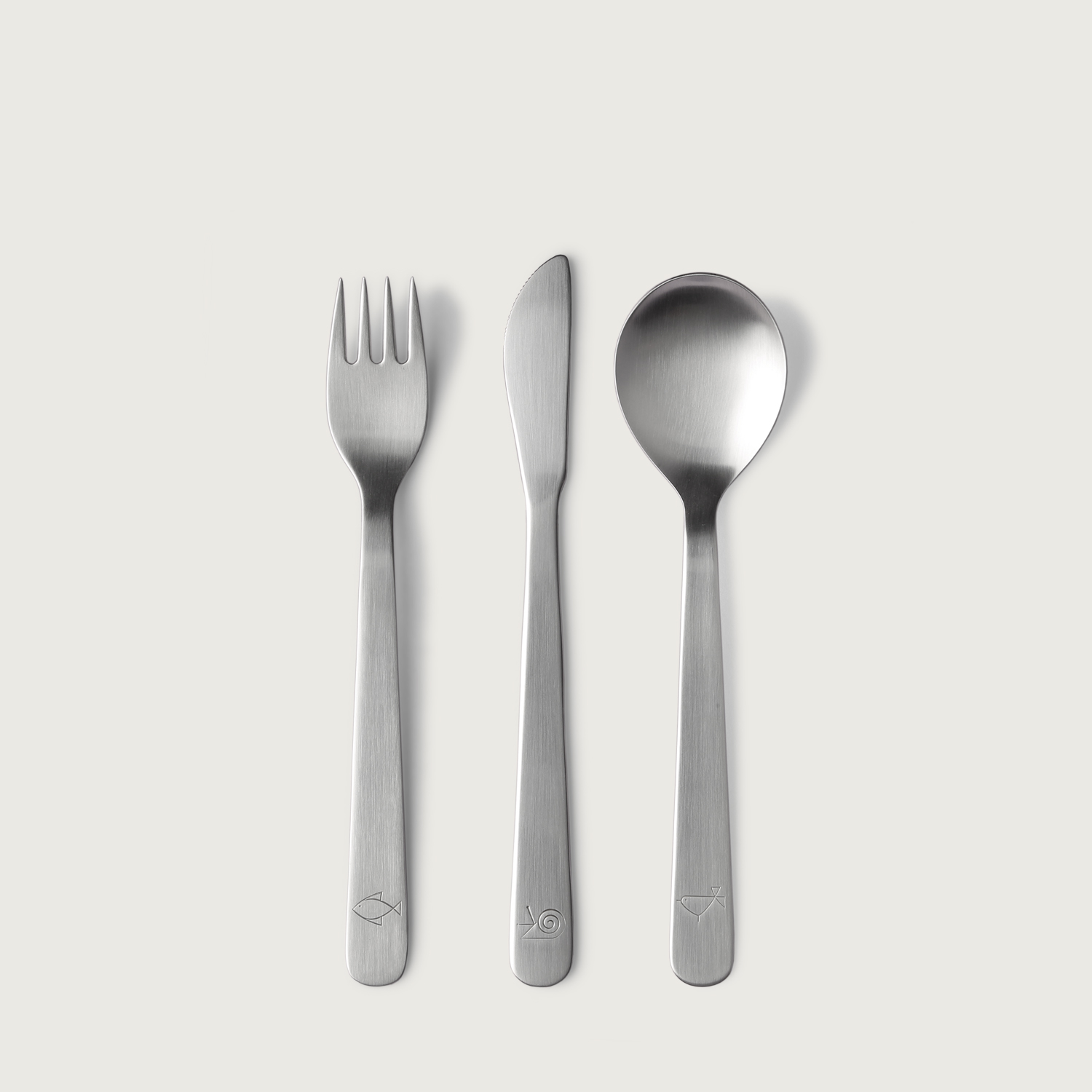 Mono Petit 3pcs
Only few more left,
delivery time 1-3 days
Designer:
Peter Raacke
Material:
Stainless steel 18/10
, Matt brushed
Publishing year:
1959
Product number: 10680
EAN: 4029999002570
In the same year of the launch of Mono A was also introduced a flatware for children. Mono Petit is big design for little people. Size and shapes are adapted for children and, just like its big brother Mono A, are of timeless beauty and durability. Small stamped animal motifs at the end of the handle and a complementary fish-shaped wooden cutting board give Mono Petit a lively playfulness.
Mono Petit is made of 18/10 stainless steel. The knife blade has a serrated edge. All parts are suitable for cleaning in the dishwasher. For more tips on how to care for Mono flatware, click here.
Mono Petit is an ideal gift for birth, birthday, baptism or other occasions. A laser engraving of names or initials makes it particularly personal. More information about Mono engraving can be found here.