Mono Ring 4pcs blue
Only few more left,
delivery time 1-3 days
This 4 piece Mono Ring set with blue handles includes dinner spoon, dinner fork, dinner knife and tea spoon.
Designer:
Peter Raacke
, Mark Braun
Material:
Stainless steel 18/10
, Matt brushed
, Polyamide
Publishing year:
2018
Product number: 54793
EAN: 4029999005380
Mono Ring is the pop star among Mono flatware. It was launched in 1962, well over 1,000,000 pieces of flatware were sold worldwide, and in 1967 Mono Ring even made it to the Olympus of design classics, the Museum of Modern Art in New York. In the early 1990s, sales were discontinued. Now Mono Ring is back. Together with Berlin-based designer Mark Braun, under the supervision of former designer Peter Raacke, Mono Ring was carefully revised and is available again in five colors since 2018. Raacke's idea from 1962 remains as strong as ever: a flatware that doesn't need a drawer. Learn more about the full story here.
Mono Ring's tops are made of 18/10 stainless steel. The knife blade is made of hardened blade steel that ensures long cutting durability. The handles are made of high-quality polyamide, which is food safe, dishwasher safe, temperature resistant and very durable. All parts are suitable for cleaning in the dishwasher. Further instructions for the care of Mono flatware can be found here.
If you are unsure whether Mono Ring is the flatware of your choice, you can test it at home in daily use to make your decision with a high level of confidence. More information about the Mono flatware tasting can be found here.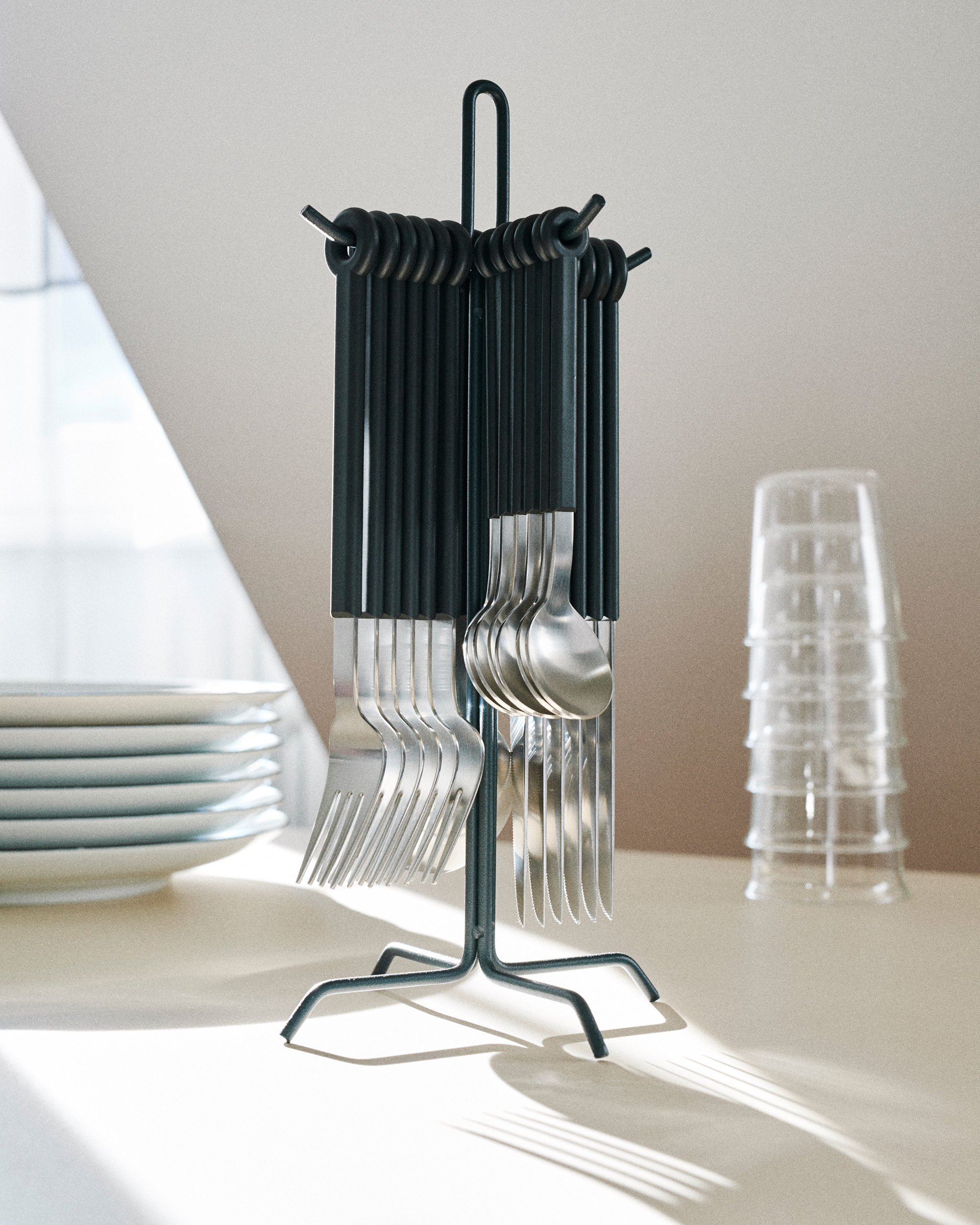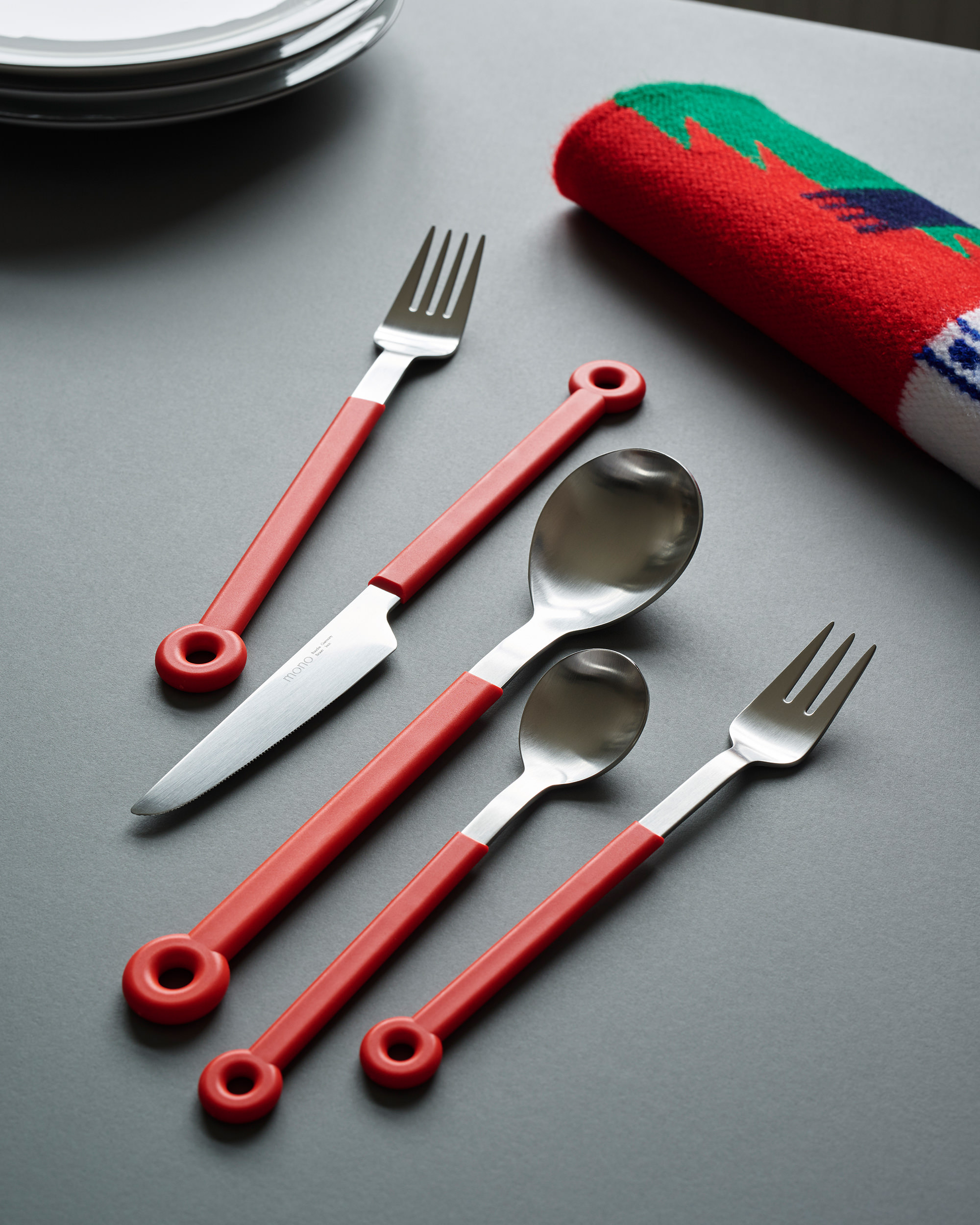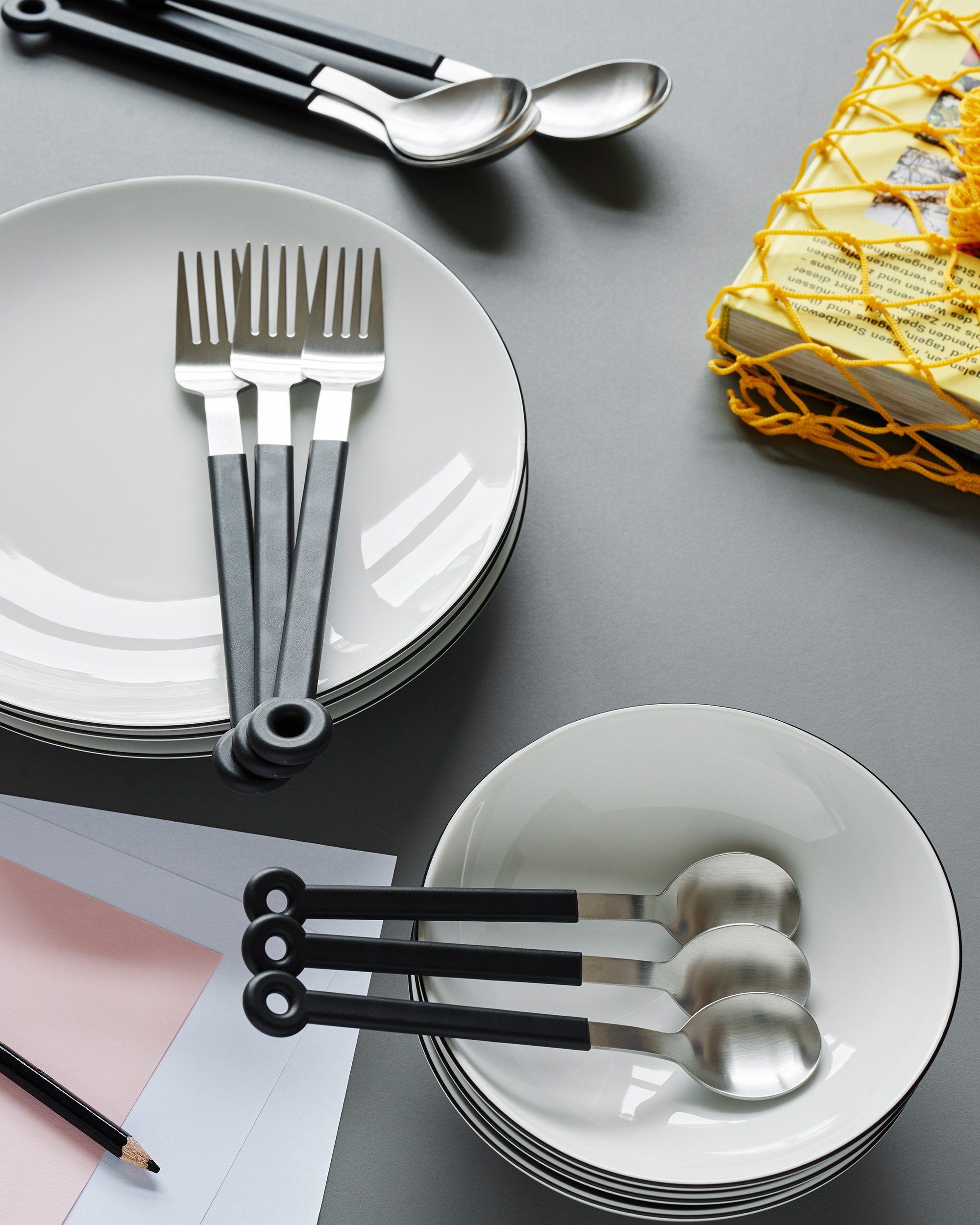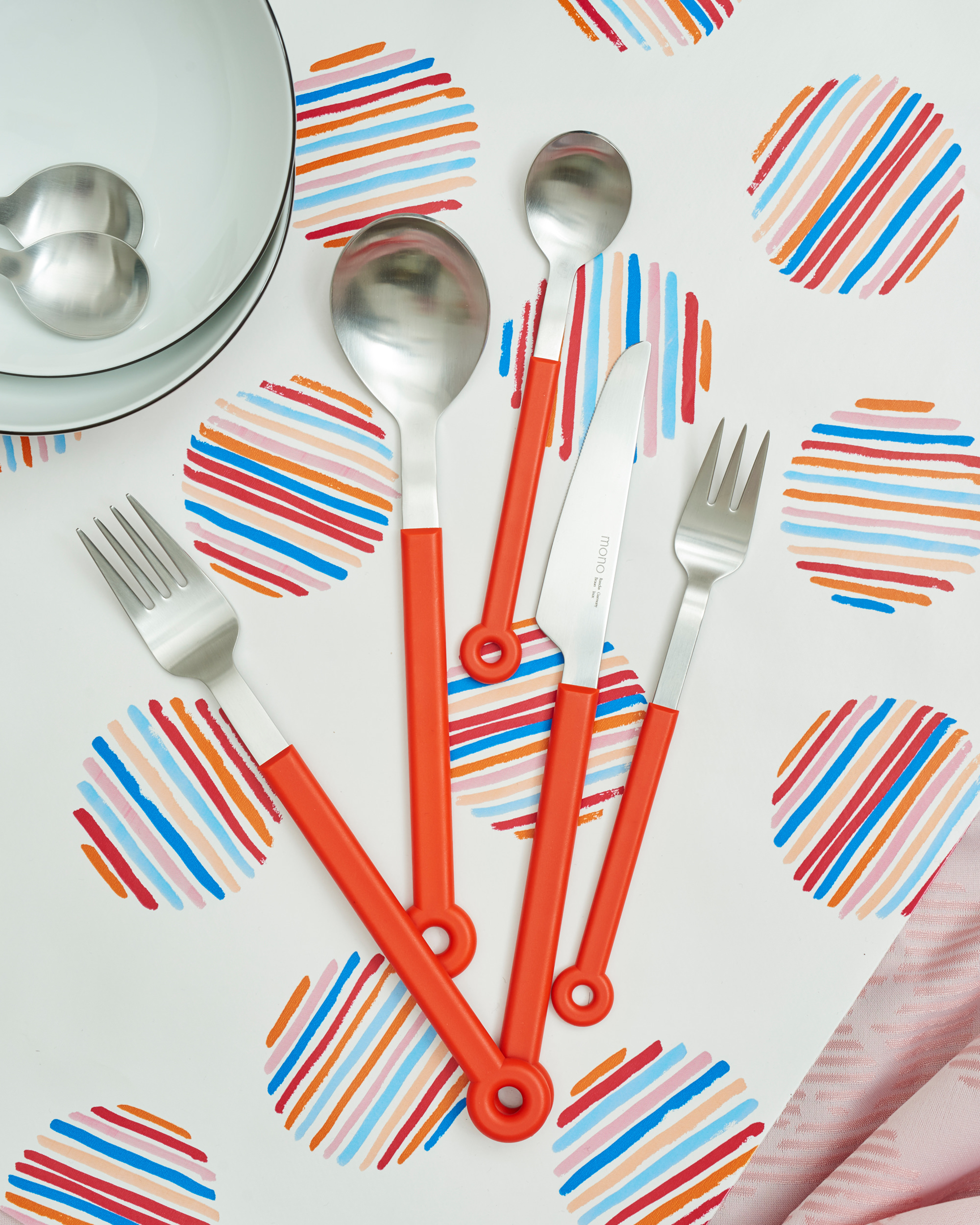 Mono Ring has been missing.

So finally we have decided to bring Mono Ring back home. For us the Mono Ring story continues, but for many it is just about to start. This is going to be exciting. The designer Peter Raacke, together with the graphic designer Karl-Oskar Blase and then managing director Herbert Seibel, established the brand Mono at the late 1950's and also designed the flatware experiment Mono Ring in 1962. Mono Ring was in the market for three decades and became a classic. The young designer Mark Braun, 47 years younger than Peter Raacke, only knew Mono Ring from the design literature. He studied the original design intensively and reinterpreted it for its reintroduction.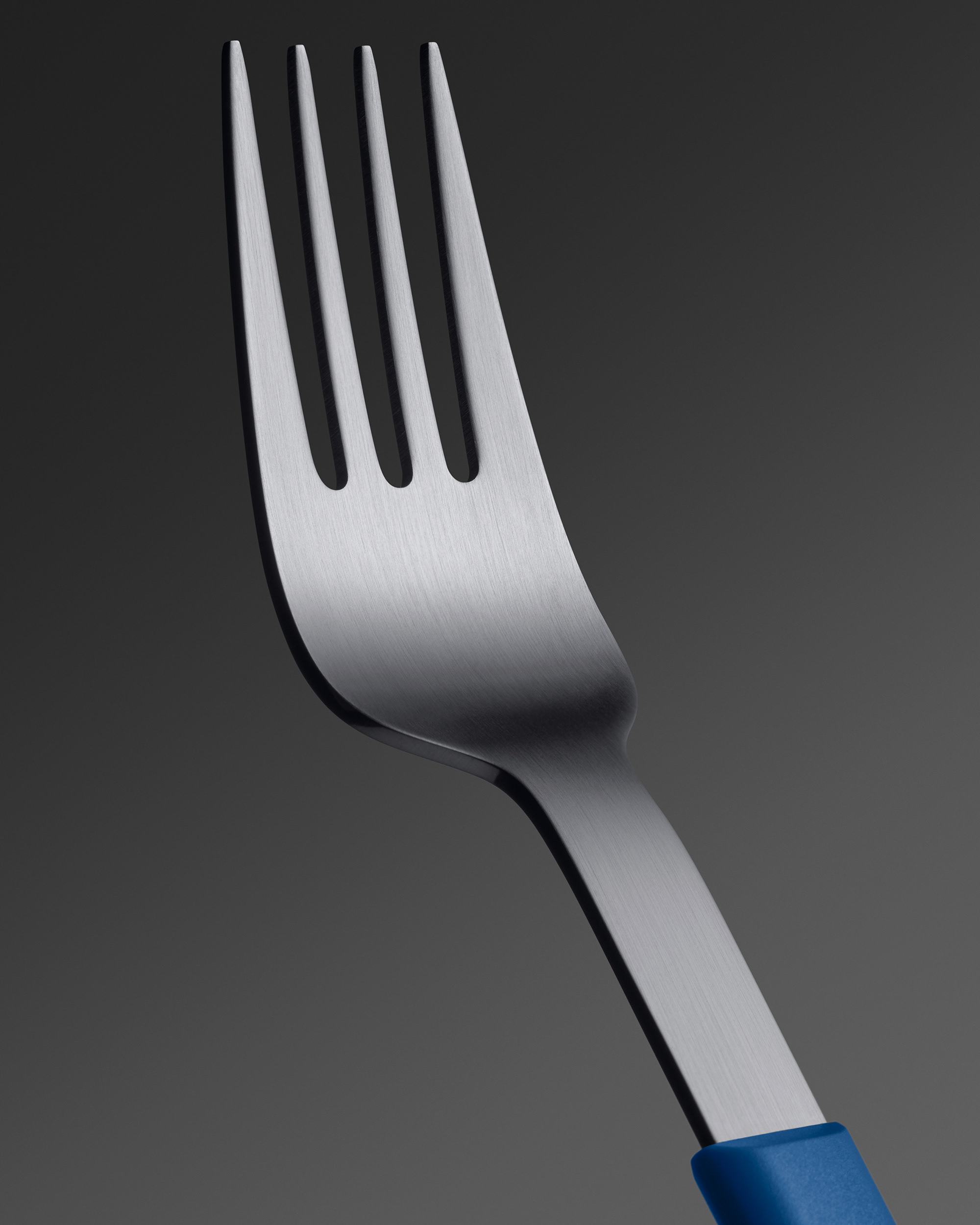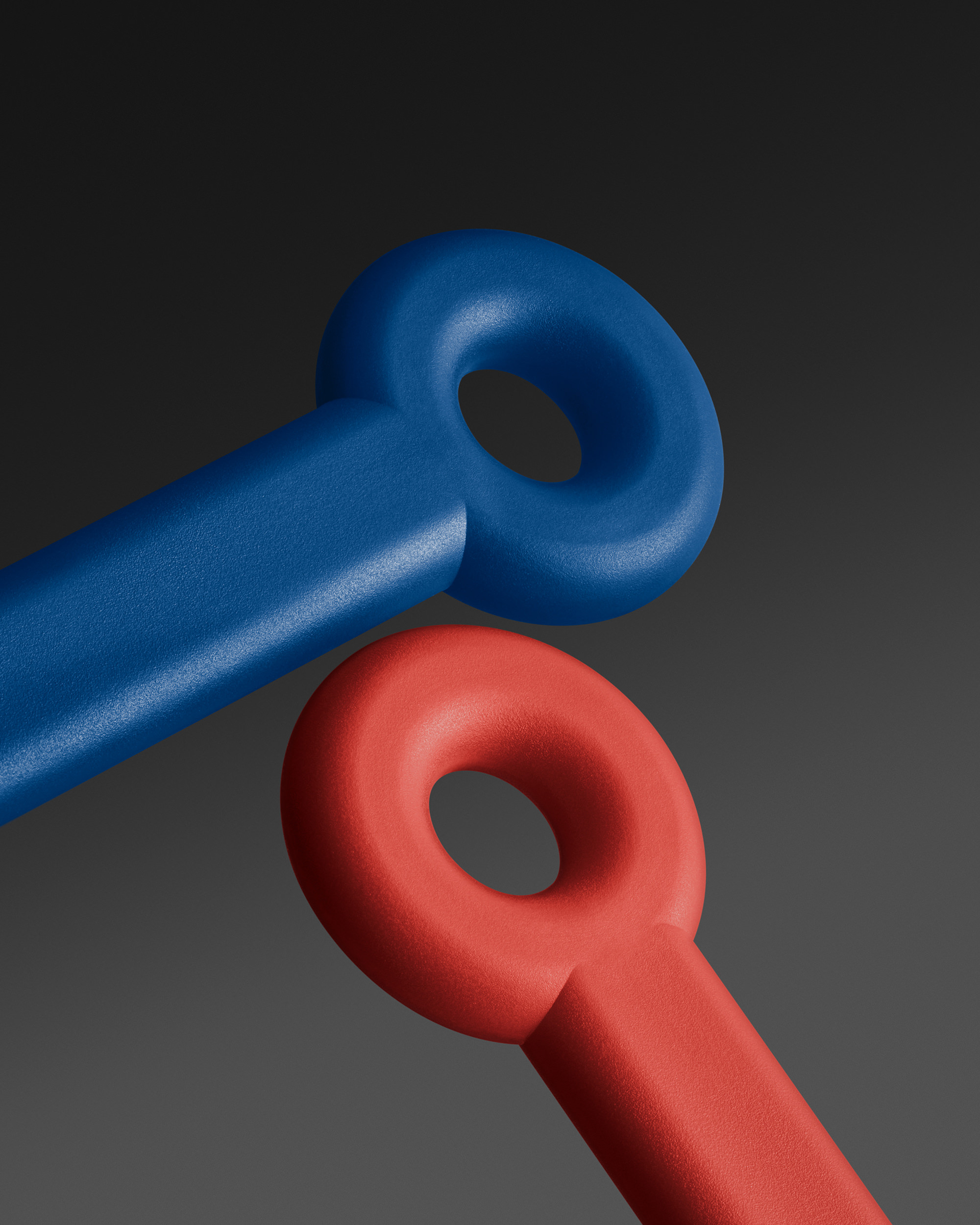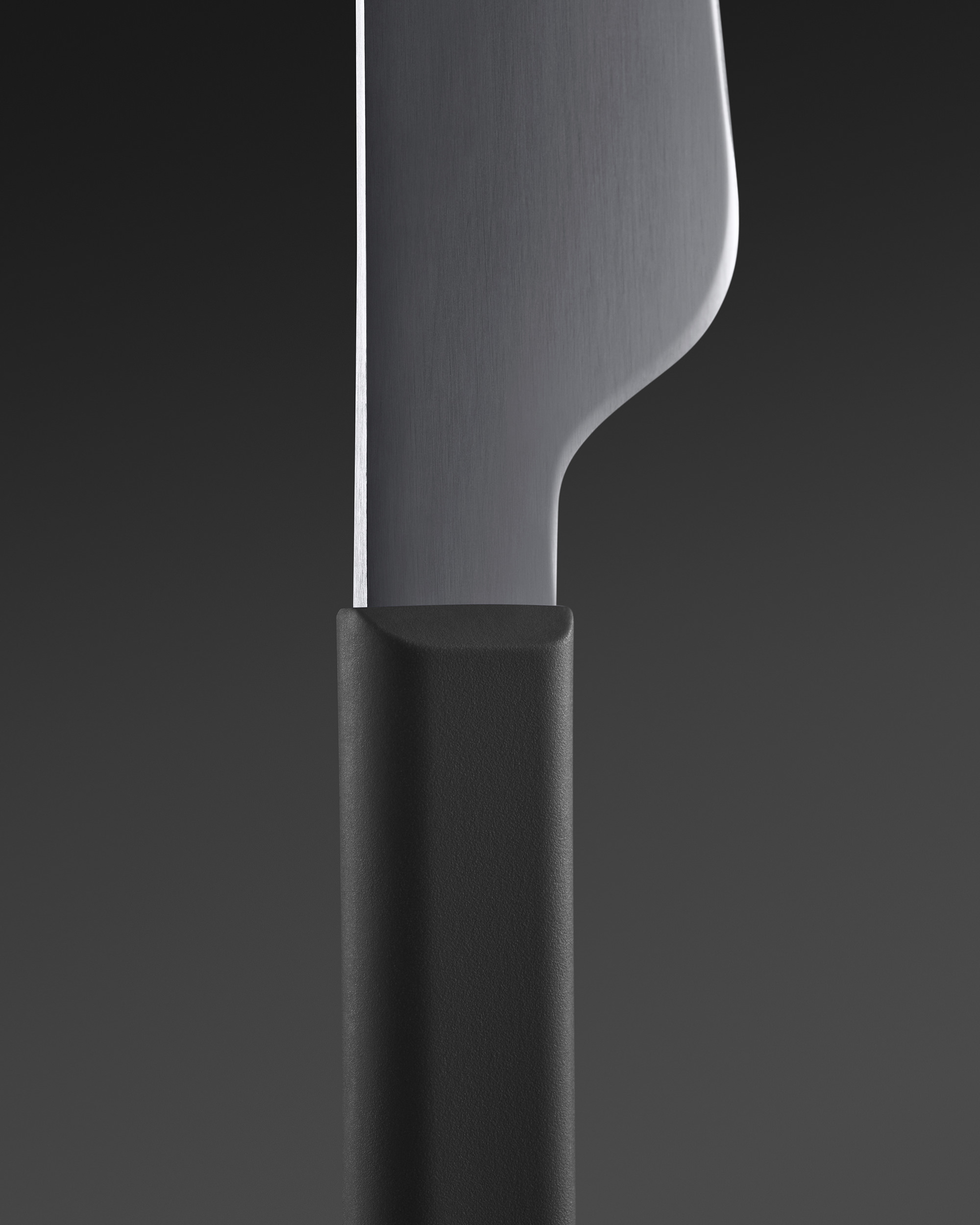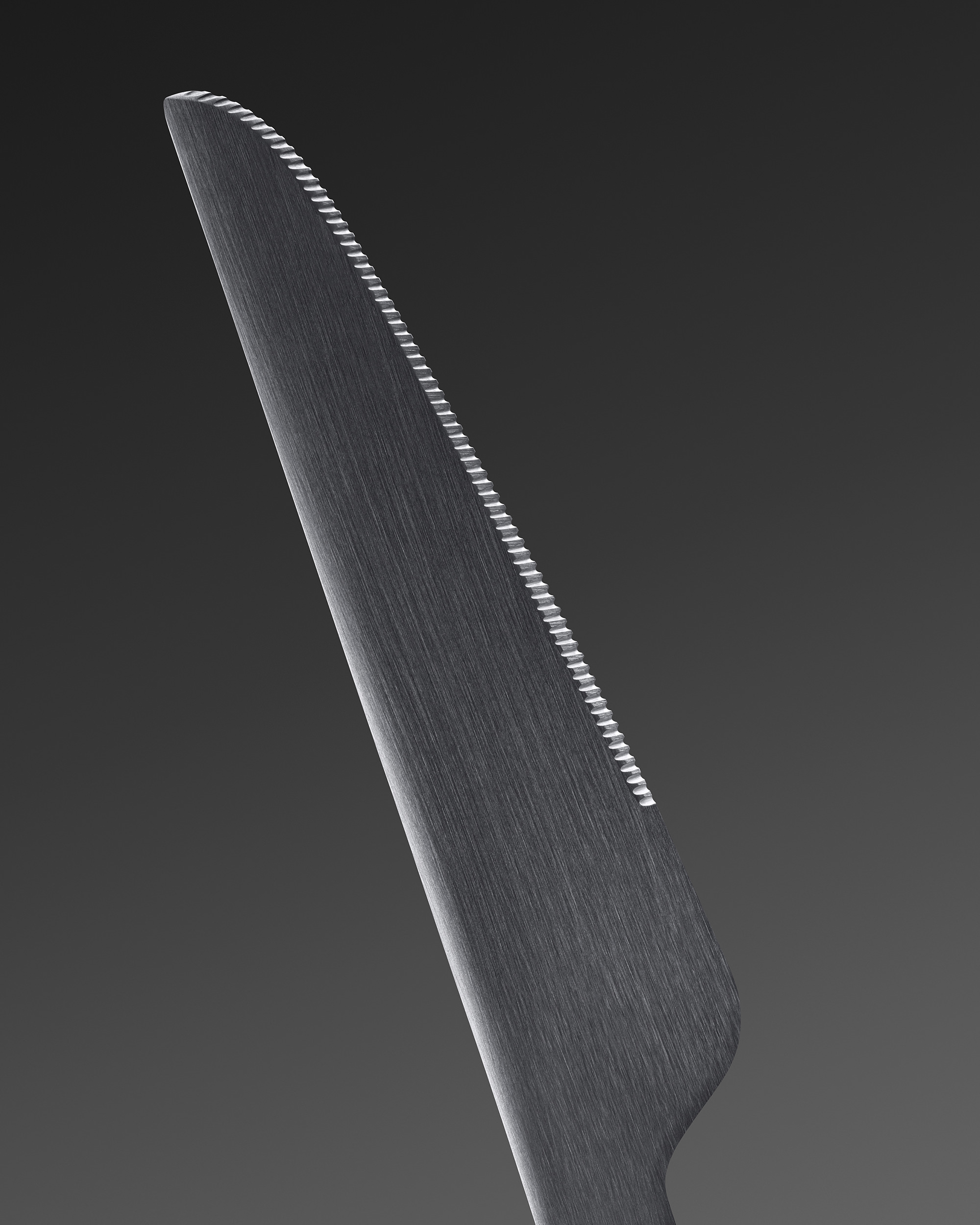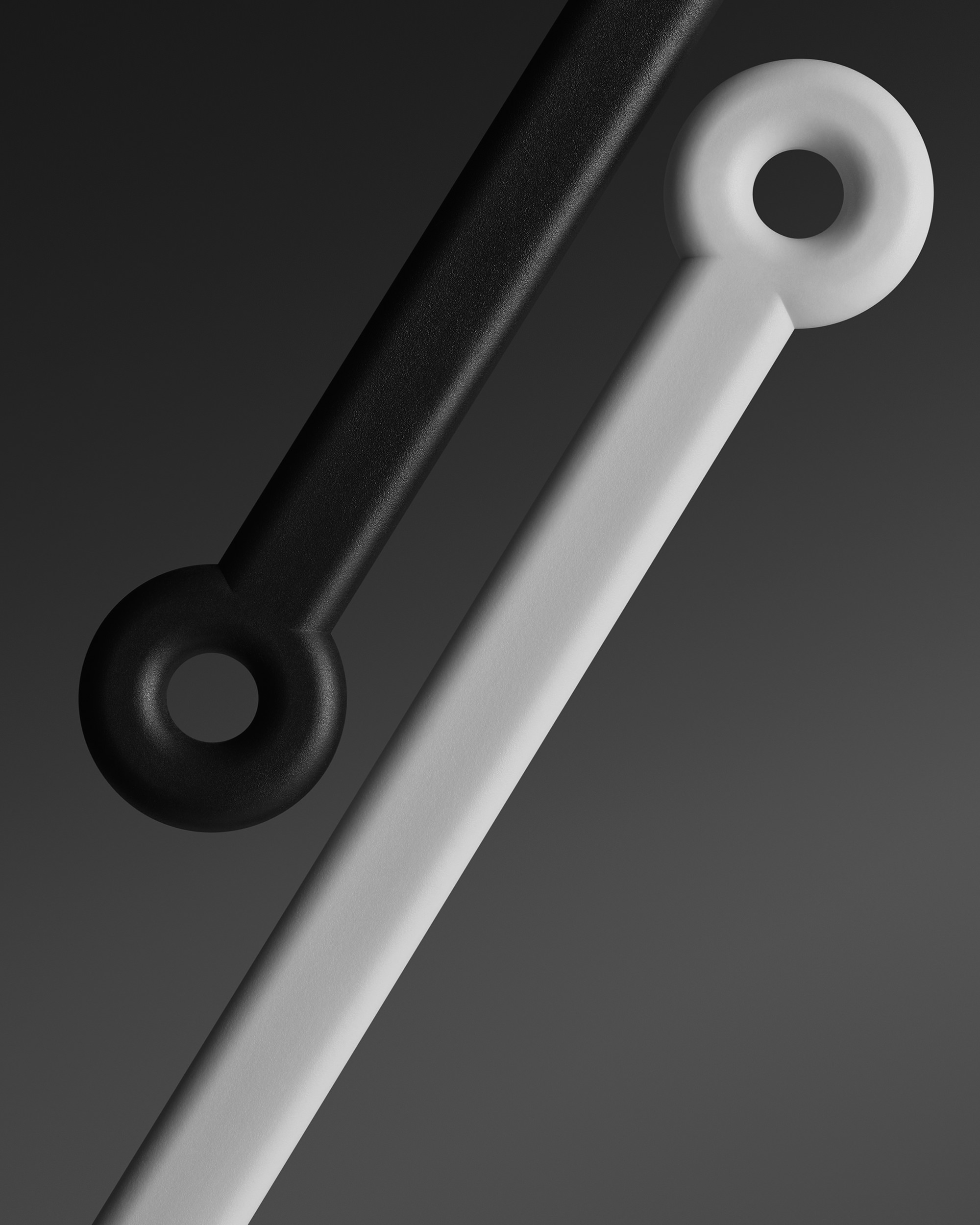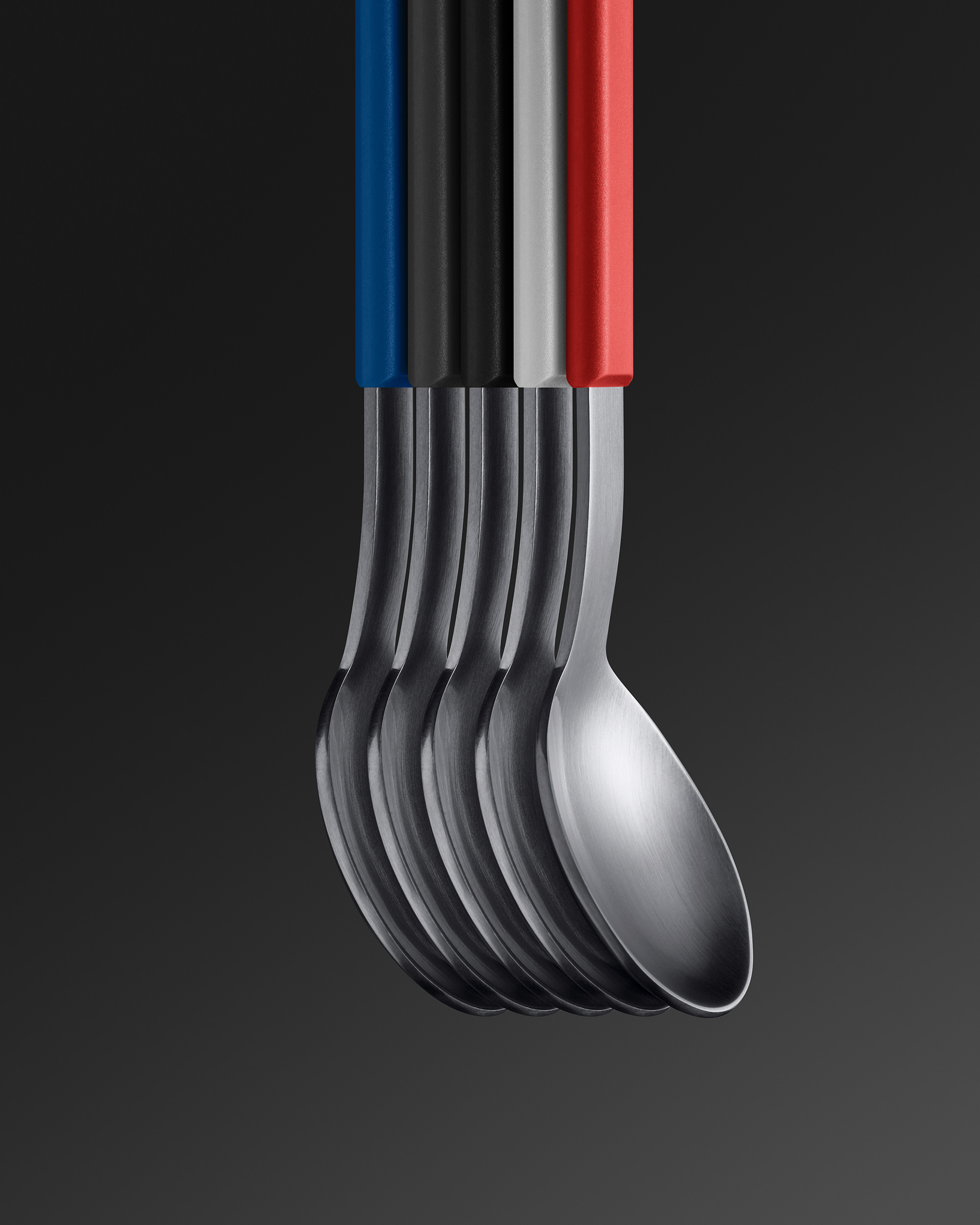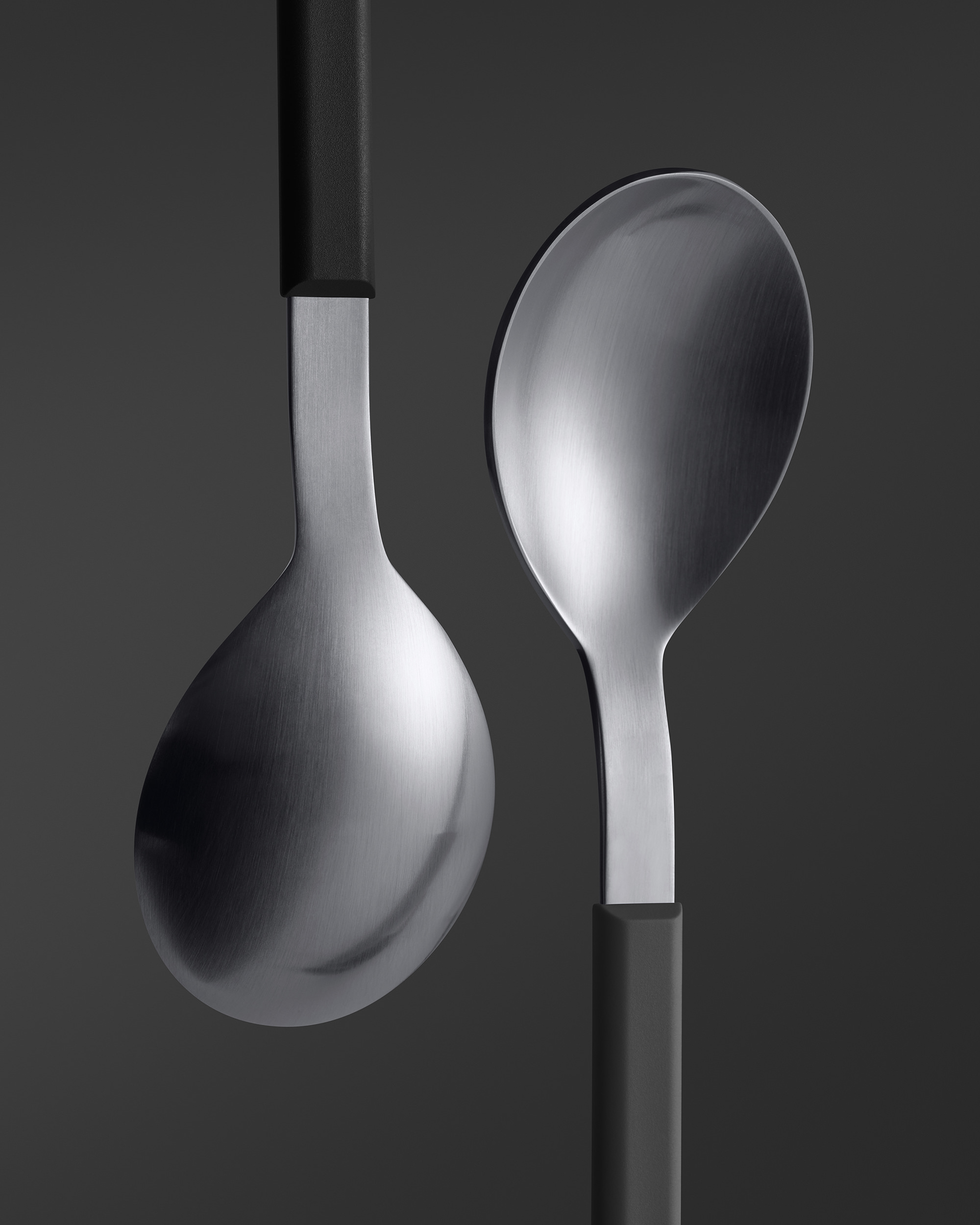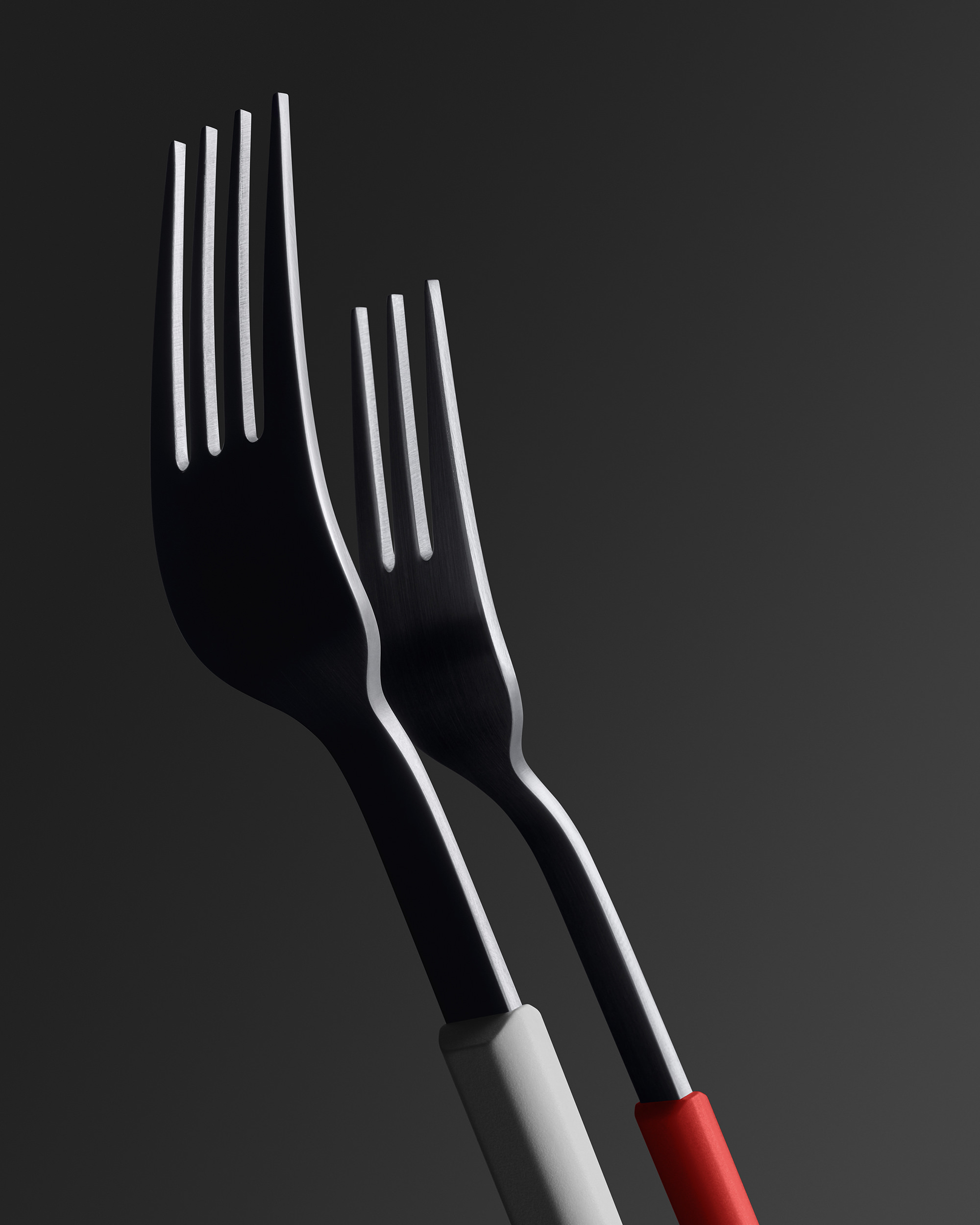 Raacke's idea of 1962 remains strong.

Flatware that does not need a drawer and does not have to be placed next to the plate. Instead, it hangs visibly and handy on a cross-shaped rack in the center of the table and diners around the table help them­selves. This invitation to self-service broke radi­cally with the fine manners at the bourgeois table. Today the rebellious table culture seems very natural. However, Mono Ring has a convincing qual­ity in form, function and material that is strikingly different. As in the past, this design quality is again important and interesting today. For us at the Mono manufactory it has always been at the center of what we do.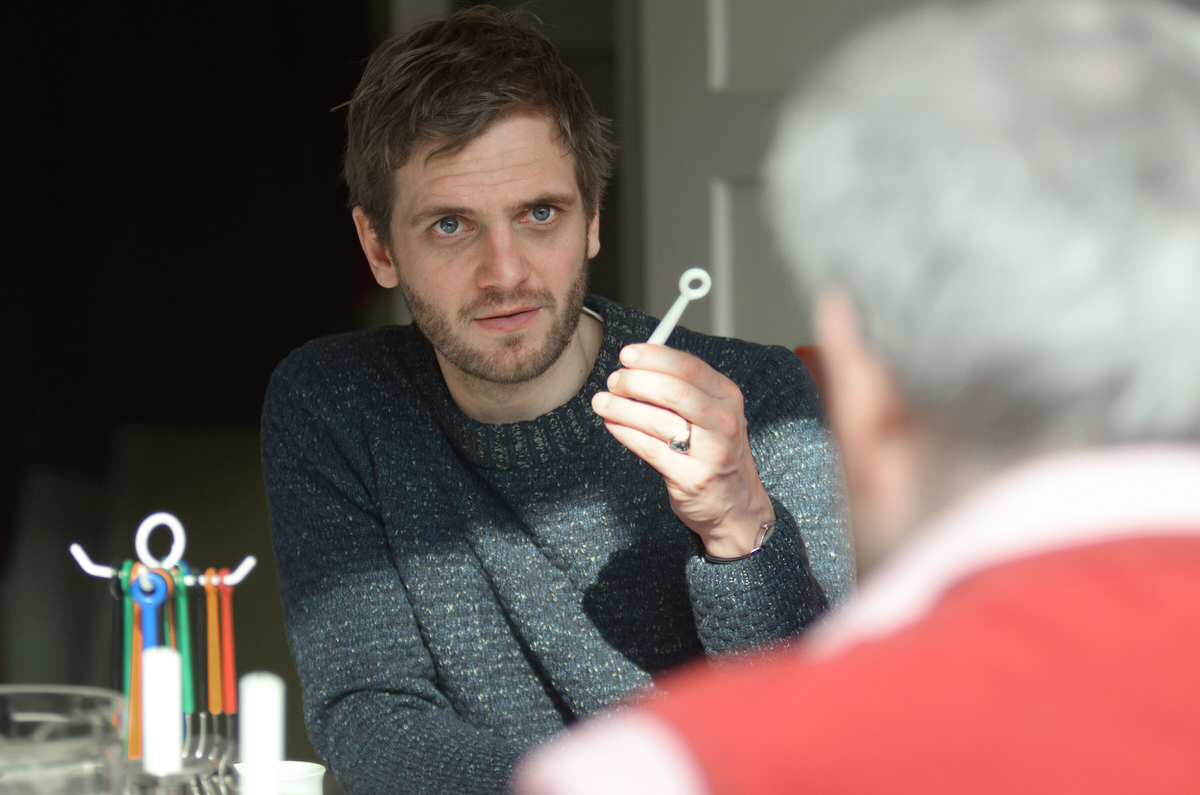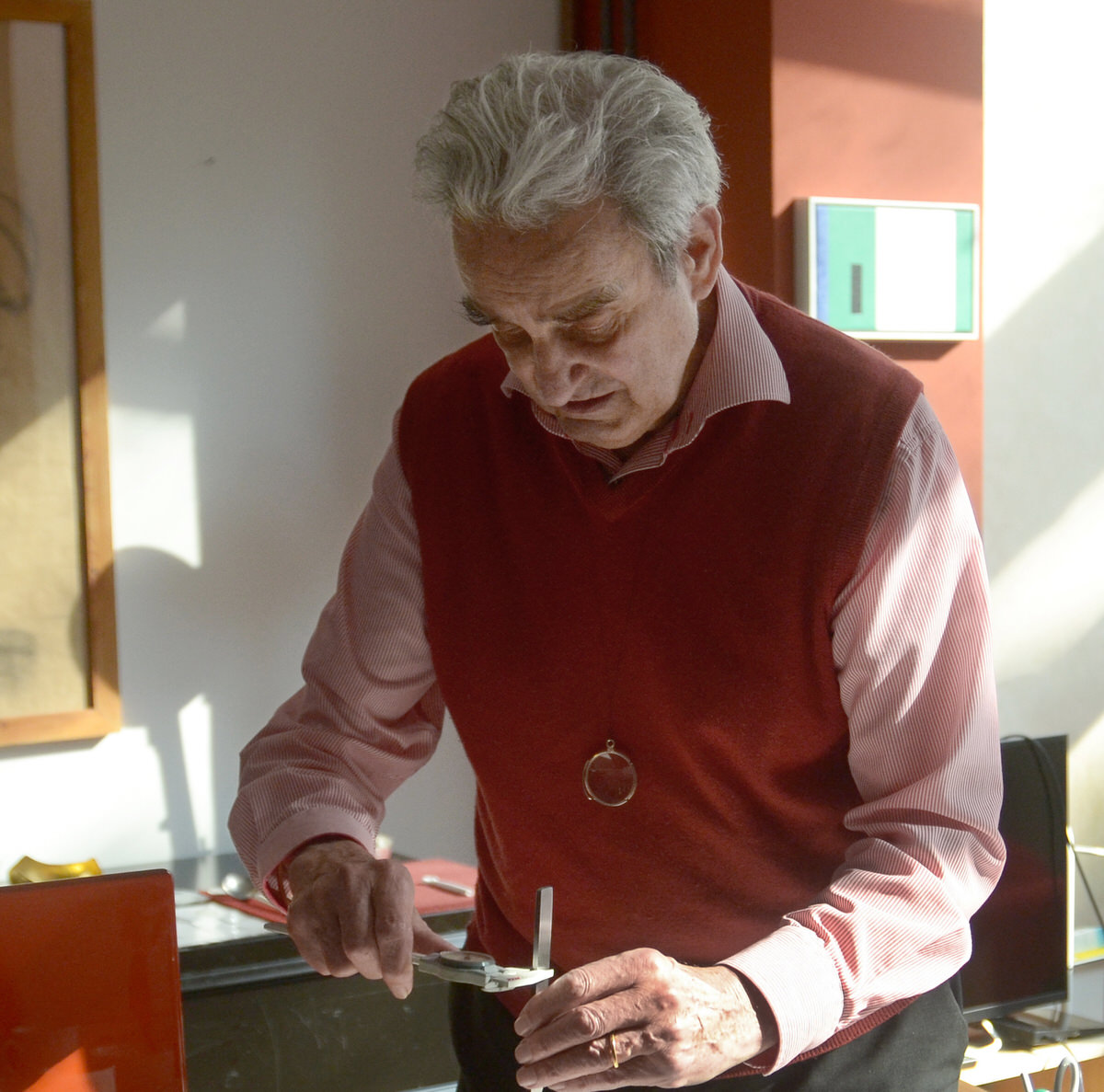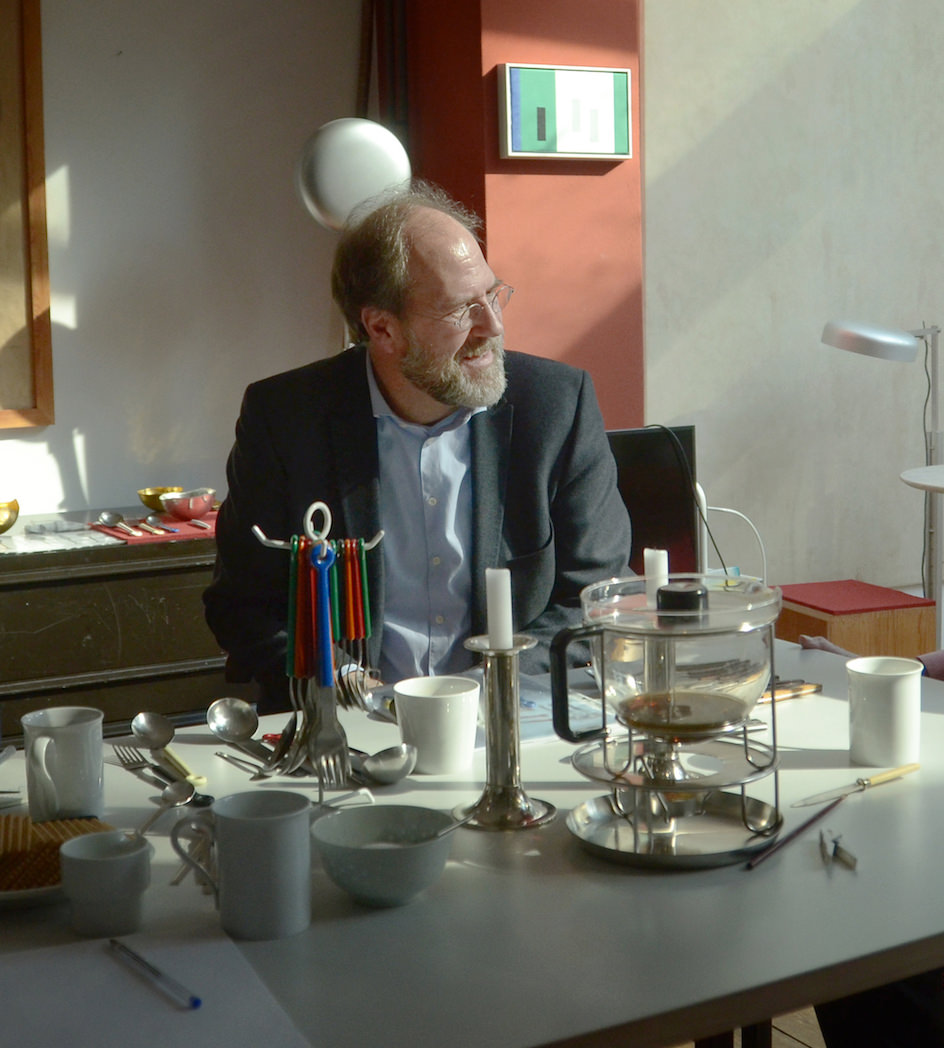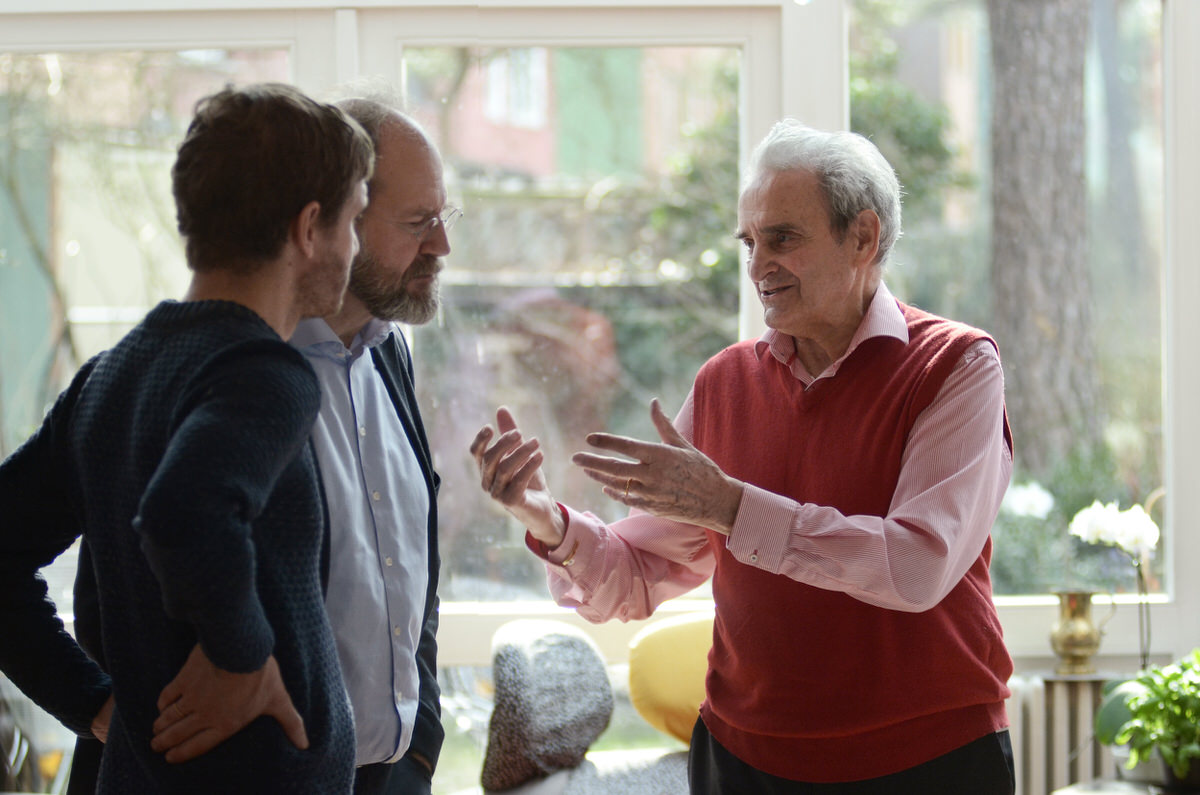 Since 1967 in the collection of the Museum of Modern Art, New York.

Mono Ring has been a bestseller for many years, and far more than 1'000'000 units of flatware were sold worldwide. The portfolio grew and grew – from teaspoons to corkscrews to coat hangers. Five years after its debut, Mono Ring design was recognized and added to the collection of the Museum of Modern Art (MoMA) in New York, a sig­nificant recognition for both the designer and the manufacturer. When dishwashers became household appliance in the 1980's, the material of the handles of Mono Ring were not suitable for the dishwasher cleaning and the handle material was switched to plastic until the year 1994 when the collection was discontinued.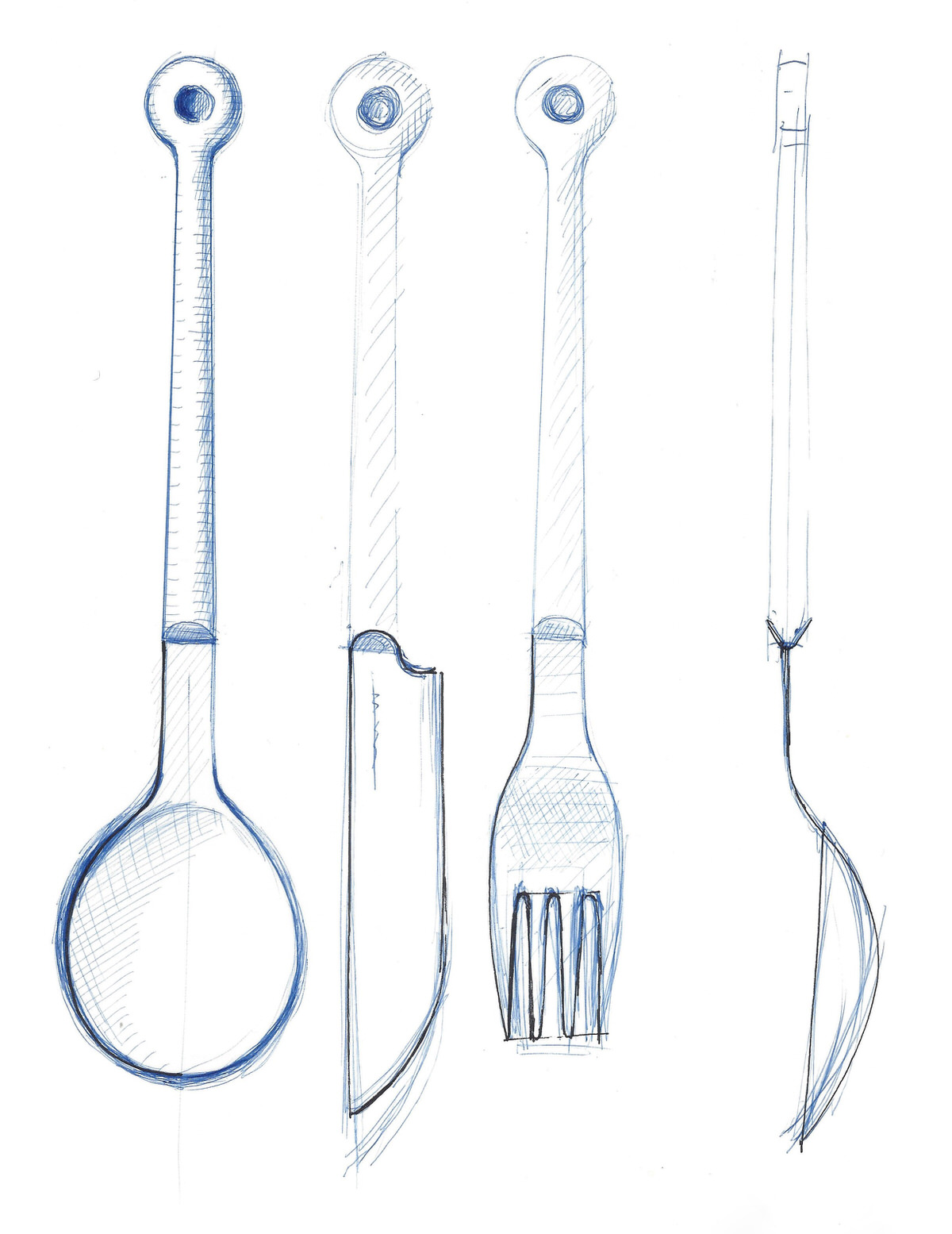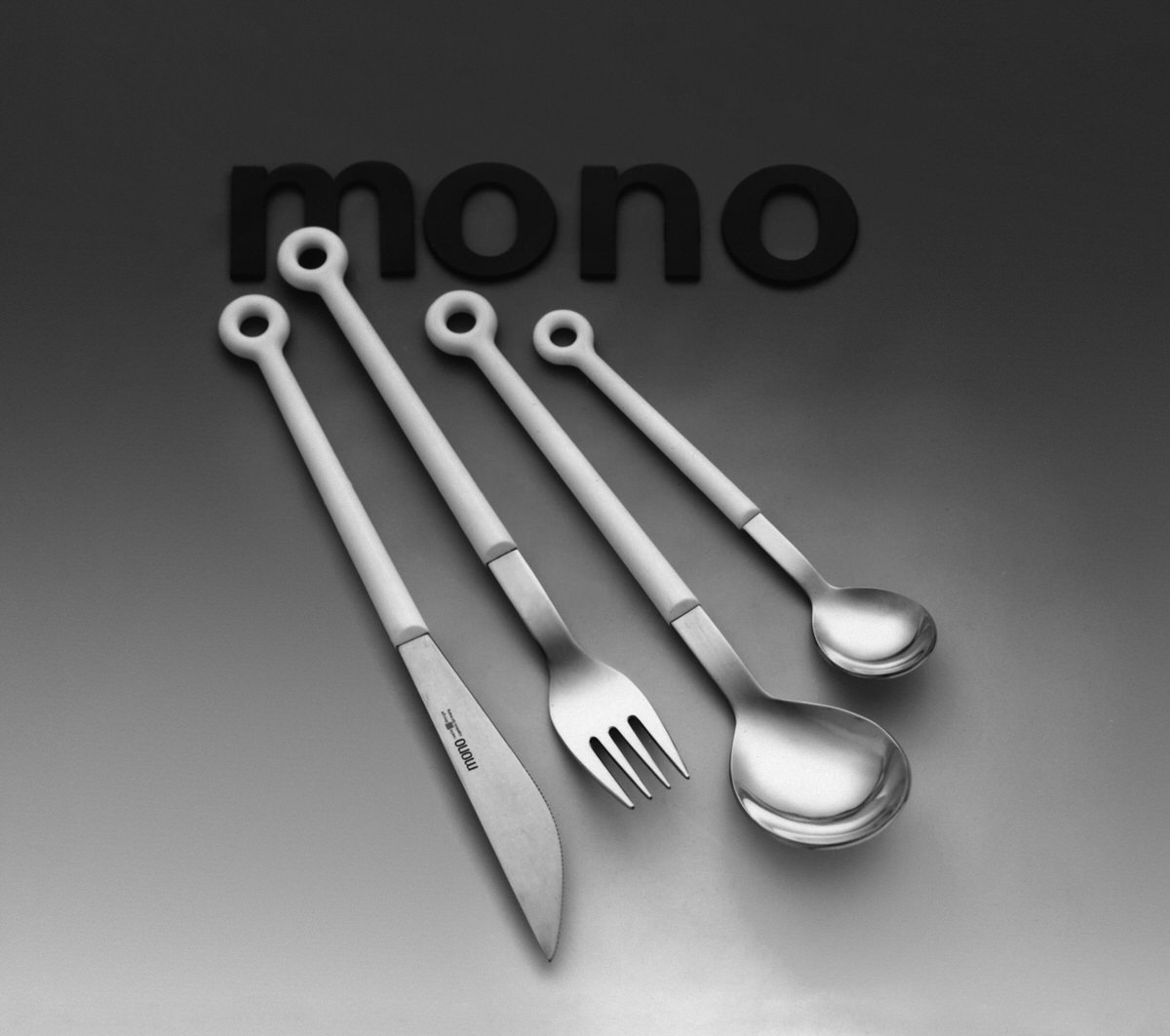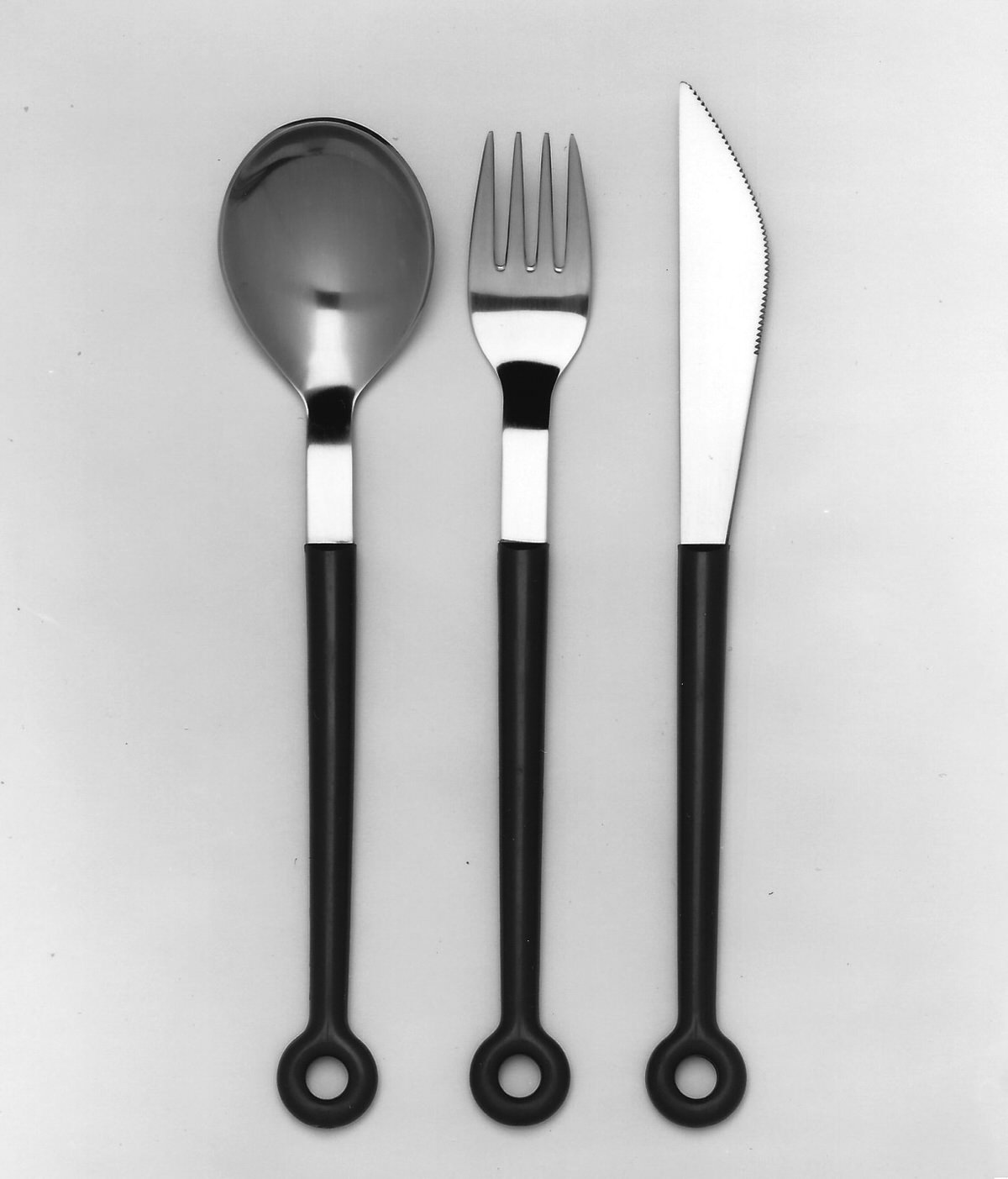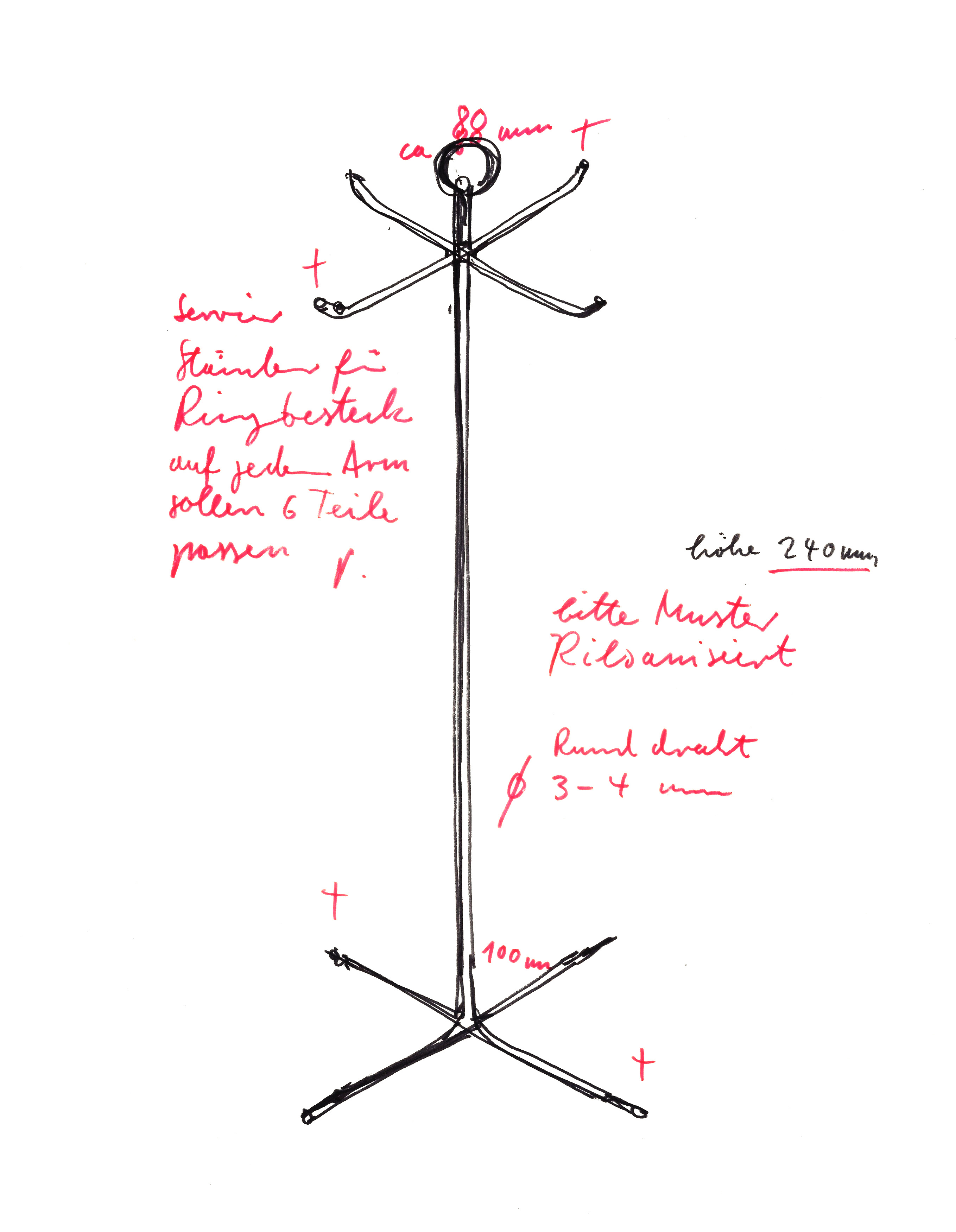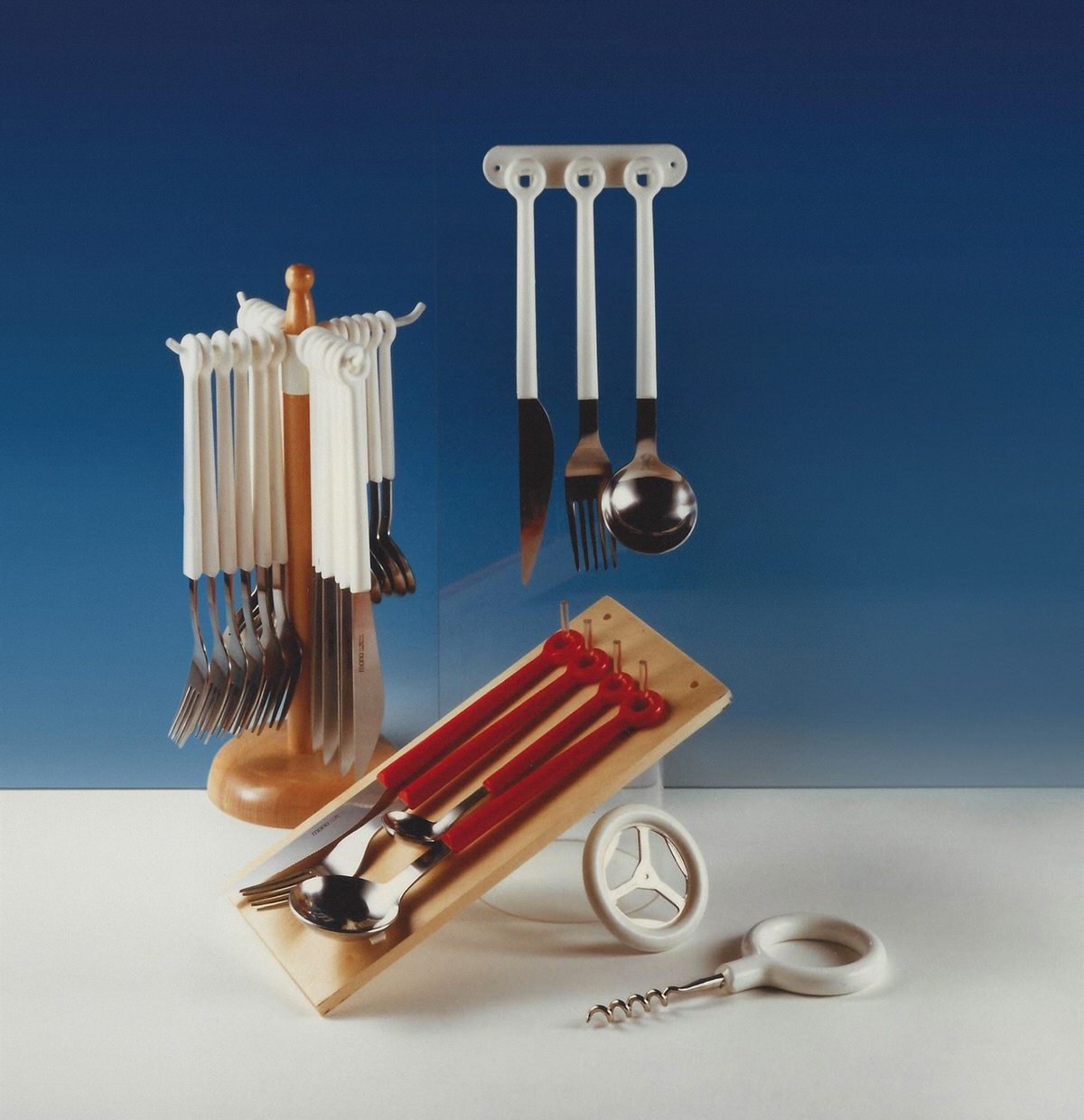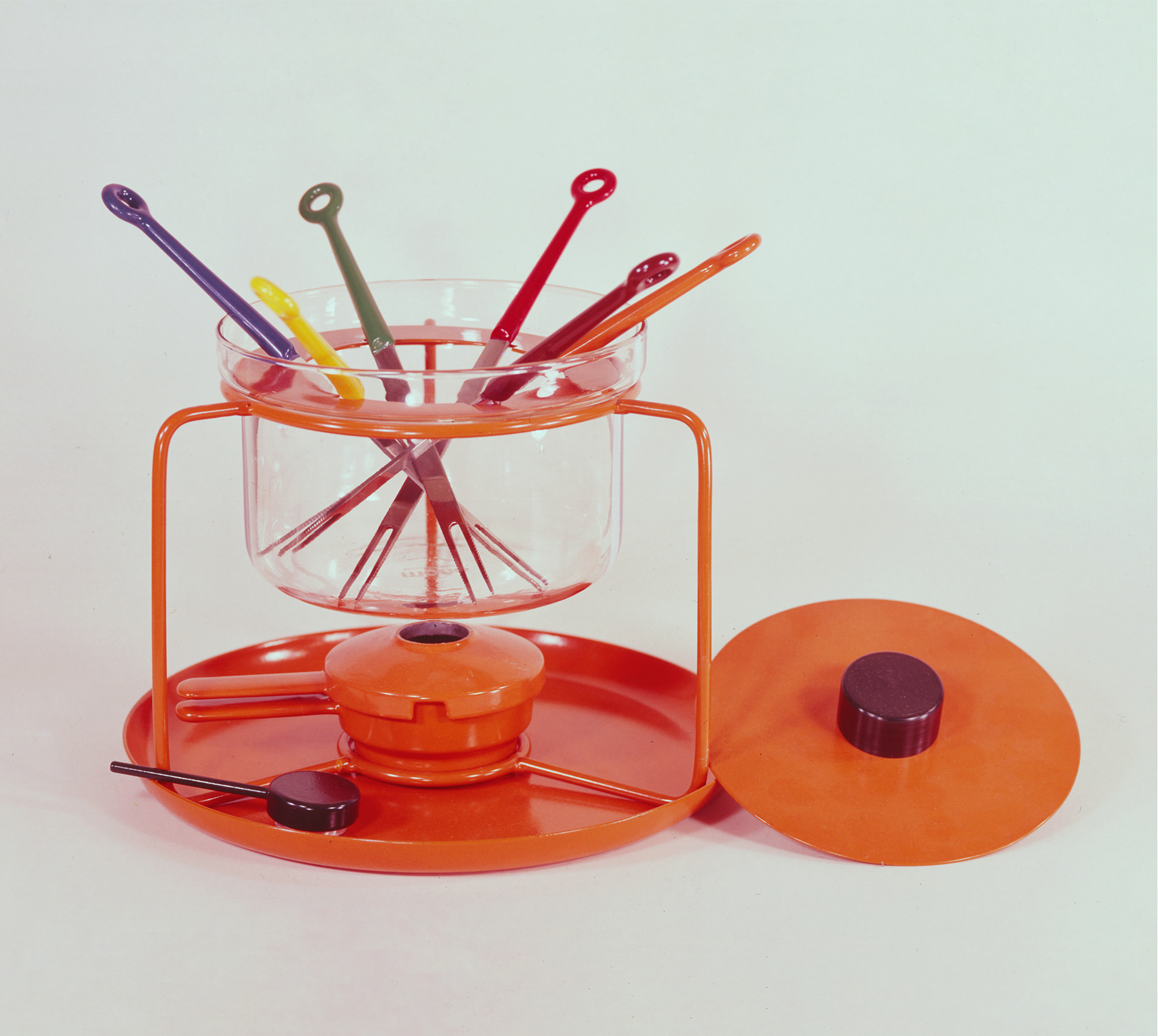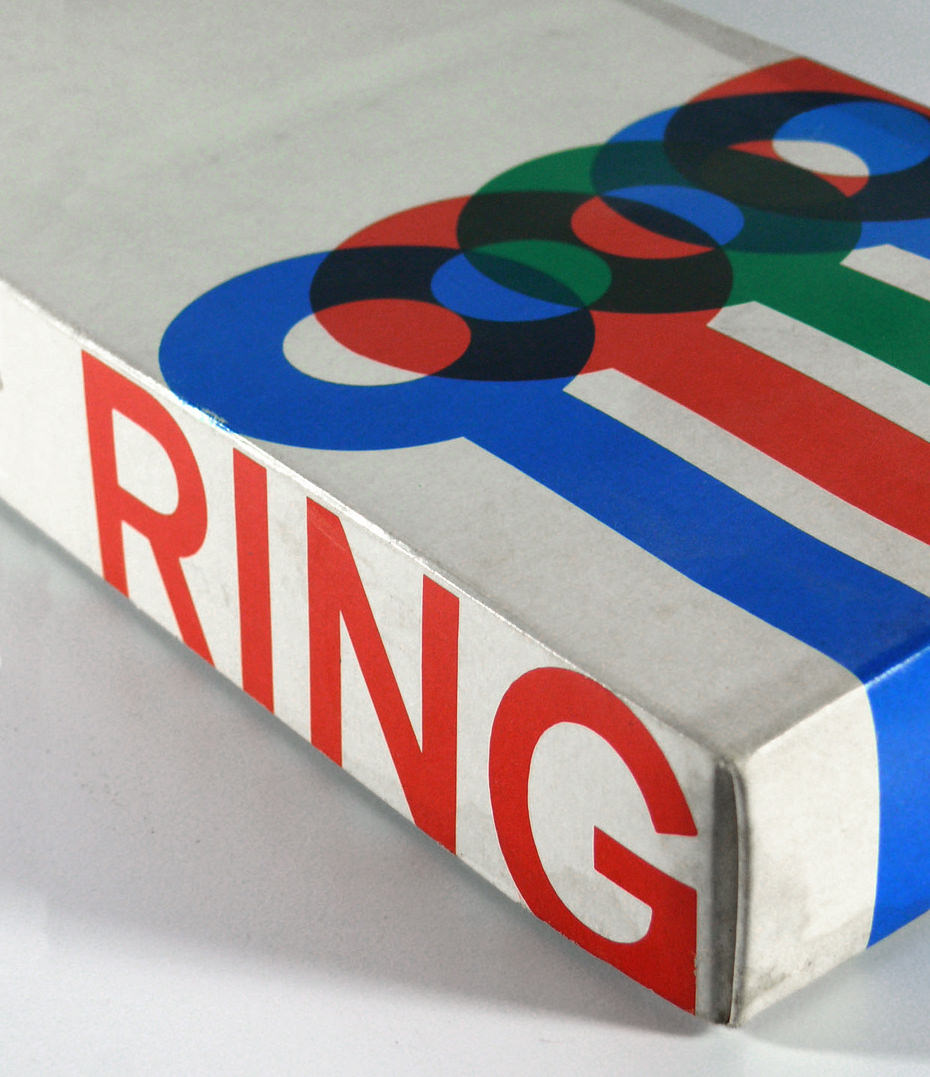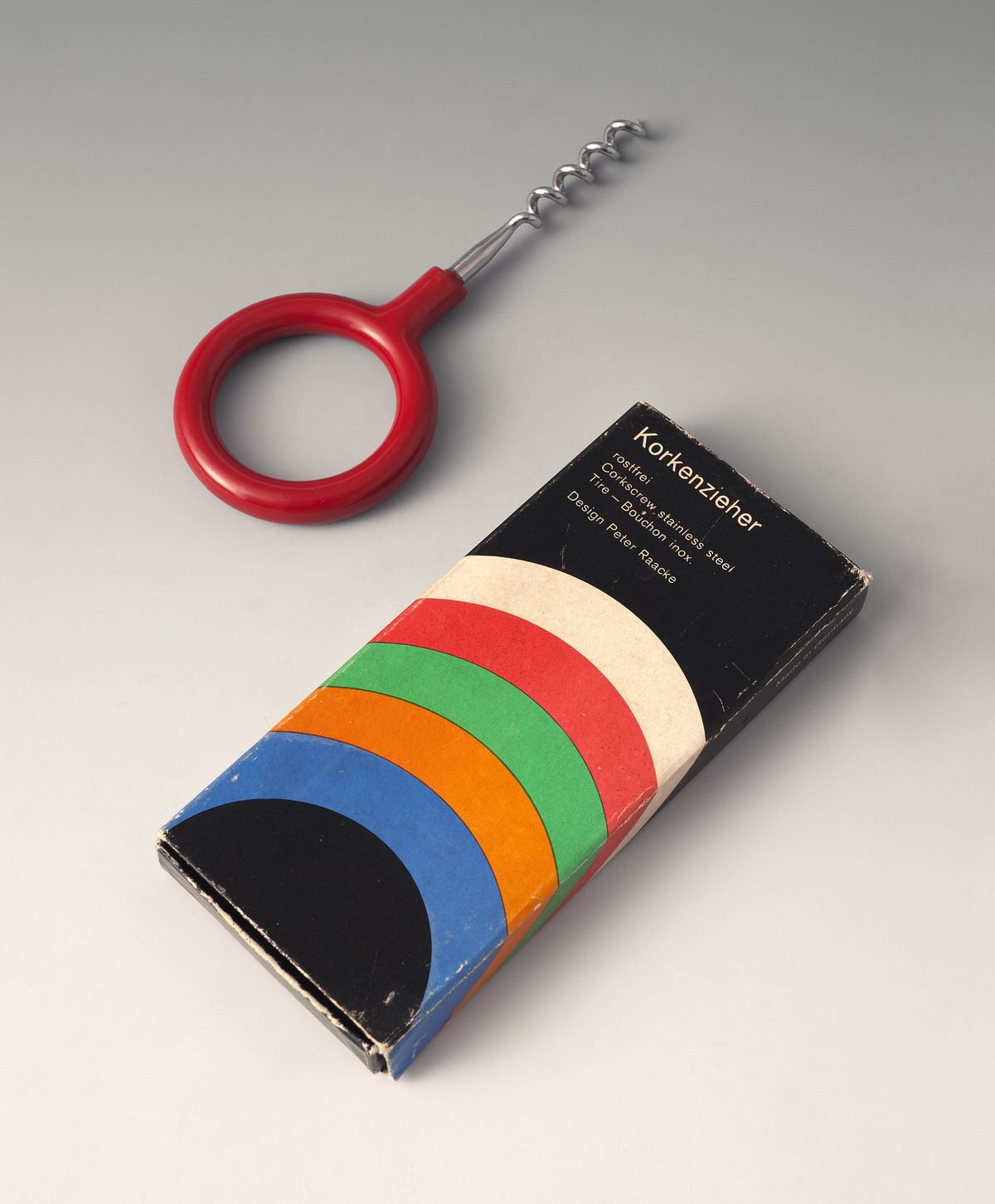 Mark Braun deals with the essentials and objects we use in everyday life in his design work. Many everyday products have legendary role models that makes the task interesting and attractive for him. He always wonders what connects us today with the things we use in our everyday life and how do they become part of our story. With these questions in mind he was also looking for a new approach for Mono Ring. Wilhelm Seibel, Mono's managing director, together with Mark Braun presented the results to Peter Raacke. After a intensive examination he gave his blessing: "You can do that!"
In 2018, a new chapter in flatware history begins for Mono Ring. Revised and refreshed in its form and available in five contemporary colors. Its handle combines latest research and high-tech material. Hanging on the rack in the middle of the table – that is the proper place for Mono Ring at home, in diners, in cafeterias, in bistros, and in restaurants. Enjoy your meal.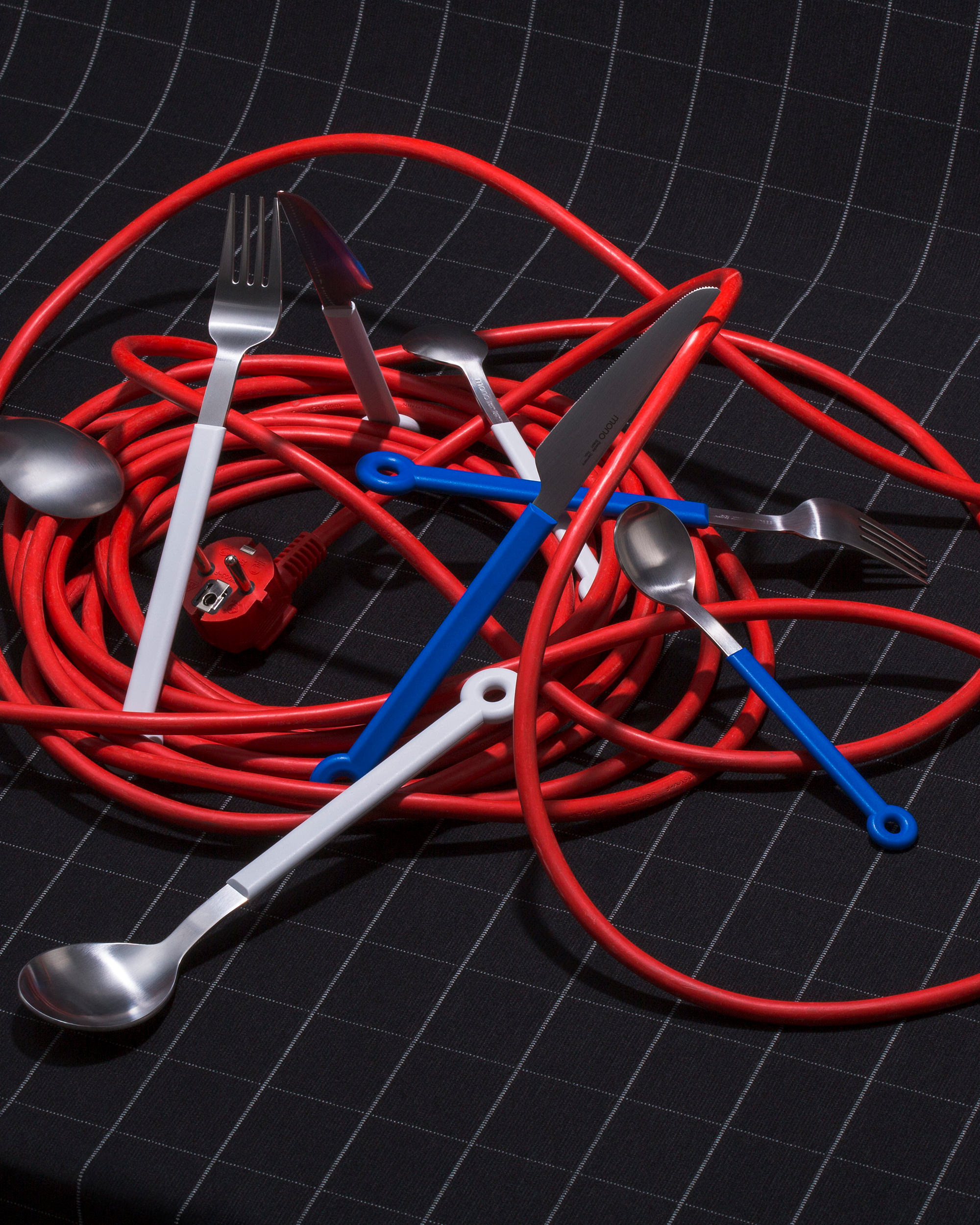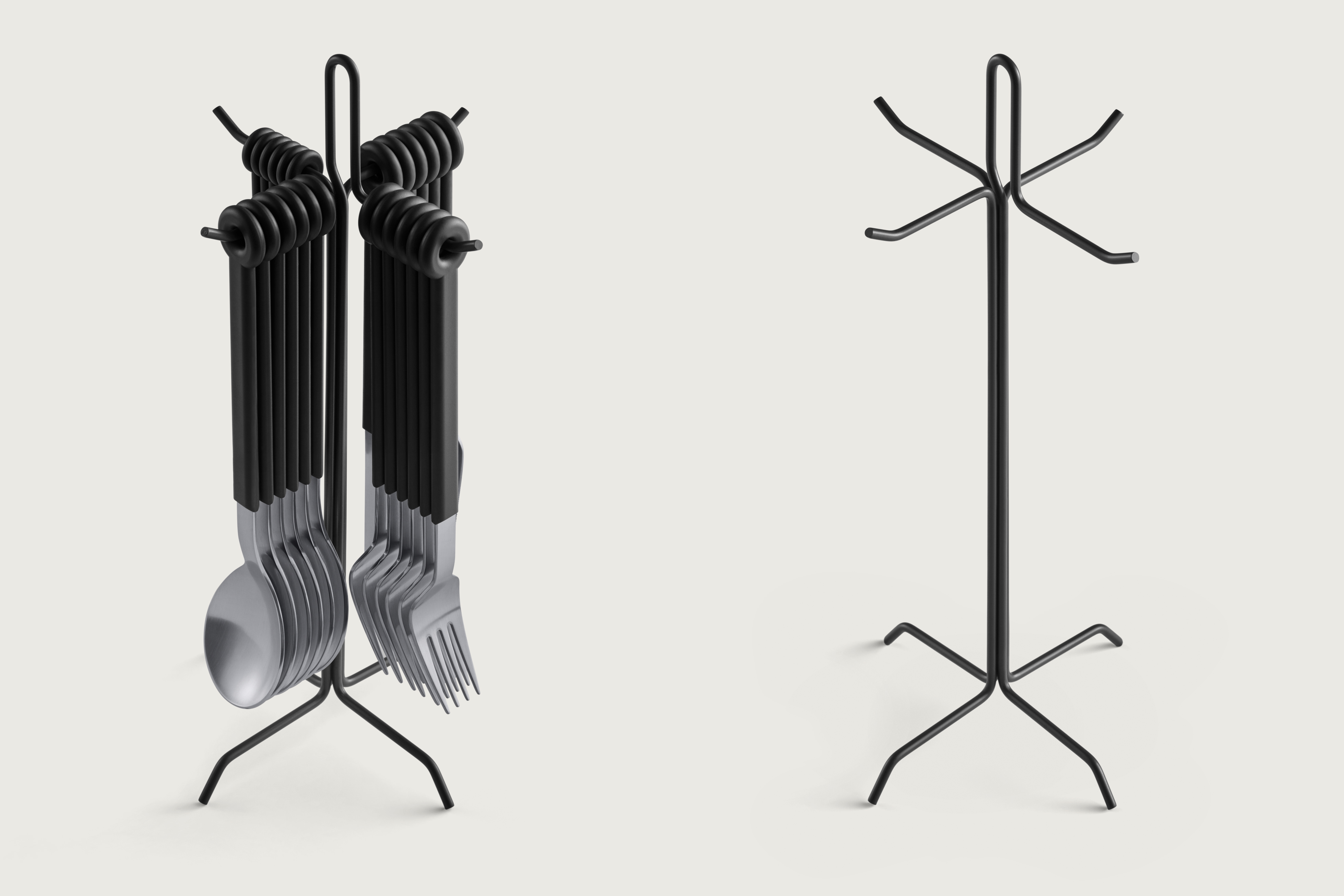 Dineus Design Award, Frankfurt 2019
Museum of Modern Art, New York