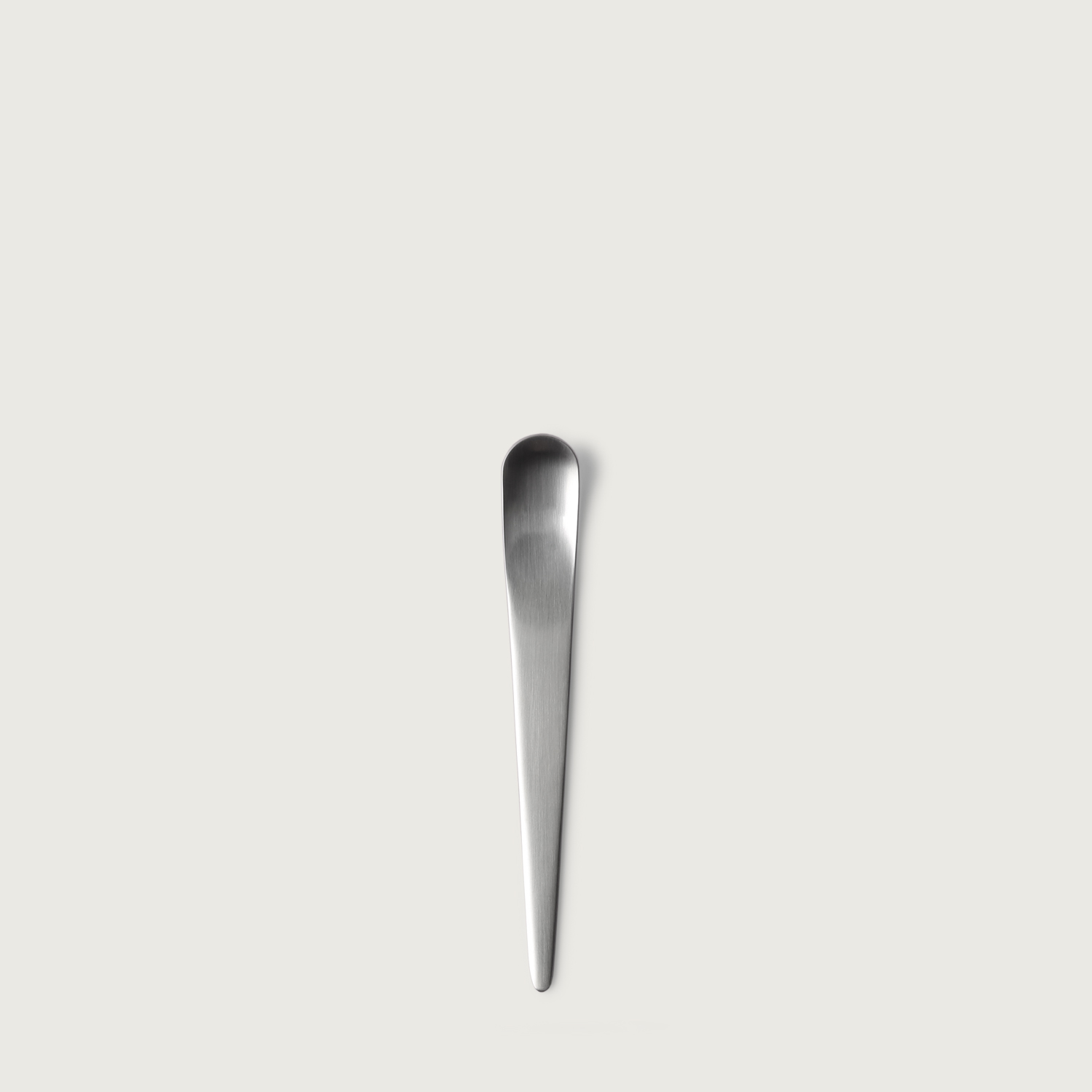 Mono Zeug teaspoon
Currently not in stock, order possible, delivery time up to 4 weeks
Notify me as soon as the item is back in stock.
---
Designer:
Michael Schneider
Material:
Stainless steel 18/10
, Matt brushed
Publishing year:
1995
Length: 15.0 cm
Product number: 9007
EAN: 4029999016812
Mono Zeug is one of the most original flatware of the present. It was developed by designer Michael Schneider and was launched on the occasion of the 100th anniversary of the family business, in 1995. The inspiration for the shapes were the tools of prehistoric man. The knife was inspired by a hand axe, the thin fork is reminiscent of early spit tools and the spoon is reminiscent of a scooping hand. Thus, Mono Zeug is not only an anniversary flatware, but also a homage to the home of the flatware manufacturer: Mettmann, the place where the Neanderthal man was found.
Mono Zeug is made of 18/10 stainless steel. The knife blade is made of hardened blade steel that ensures long cutting durability. The knife is hollow on the inside to provide a good balance. All parts are suitable for cleaning in the dishwasher. For more tips on caring for Mono flatware, click here.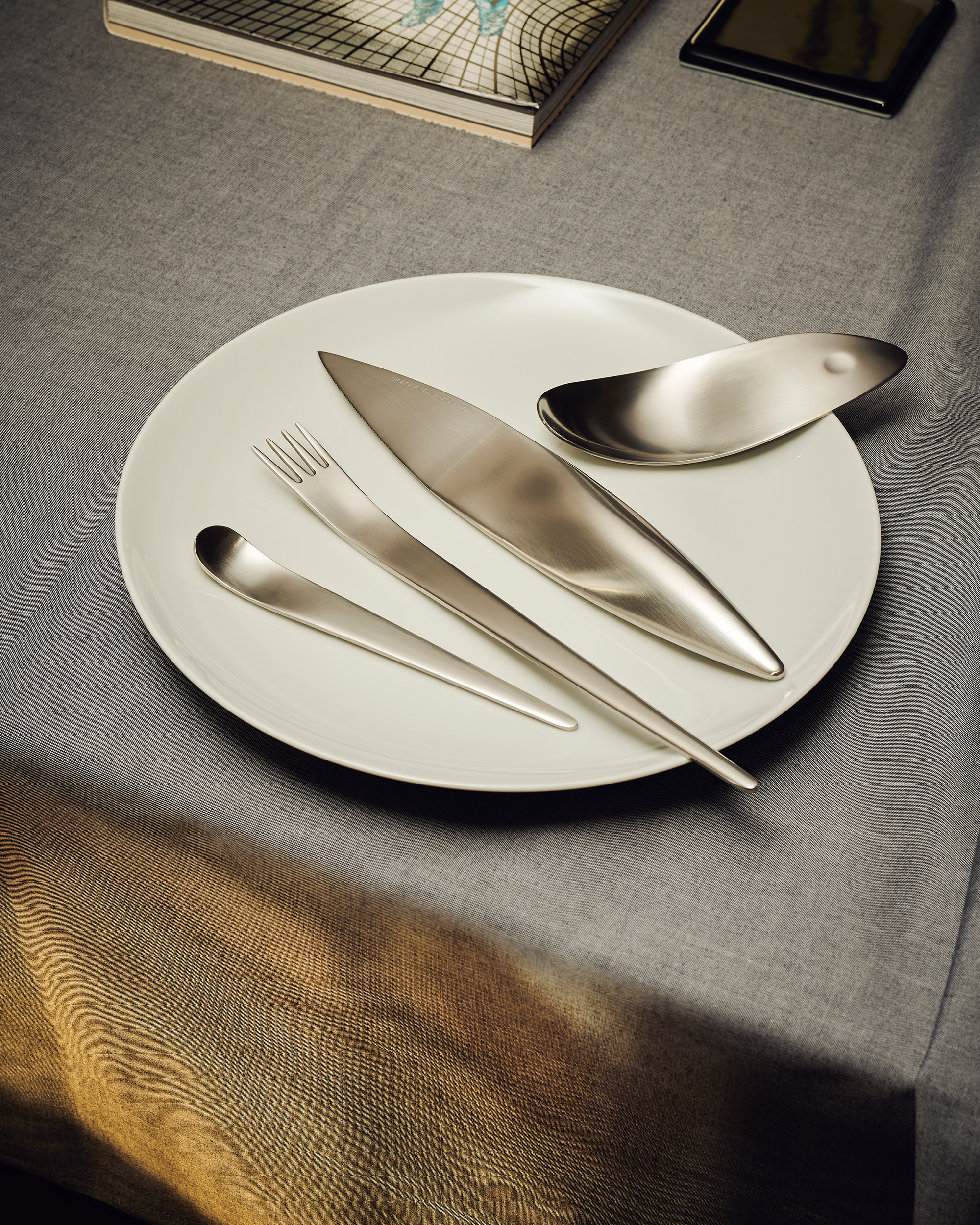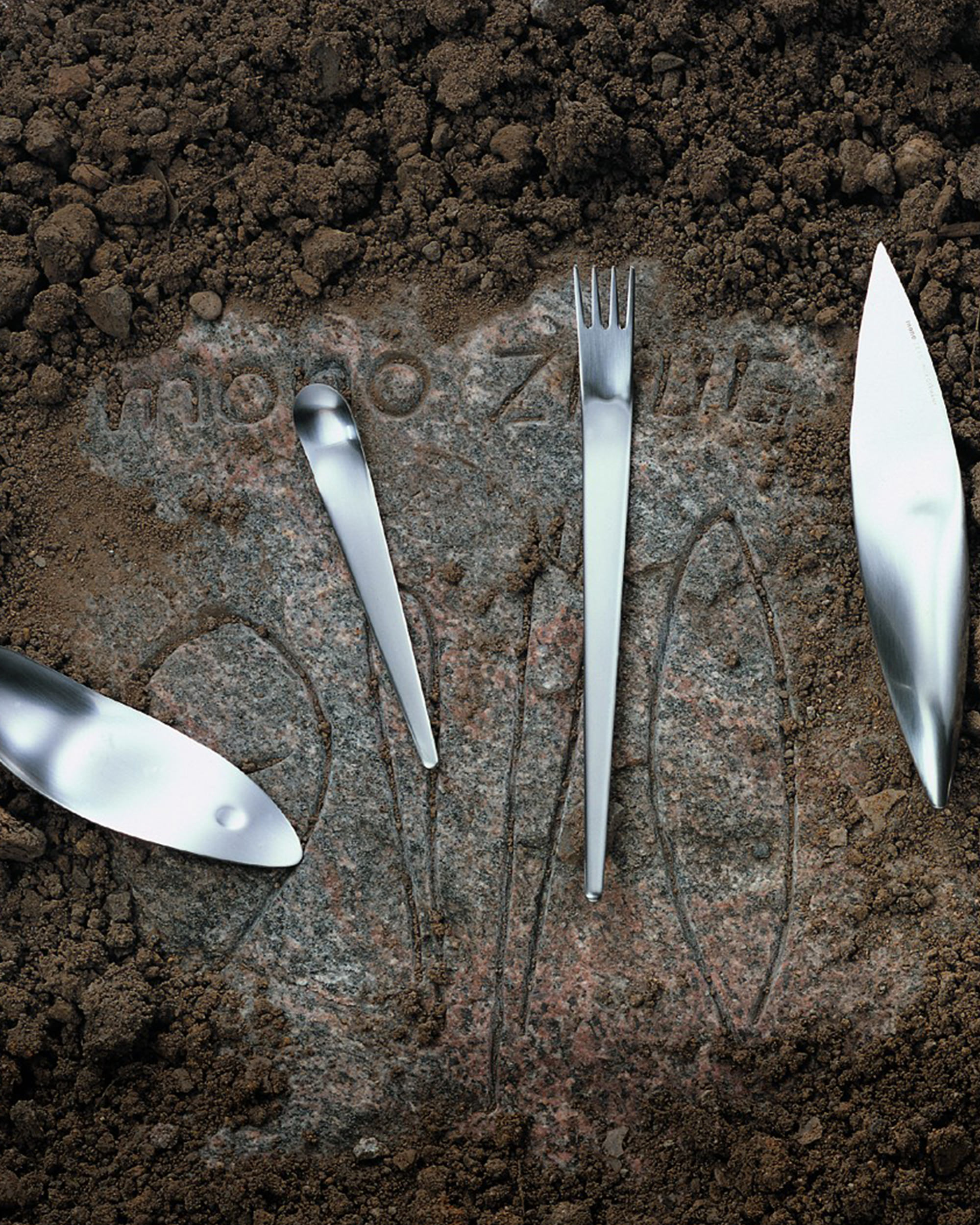 Form, Frankfurt 1995
IF Award, Hannover 1996