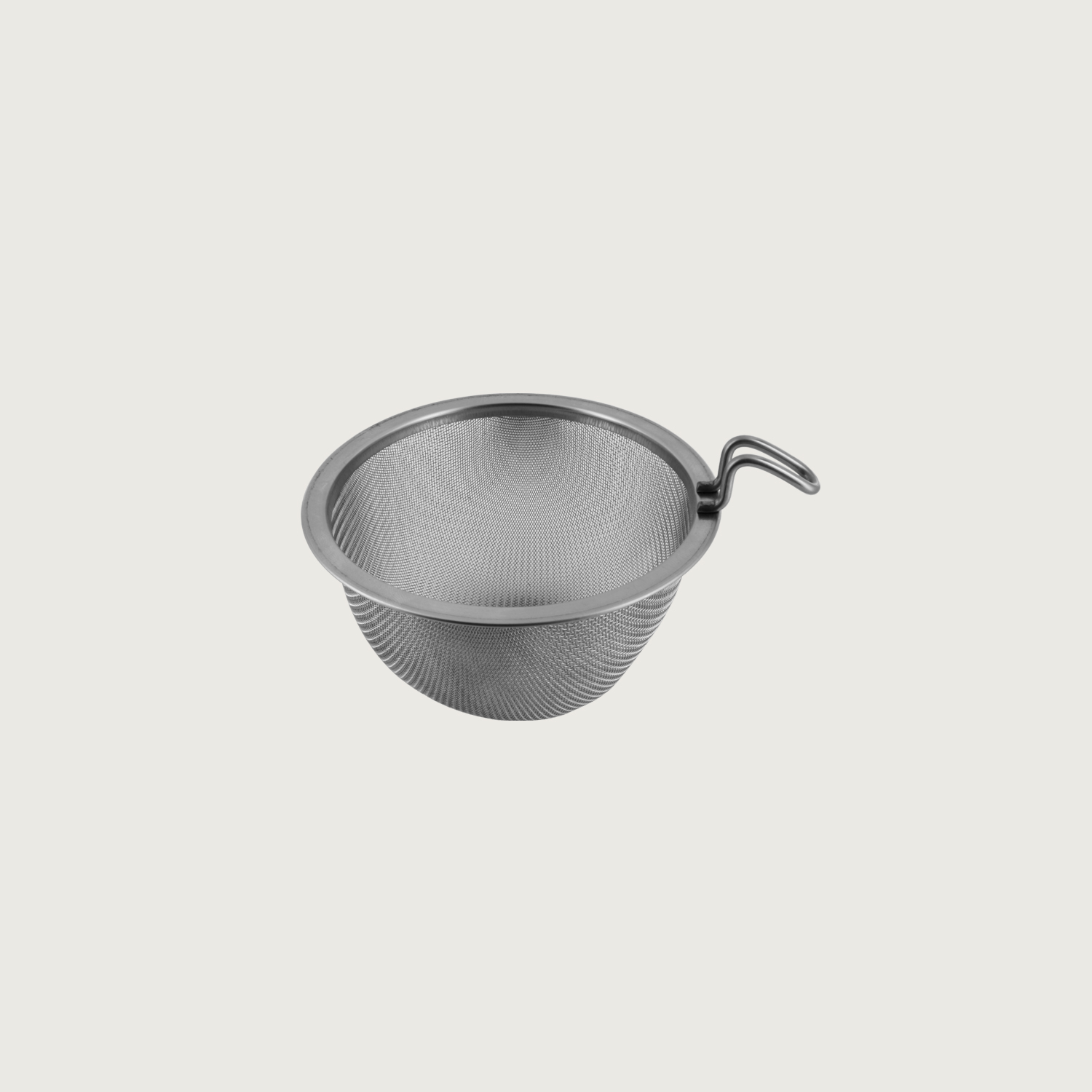 Strainer for Mono Filio 0.6 l.
Available, delivery time: 1-3 days
This is a replacement part for Mono Filio teapots with 0.6 liter capacity: Mono Filio small teapot and Mono Filio small teapot with integrated warmer.
Material:
Stainless steel 18/10
Product number: 44280
EAN: 4029999006530
The Mono Filio teapot is characterized by maximum reduction. Von Grolman's Mono Filio teapot is a further development of his Mono Classic teapot, which revolutionized tea preparation with its synthesis of form and function. Simply brilliant was the idea of making the strainer nearly as large as the teapot to give the tea leaves more room to develop their aroma. The Mono teapot was awarded as often as it was copied. It was the inventor of a functional principle, a pioneer in modern functional design language and became a design icon. From Kassel to New York, it is part of collections of modern and applied art and in daily use in thousands of households worldwide.
The strainer is made of durable, tasteless, stainless steel mesh, and the pot is made of fire-resistant borosilicate glass. The specific geometry of the glass ensures that the last bit of liquid remains in the pot with the tea crumbs it contains. All parts are suitable for cleaning in the dishwasher.
The Mono Filio teapot is available in versions with separate and integrated teapot warmer and in two sizes each with 1.5 and 0.6 liters volume. Complementary items such as teapot warmer, cups and sugar/cream service complete the tea enjoyment. All individual parts of the Mono teapots can be reordered as spare parts.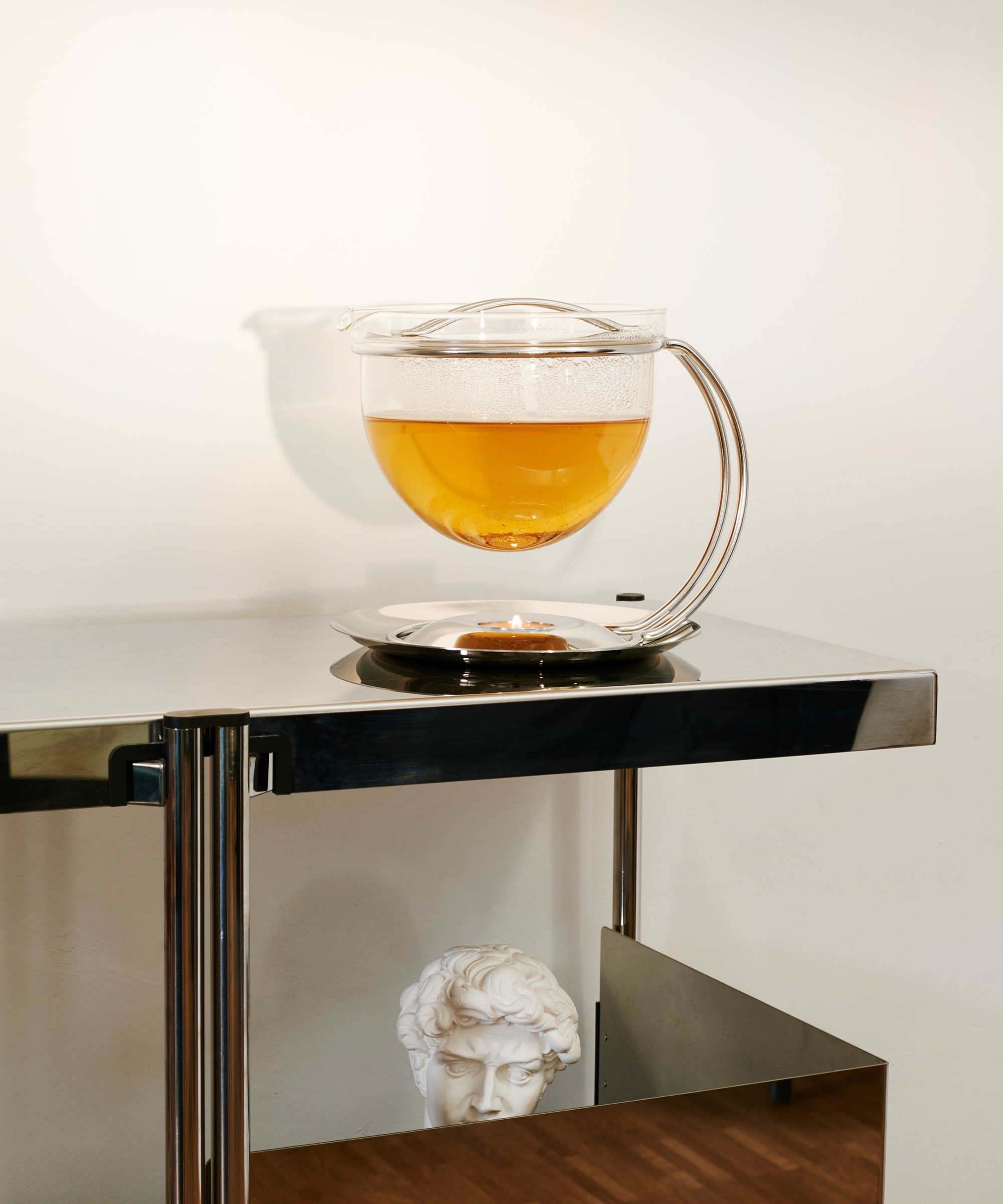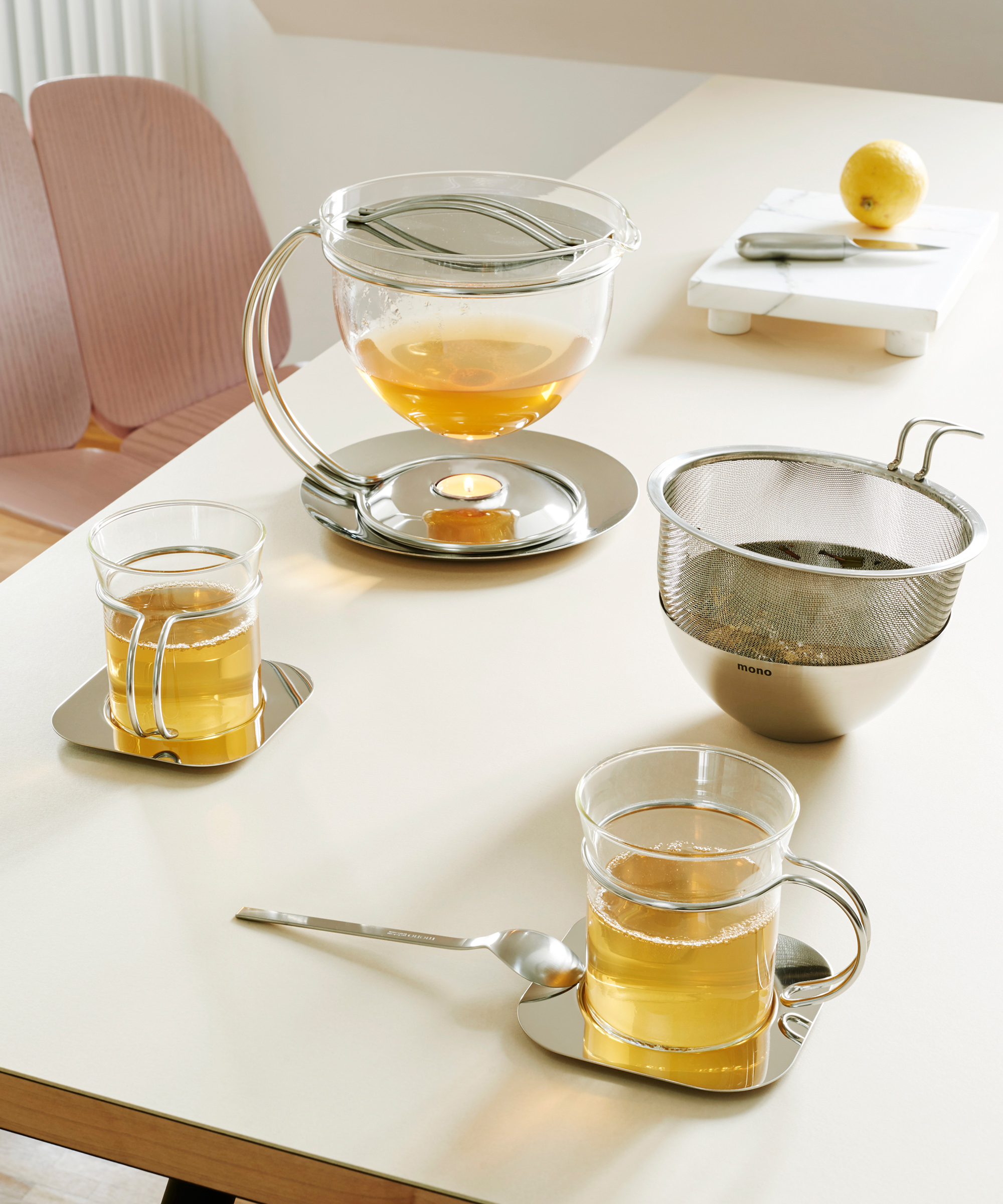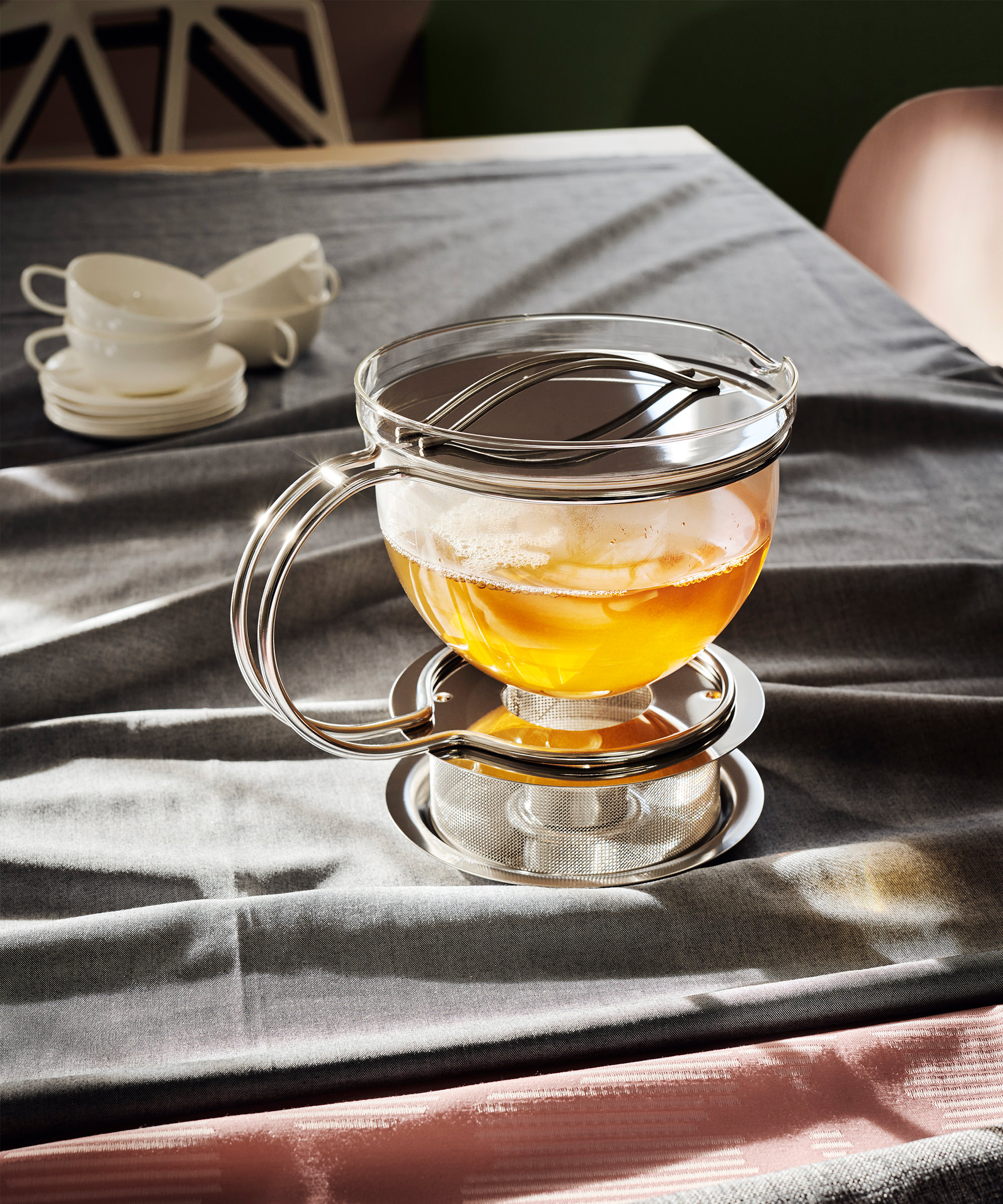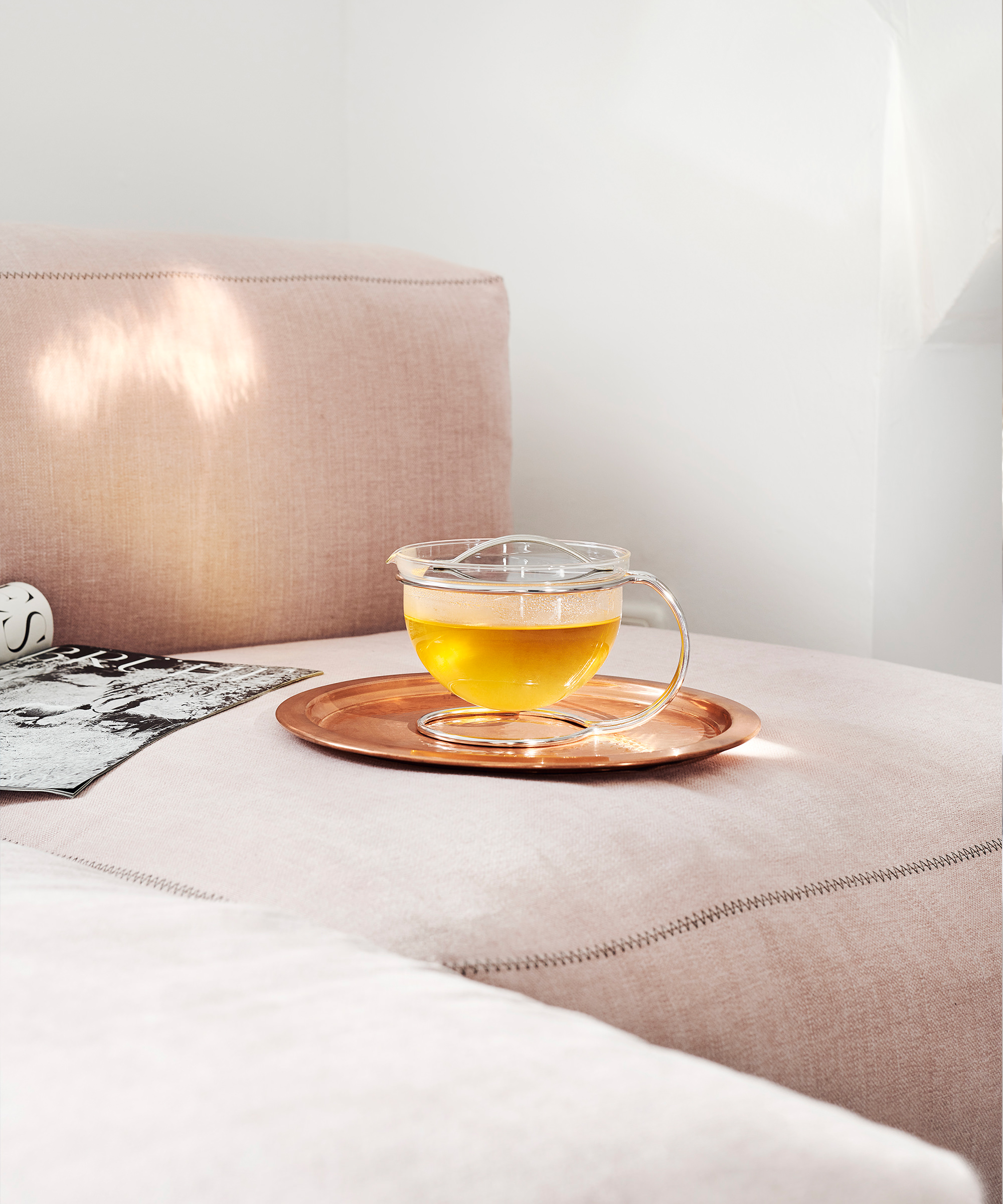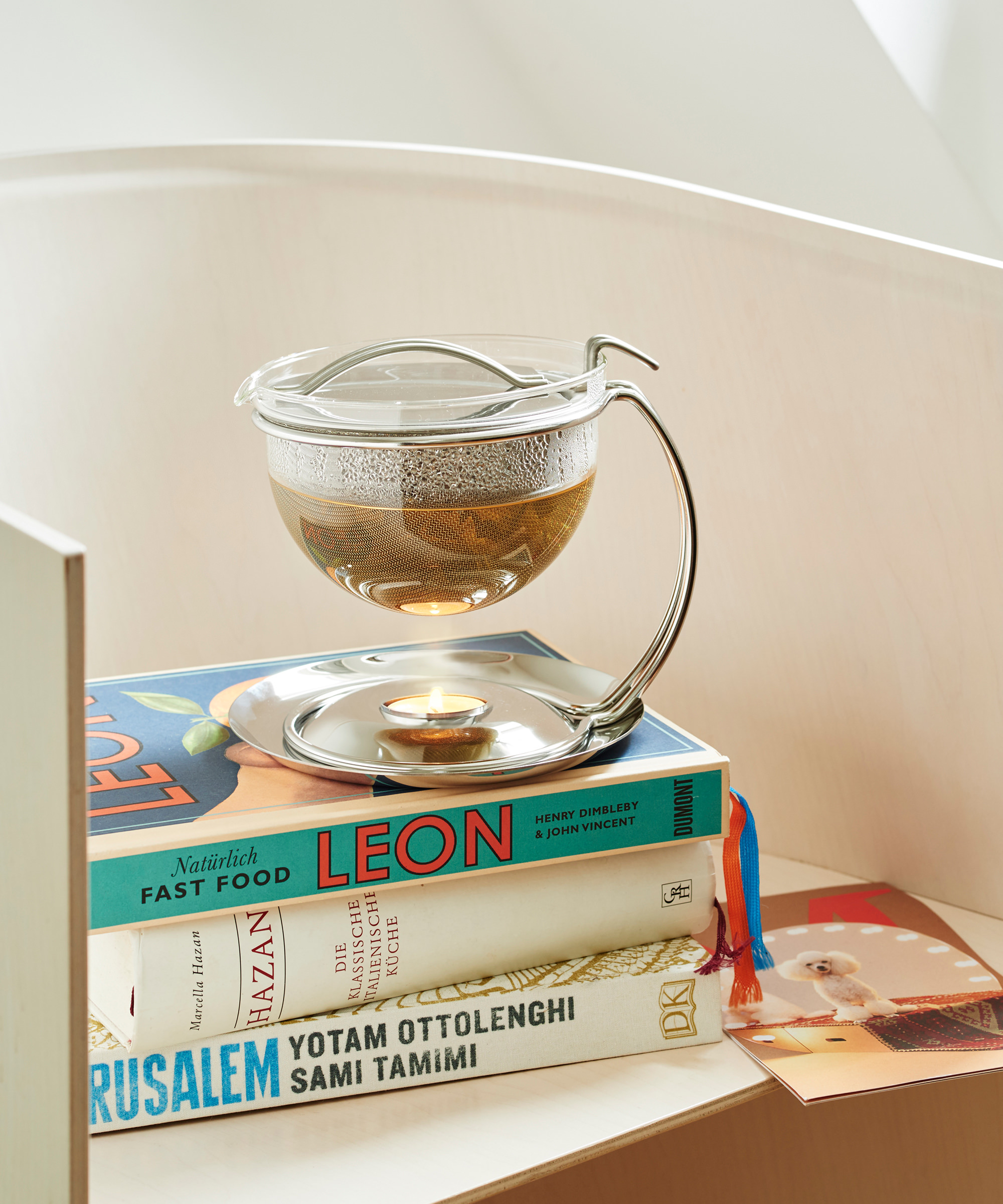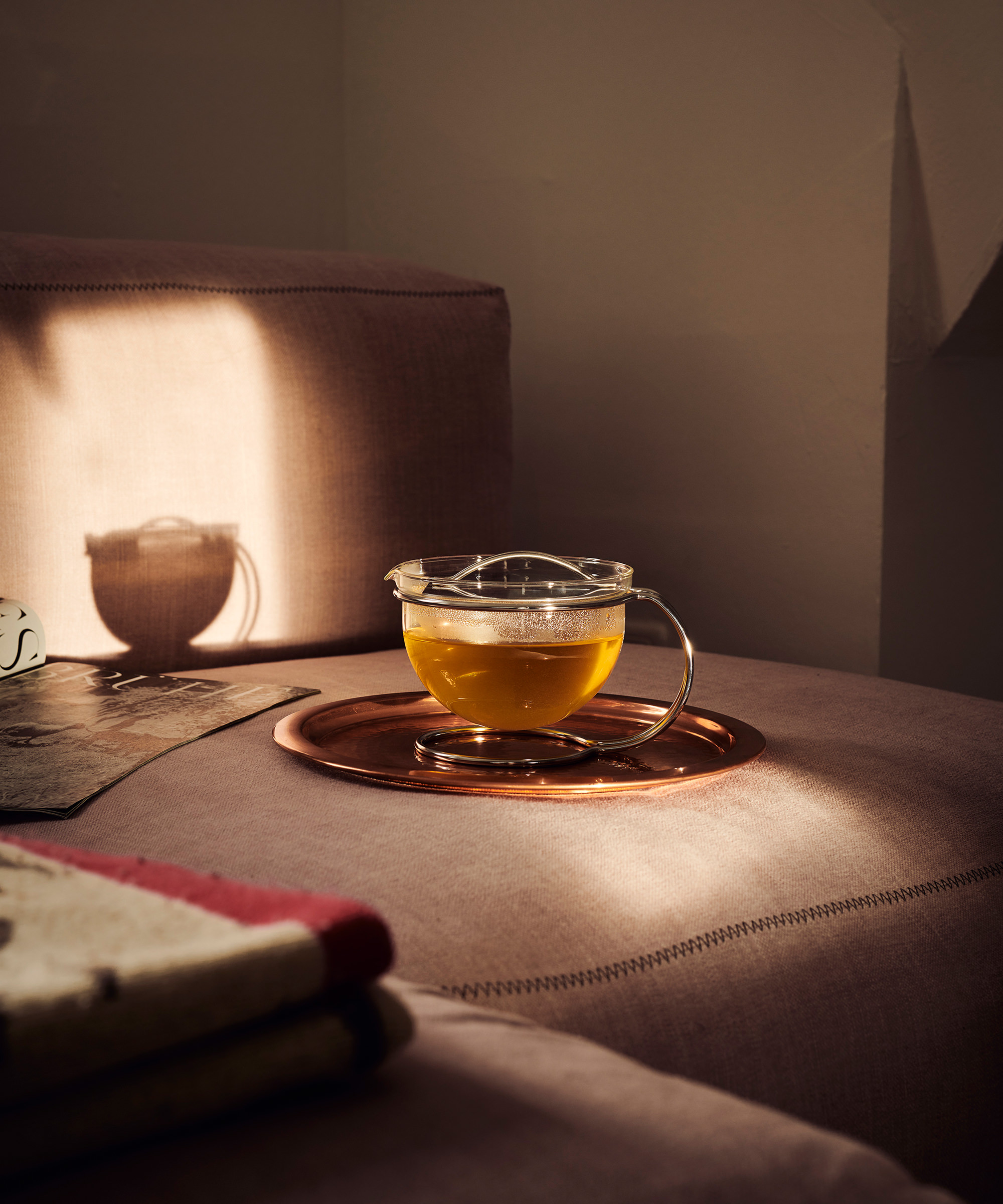 When selecting suppliers, we focus primarily on regionality in order to keep emissions from our supply chain as low as possible. For the Mono teapot, we work with experienced specialists who help us produce our timelessly beautiful classic in the best quality for many years of daily use. The heat-resistant borosilicate glass comes from Mainz, the durable, tasteless stainless steel strainer is woven in Münsterland, and the frame is bent from stainless steel in Bavaria.
IF Award, Hannover 1993
ADEX Platinum Award, USA 2010
Iconic Interior Award, Frankfurt 2016