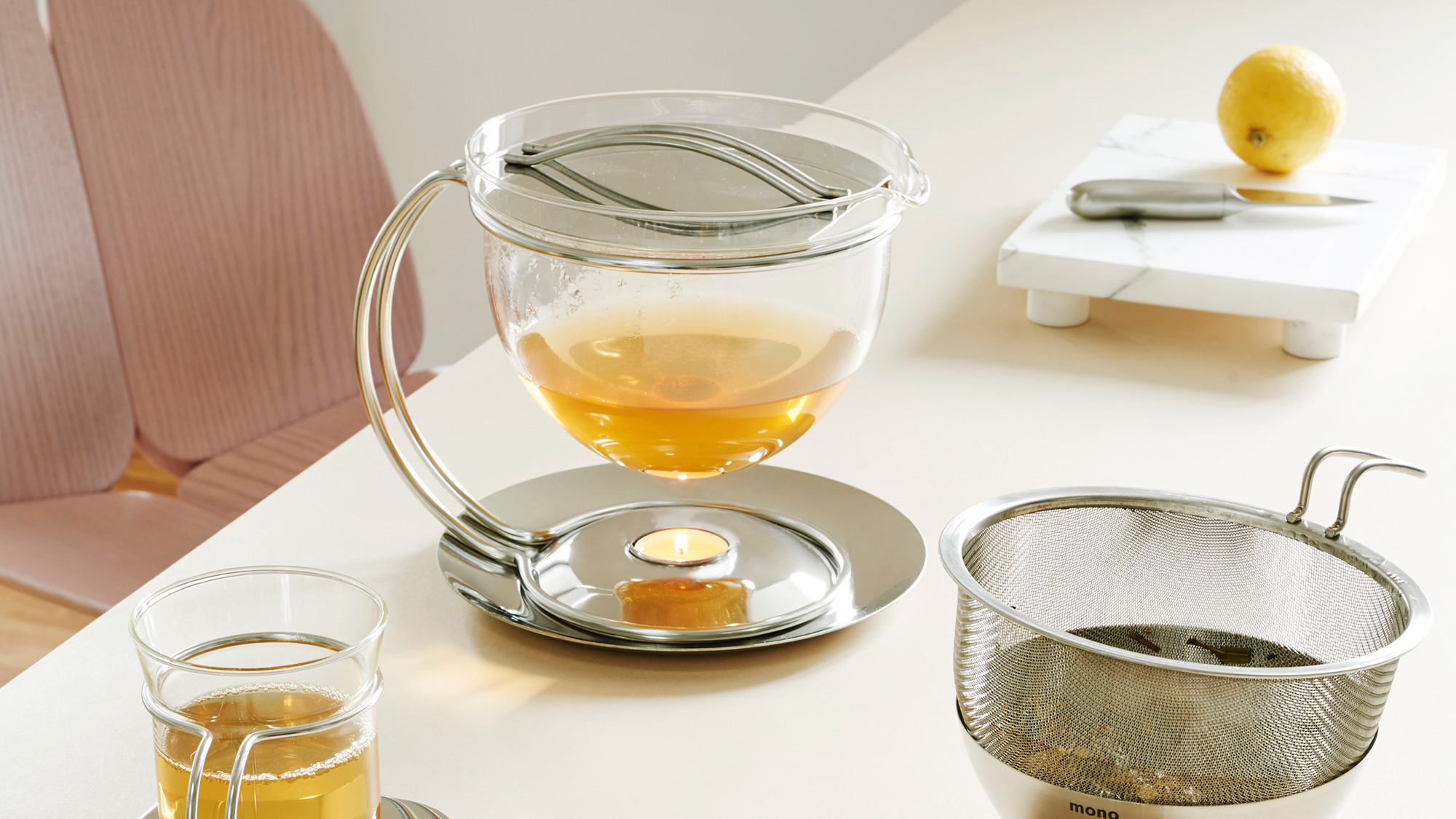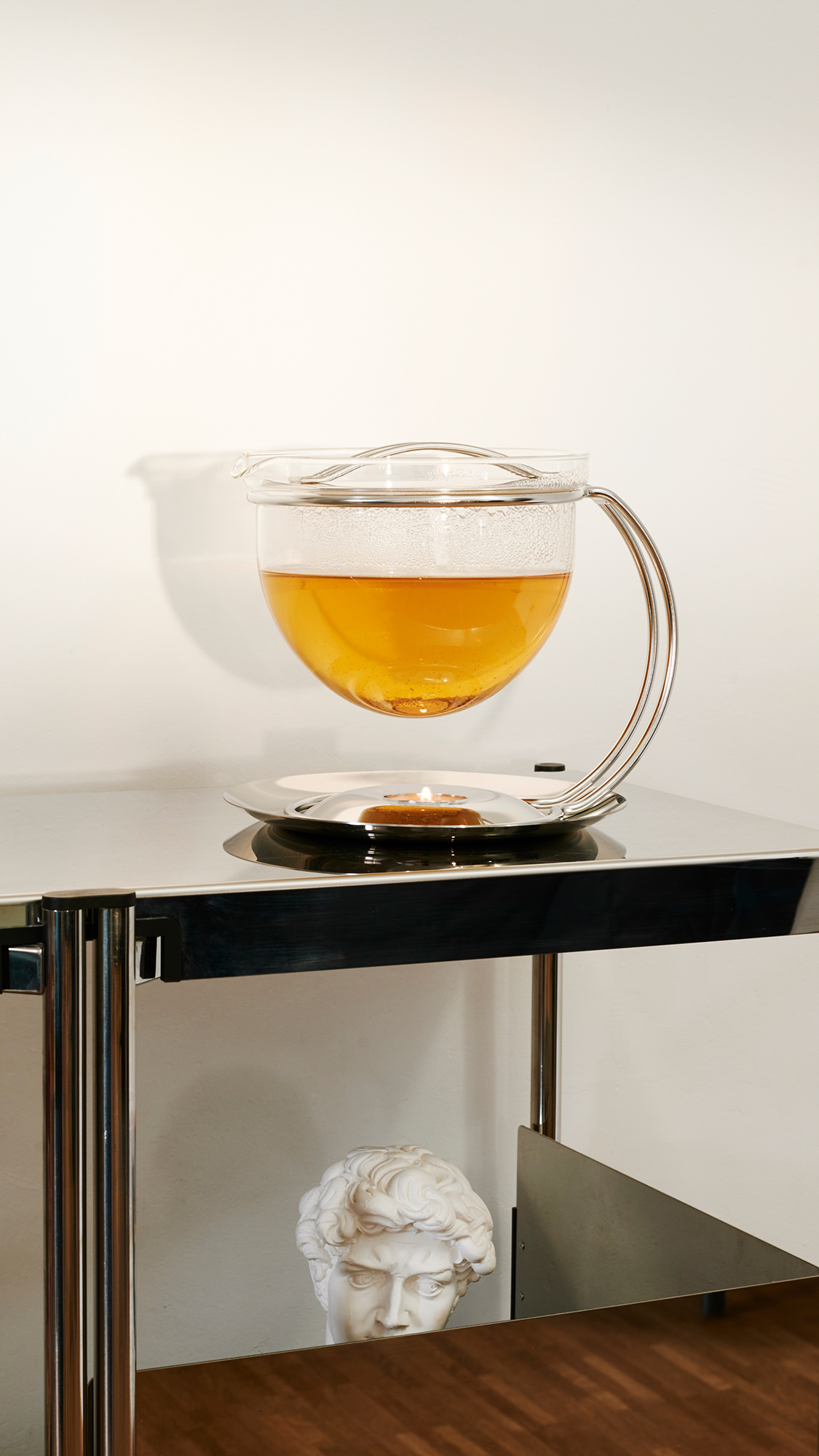 How a teapot tea-volutionized


In 1983, Mono revolutionized the design of teapots and the principle of making tea with Tassilo von Grolman's design. Simply ingenious was the idea of making the strainer almost as large as the pot to give the tea leaves more room to develop their aroma. Tea lovers and design fans cheered together about the successful synthesis of form and function. Since then, the icon has been awarded as often as copied.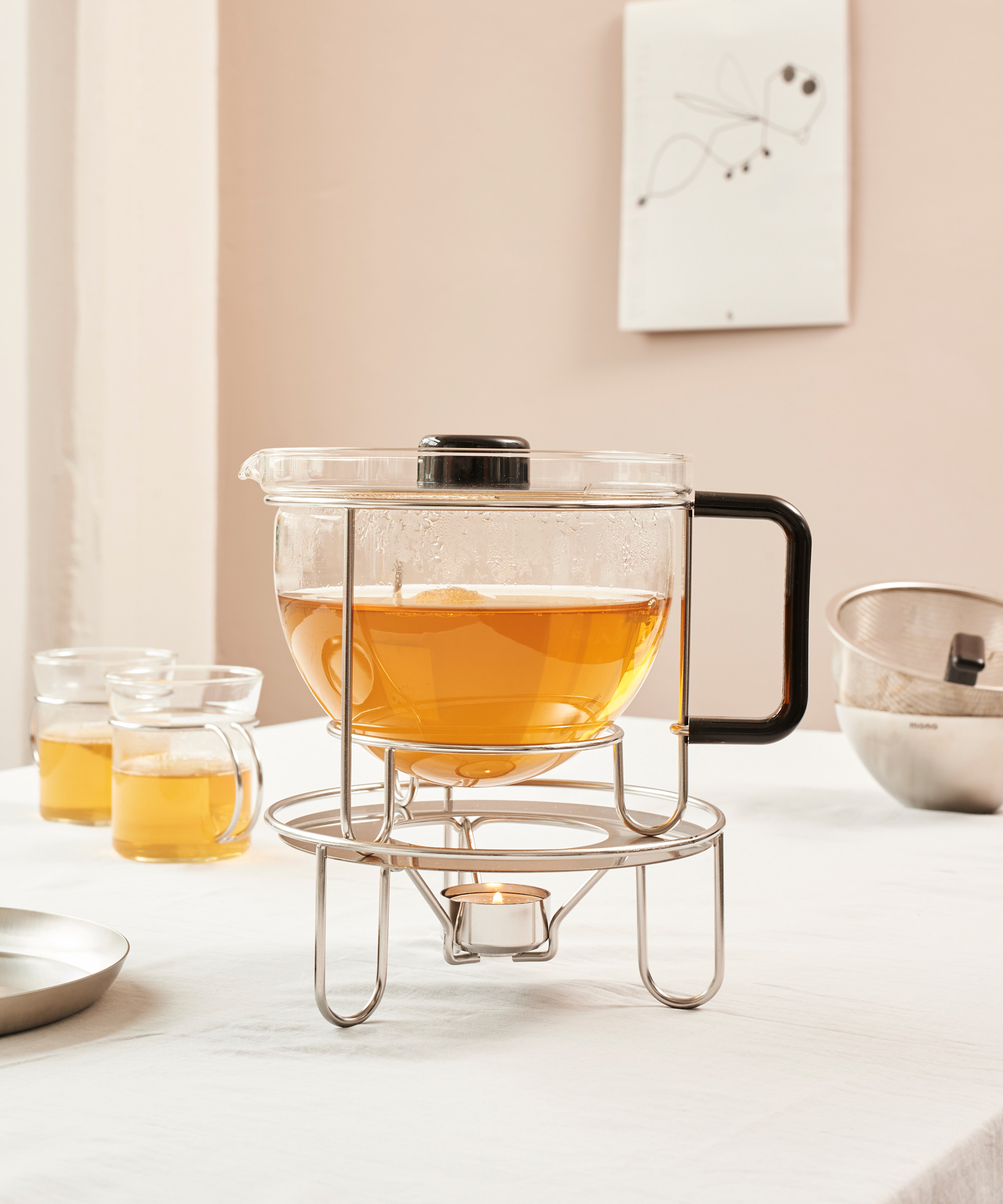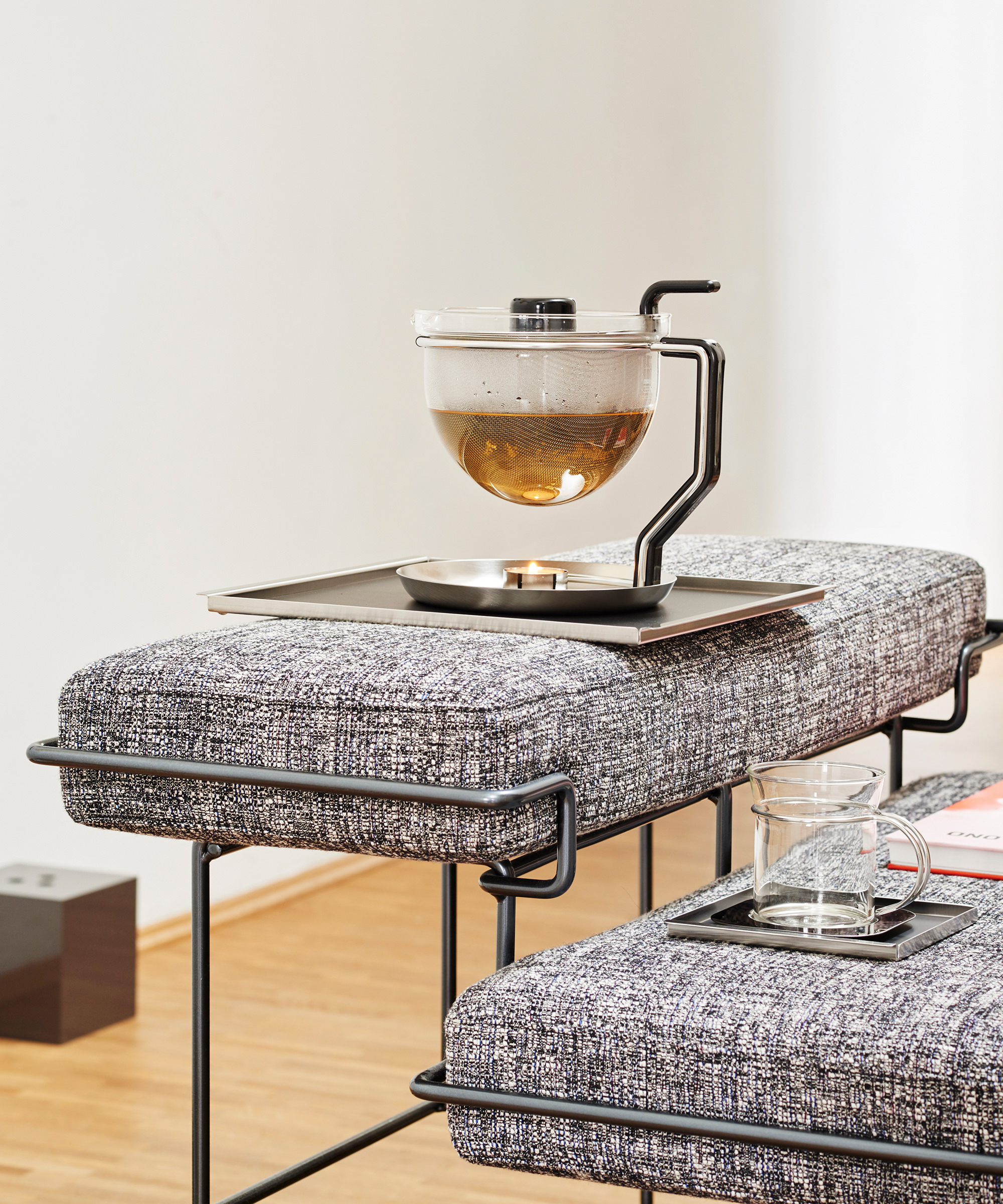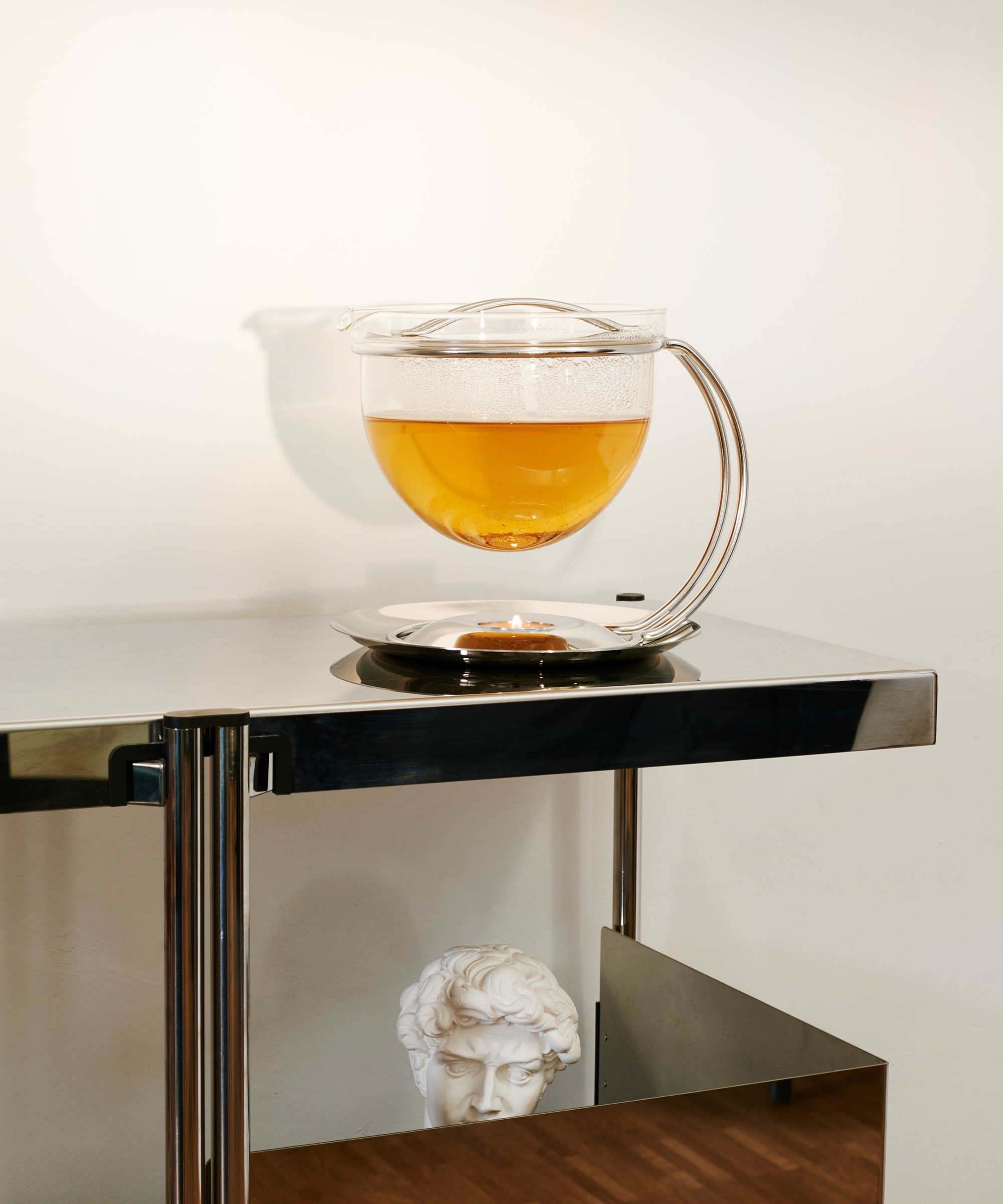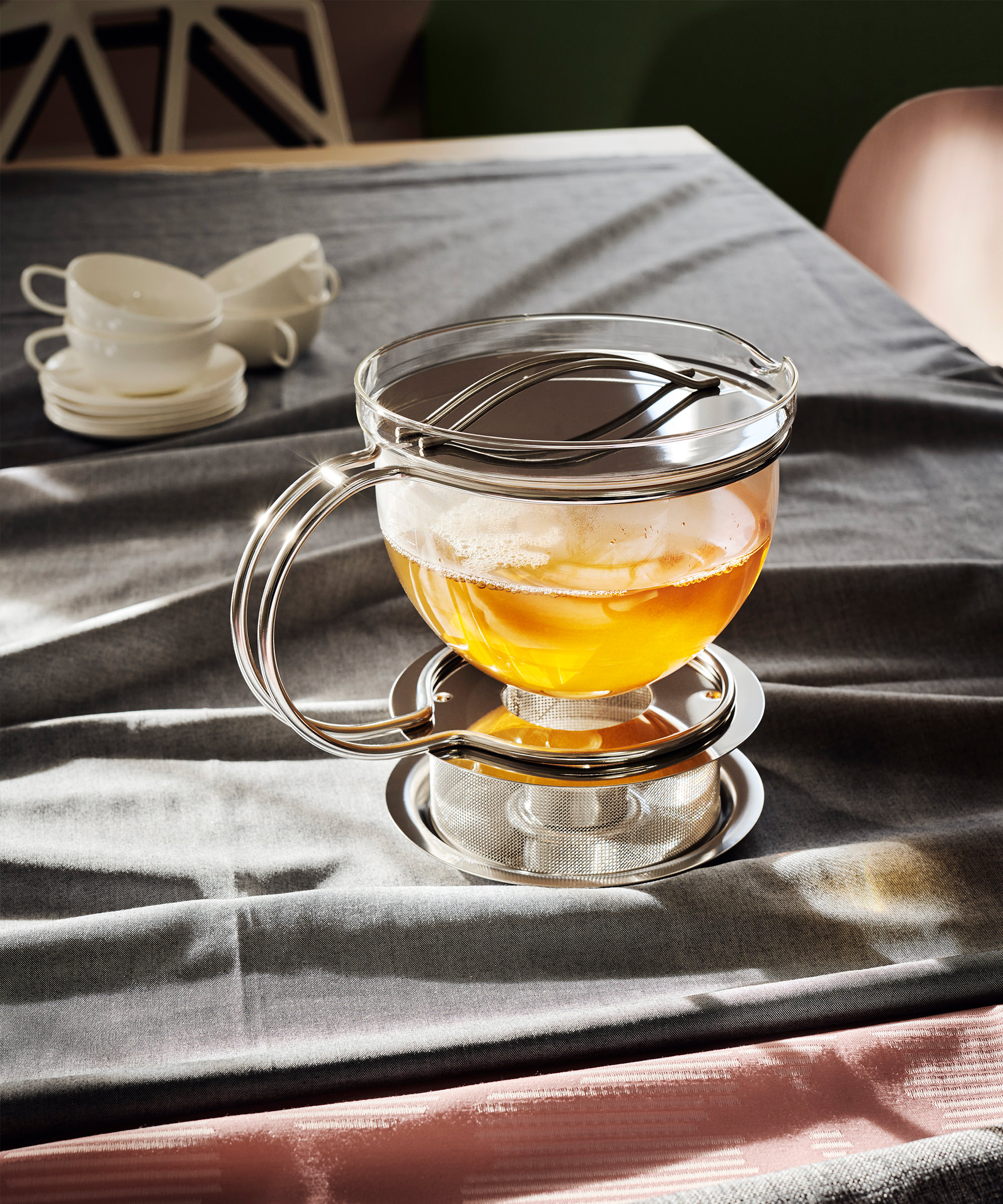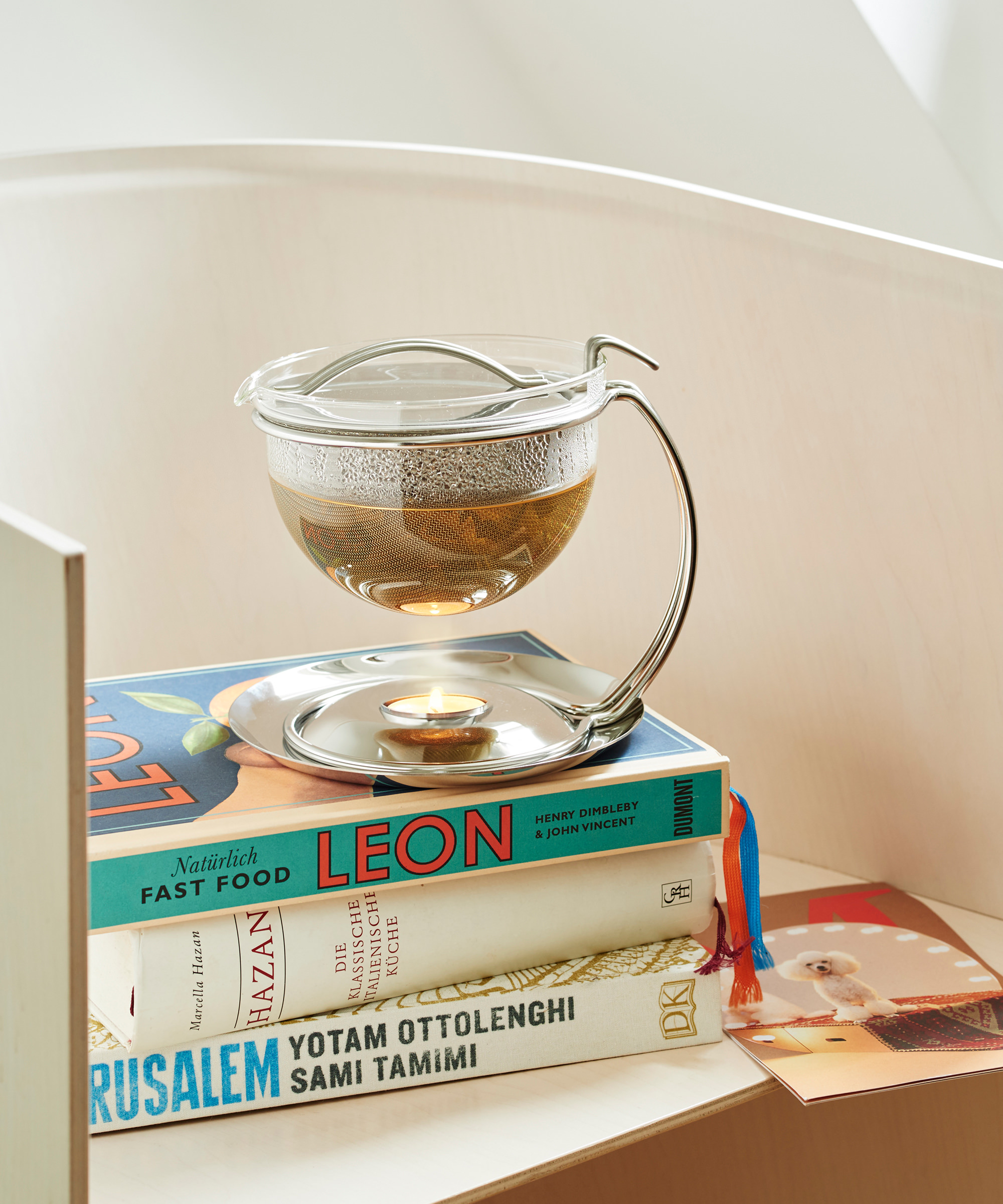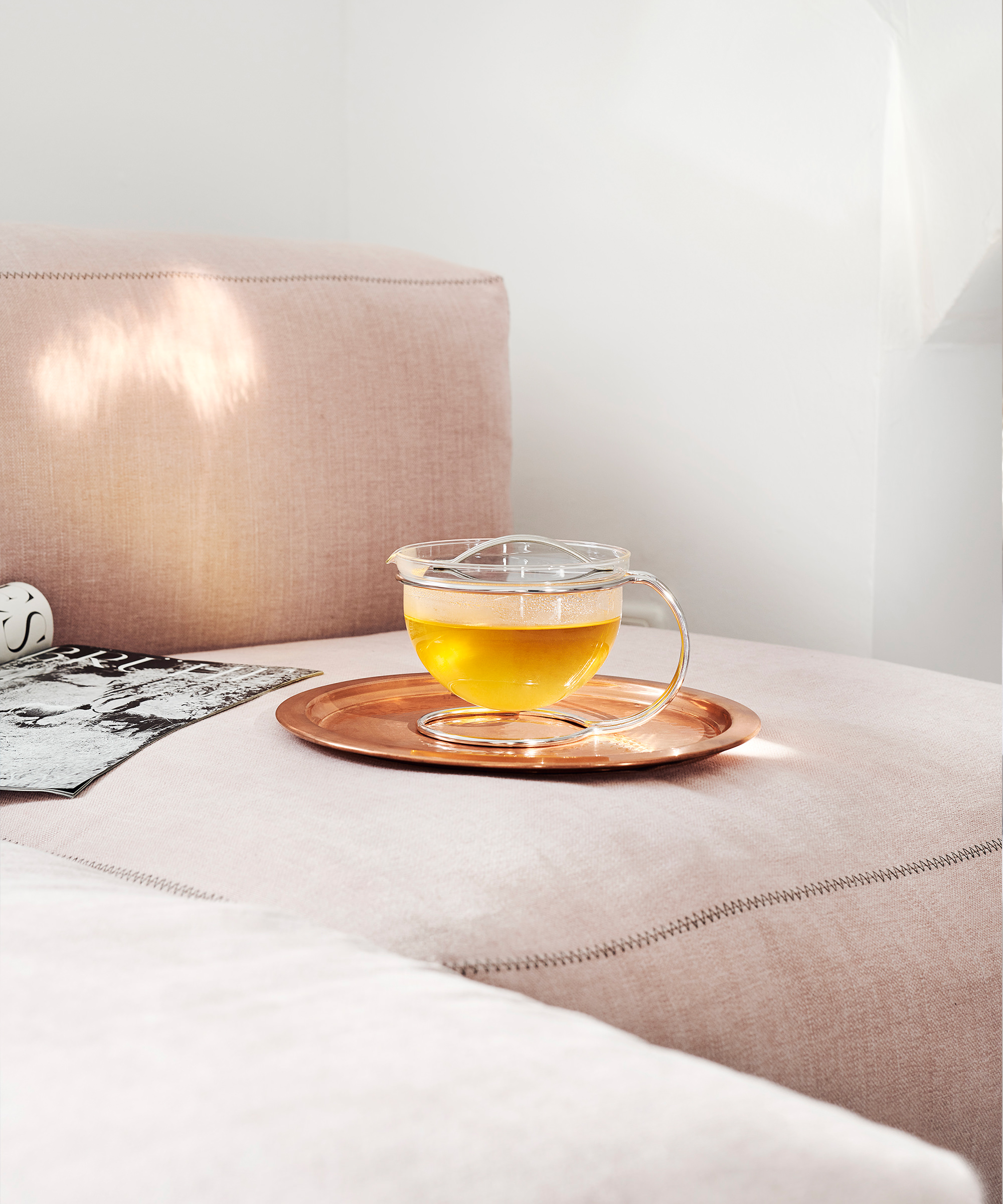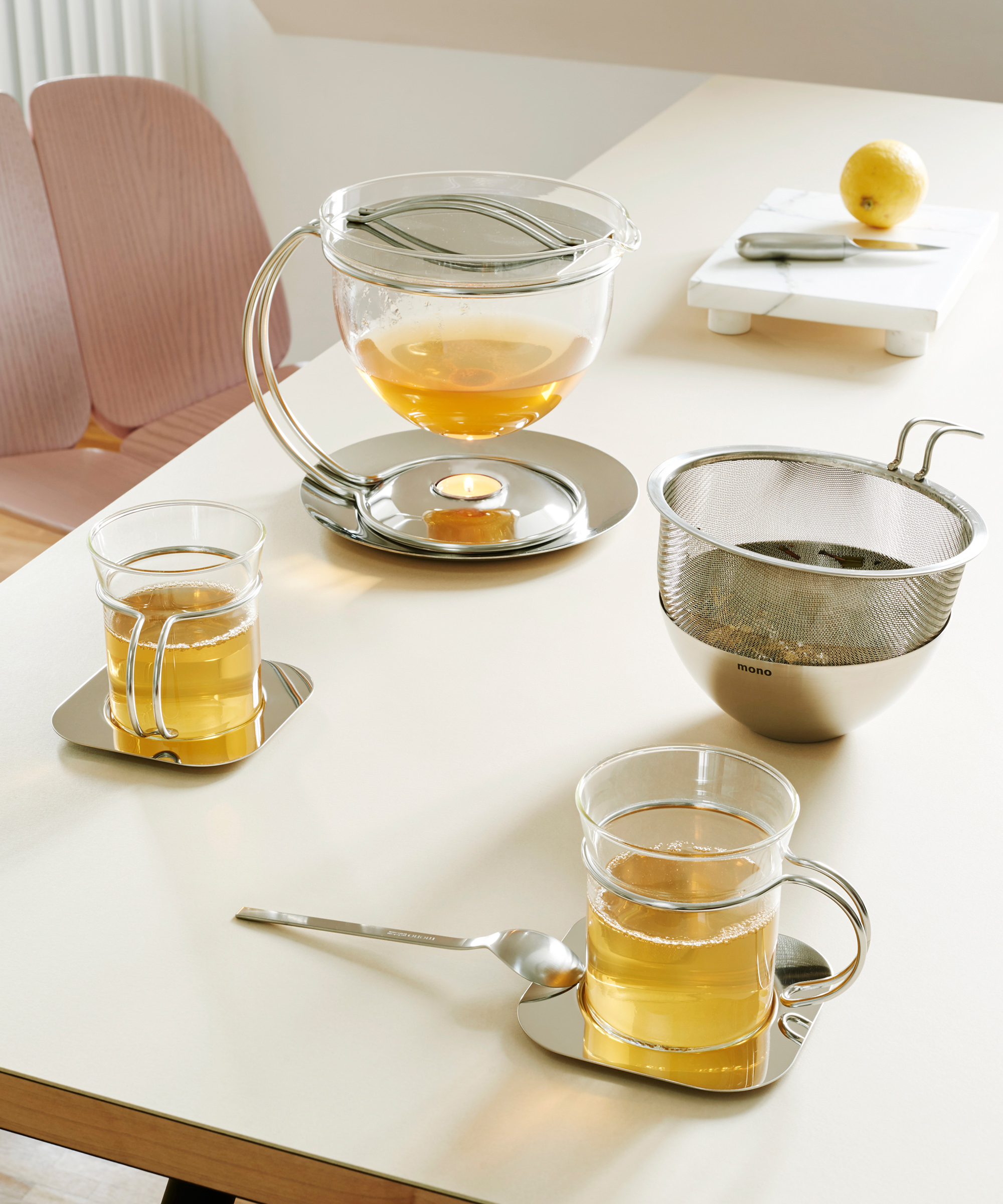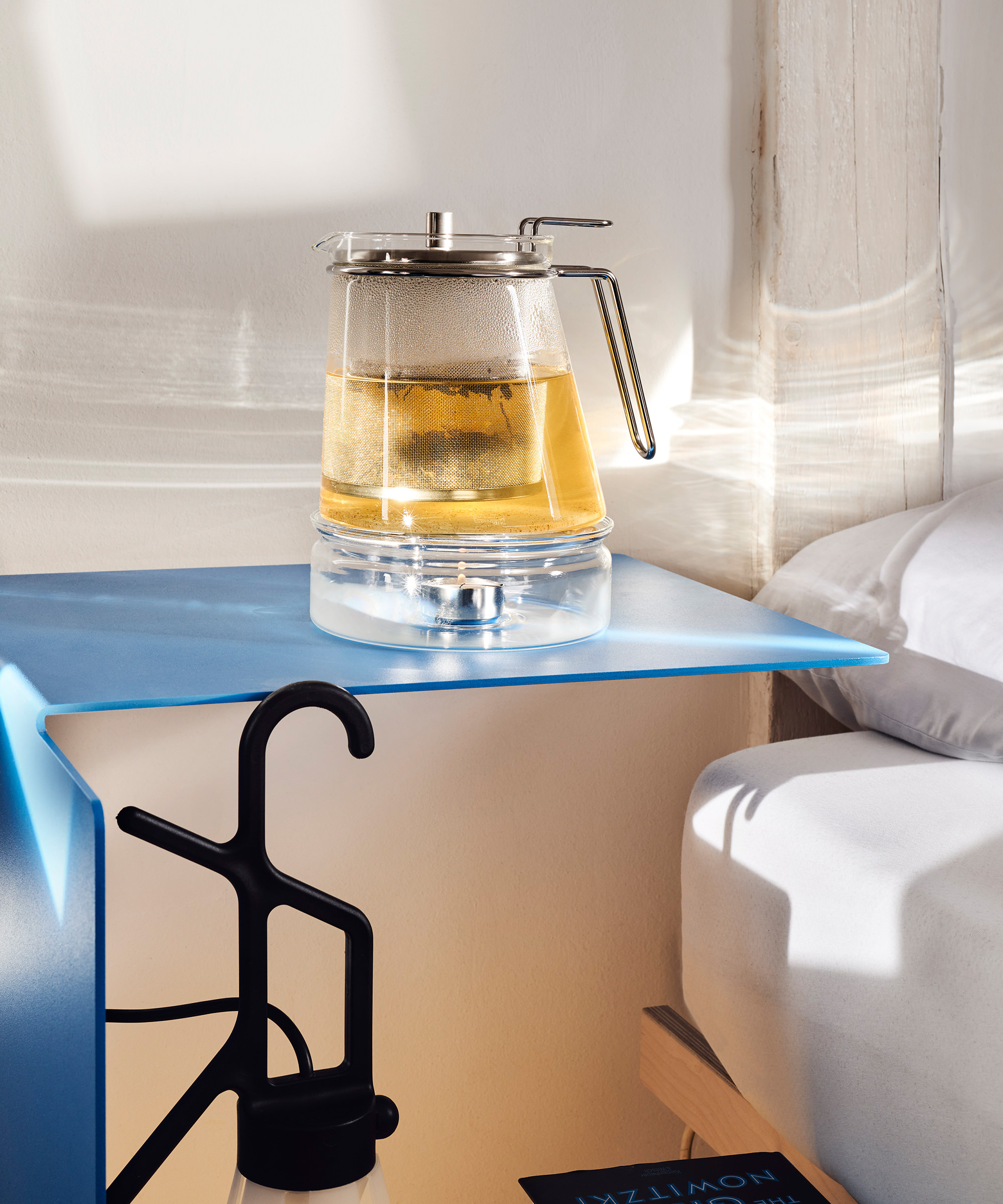 The Mono Classic teapots, designed in 1983 and 1986, were the first Mono teapots. It was the inventor of a functional principle, pioneer in modern design language and became an icon. The Mono Filio teapots are a further development of the Classic, they are characterized by maximum reduction. The simple silhouette and the floating glass bulb are reminiscent of Bauhaus cantilever chairs. In 2010, Tassilo von Grolman managed to surprise us again with Mono Ellipse. The heat-resistant borosilicate glass with an asymmetrical shape, round at the top and elliptical at the bottom, was a technical world novelty. A selection of teapot warmer, cups and complementary products complete the Mono tea pleasure.
When selecting suppliers, we focus primarily on regionality in order to keep emissions from our supply chain as low as possible. For the Mono teapot, we work with experienced specialists who help us produce our timelessly beautiful classic in the best quality for many years of daily use. The heat-resistant borosilicate glass comes from Mainz, the durable, tasteless stainless steel strainer is woven in Münsterland, and the frame is bent from stainless steel in Bavaria.
Cooper Hewitt Museum, New York
Corning Museum of Glass, New York
Die Neue Sammlung, München
Haus Industrieform, Essen
Kestner Museum, Hannover
Museum der Bildenden Künste, Leipzig
Museum für Kunst und Gewerbe, Hamburg
Rat für Formgebung, Frankfurt
Staatliche Kunstsammlungen, Kassel
The Metropolitan Museum of Art, New York
Victoria and Albert Museum, London