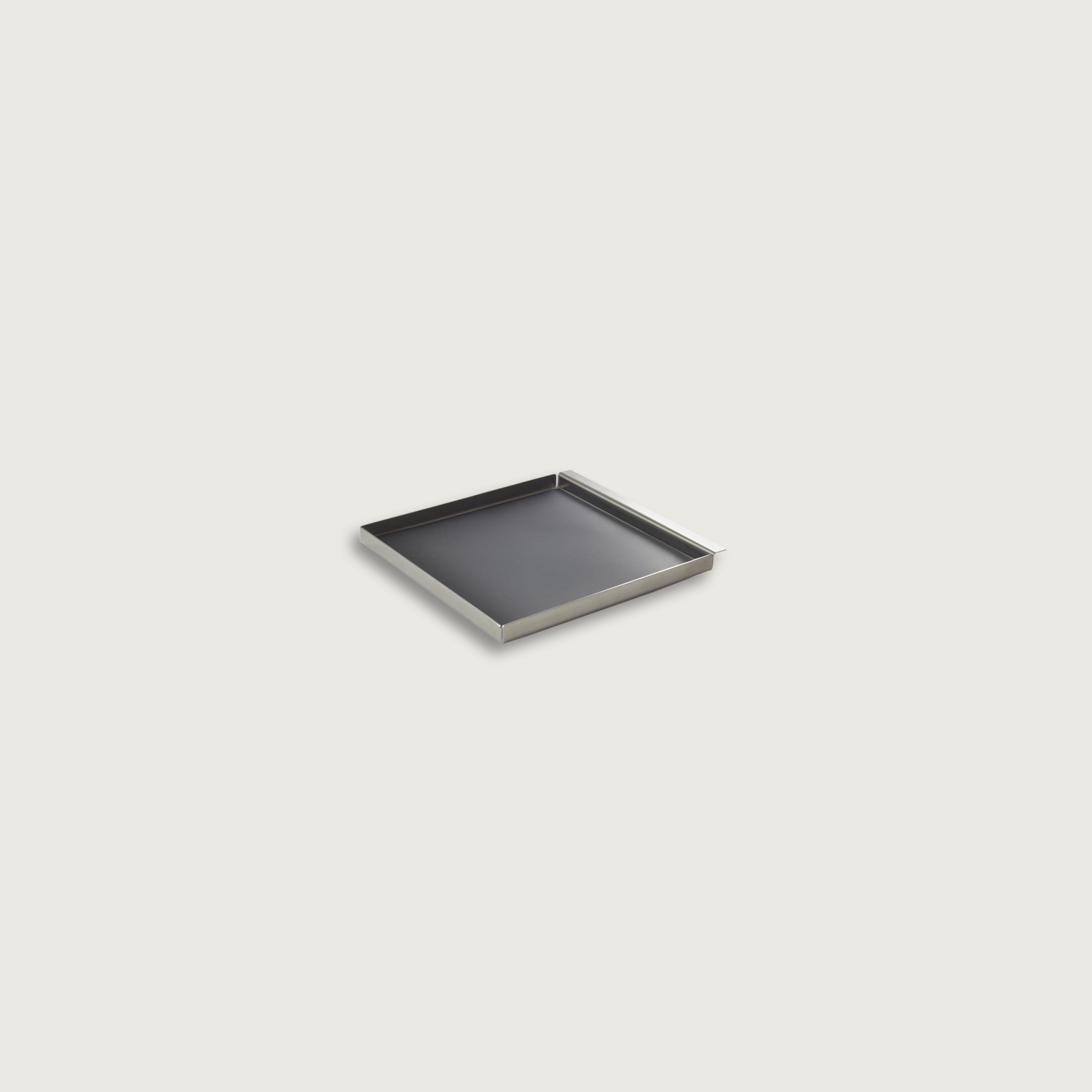 Mono Multitablett XS 15 x 15
Available, delivery time: 1-3 days
Mono Multitablett XS is 15 x 15 cm in size and includes a PVC inlay in black and white. Six Mono Multitablett XS fit into a Multitablett L to fill the entire surface. Alternatively, Mono Multitablett XS can be combined with S and M on Multitablett L.
Designer:
Inhouse Design
Material:
Stainless steel 18/10
, PVC
Publishing year:
2015
Width: 15.0 cm
Length: 15.0 cm
Product number: 10480
EAN: 4029999123589
Rectangular, practical, simple and beautiful. This is how the Mono serving trays present themselves - in a design language in which aesthetics and function complement each other perfectly. Any unnecessary decoration is purposely avoided. The result is simple elegance and timeless appeal. Always included: an anti-slip PVC insert, usable on both sides, one side white, one side black.
The selection of Mono trays includes three square trays and five Multitablettes, which can be combined with each other. Multitablett L serves as the basis for Multitablett XS, S, M and ML.