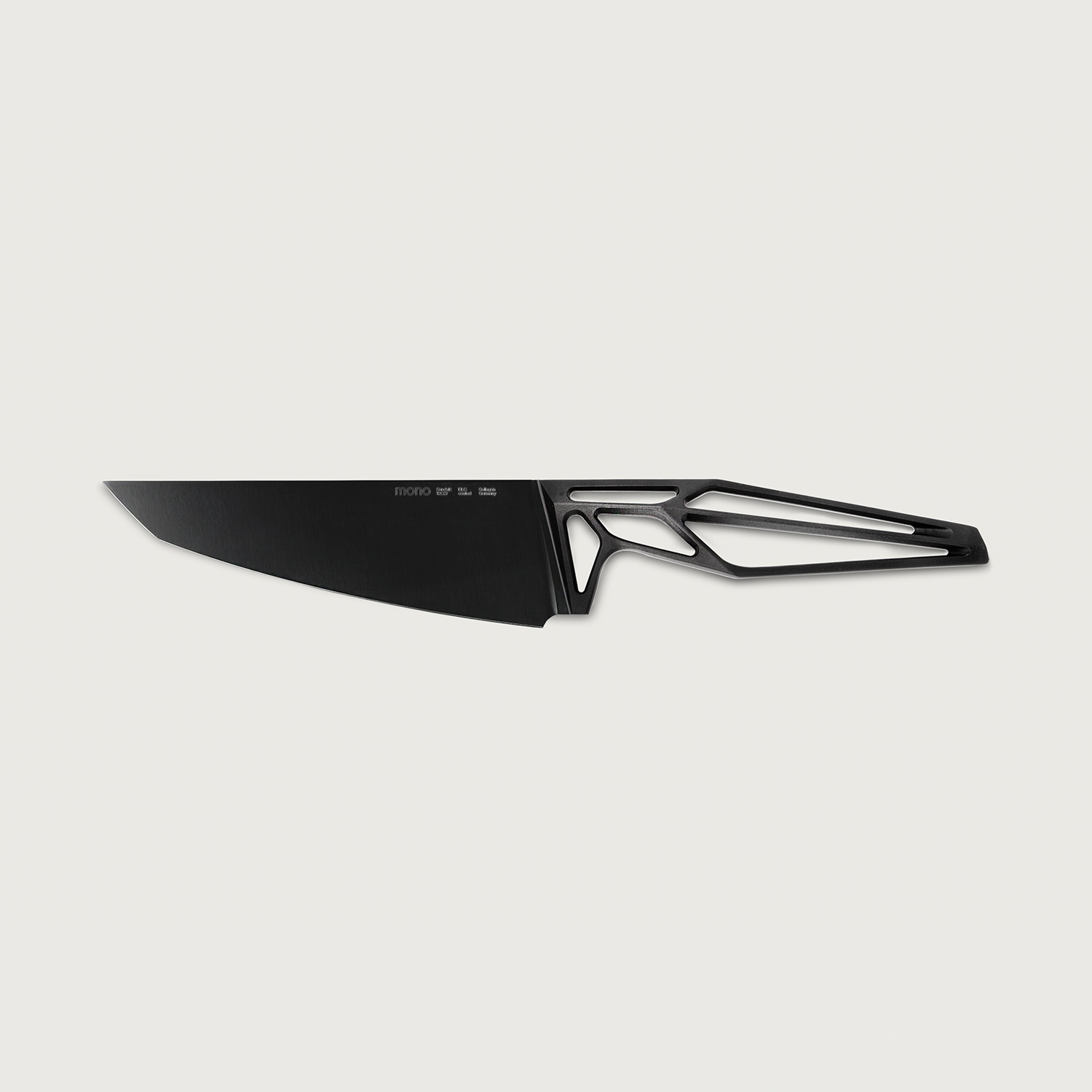 Mono SK59 Black chef's knife
Available, delivery time: 1-3 days
Mono SK59 Black chef's knife has a 17 cm long blade and a total length of 32 cm. It is a universal chef's knife for various cutting tasks.
Designer:
Gido Wahrmann
Material:
DLC coating
, Sandvik steel 12C27
, Polyamide
Publishing year:
2022
Length: 32.0 cm
Product number: 59640
EAN: 4029999005984
40 times thinner than a human hair, yet two to many times harder than steel.
Completely in black, this is how the variant of the high-end knife series Mono SK59 presents itself. The blade made of high-performance Sandvik 12C27TM steel is covered with a layer of so-called "Diamond-Like Carbon" (DLC).
Diamond-Like Carbon is extremely hard, durable, scratch- and corrosion-resistant and has an extremely low coefficient of friction. These factors are used, for example, in automotive engineering to minimize abrasion and friction, making vehicles more powerful and lower in emissions. But this biocompatible material is also more than just decorative in the kitchen. Mono SK59 Black knives are designed for everyday and long-lasting use, with a blade that lasts and lasts and lasts....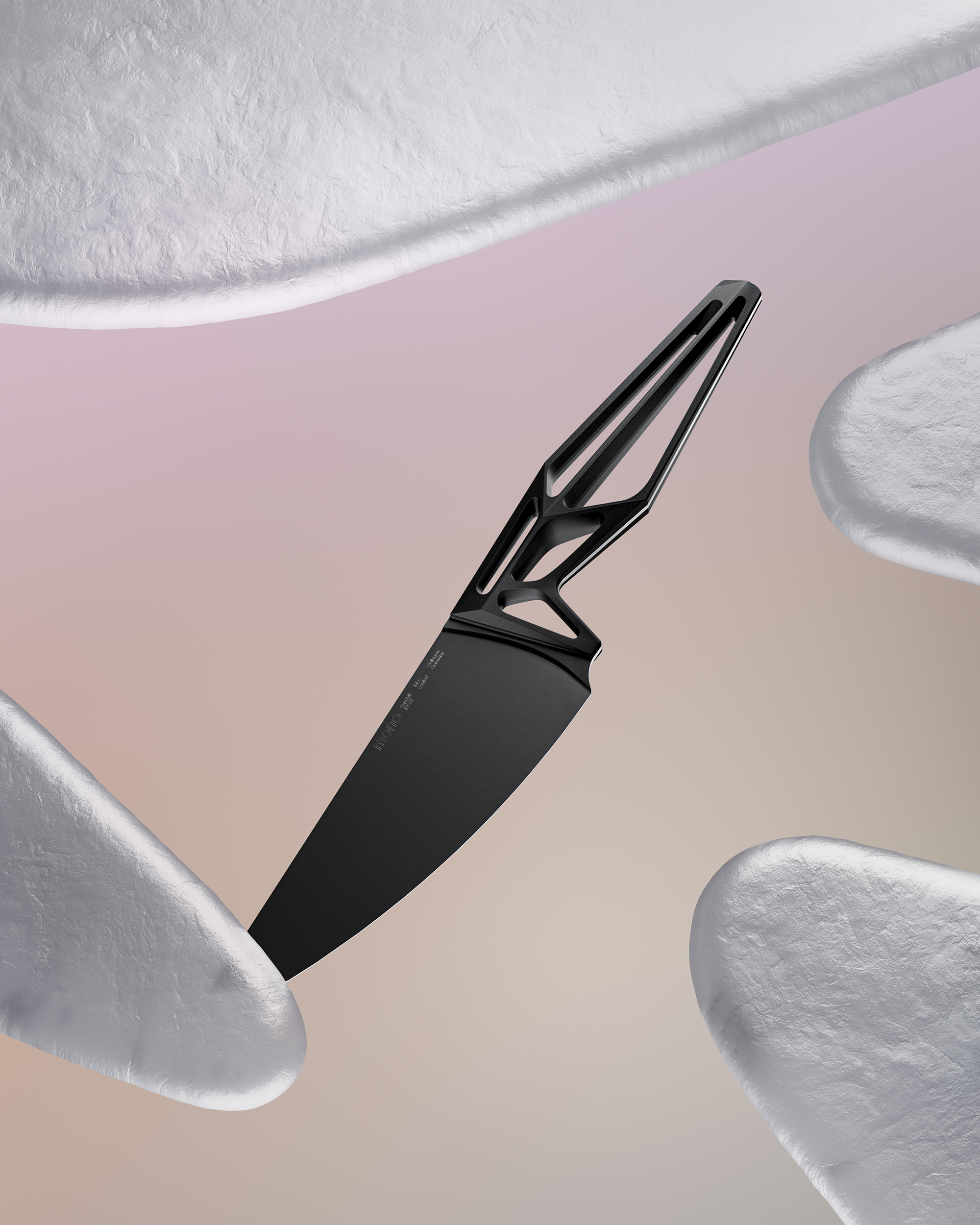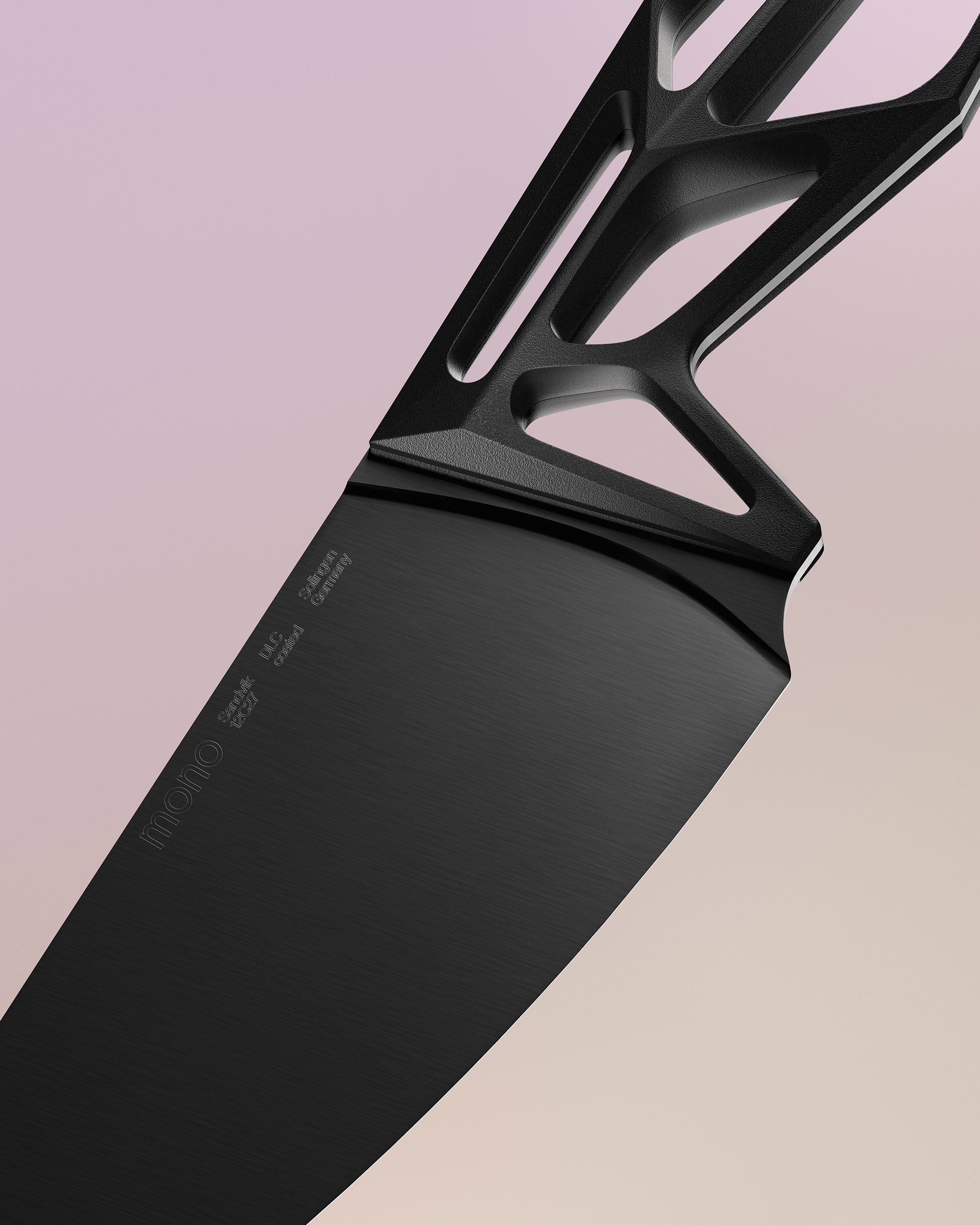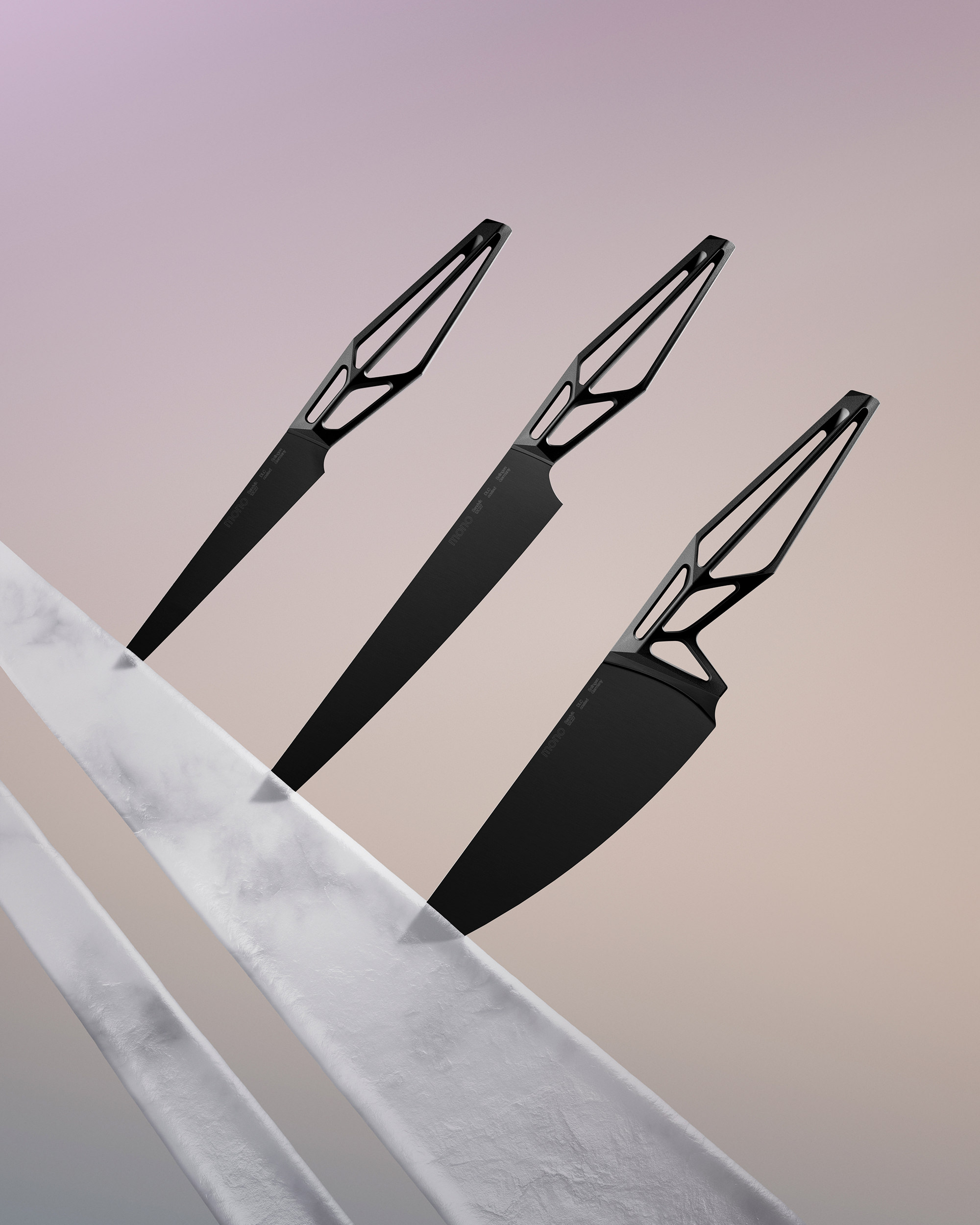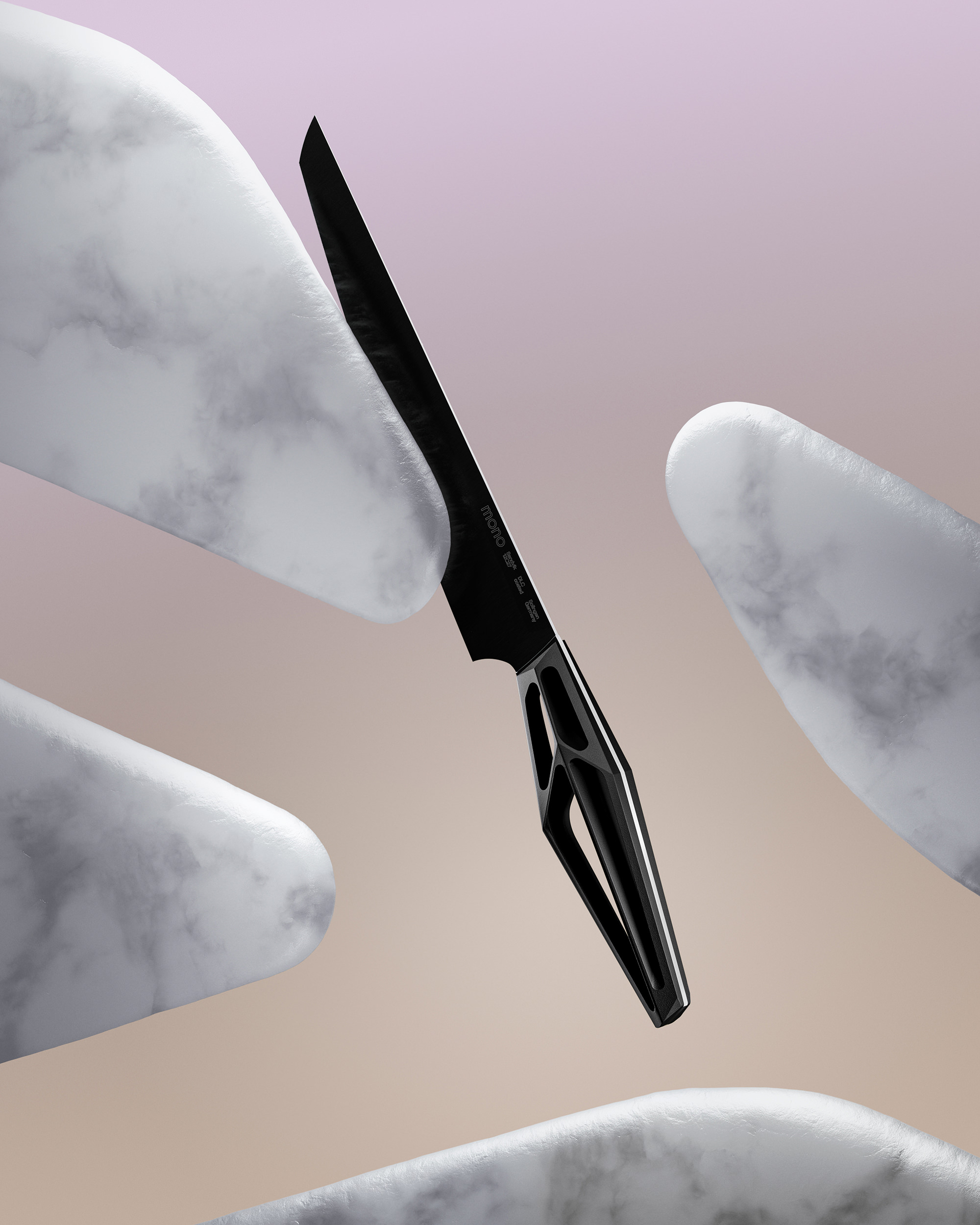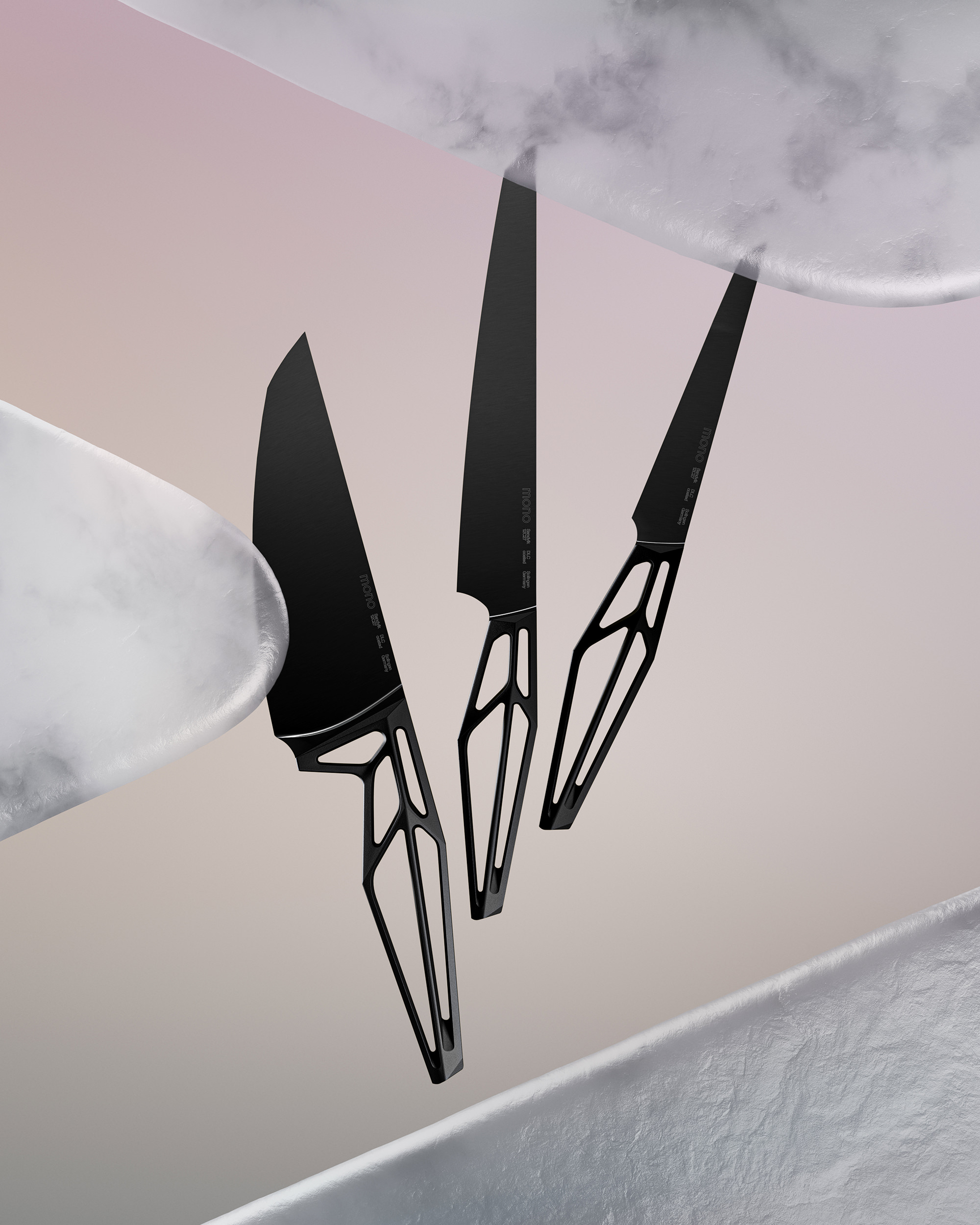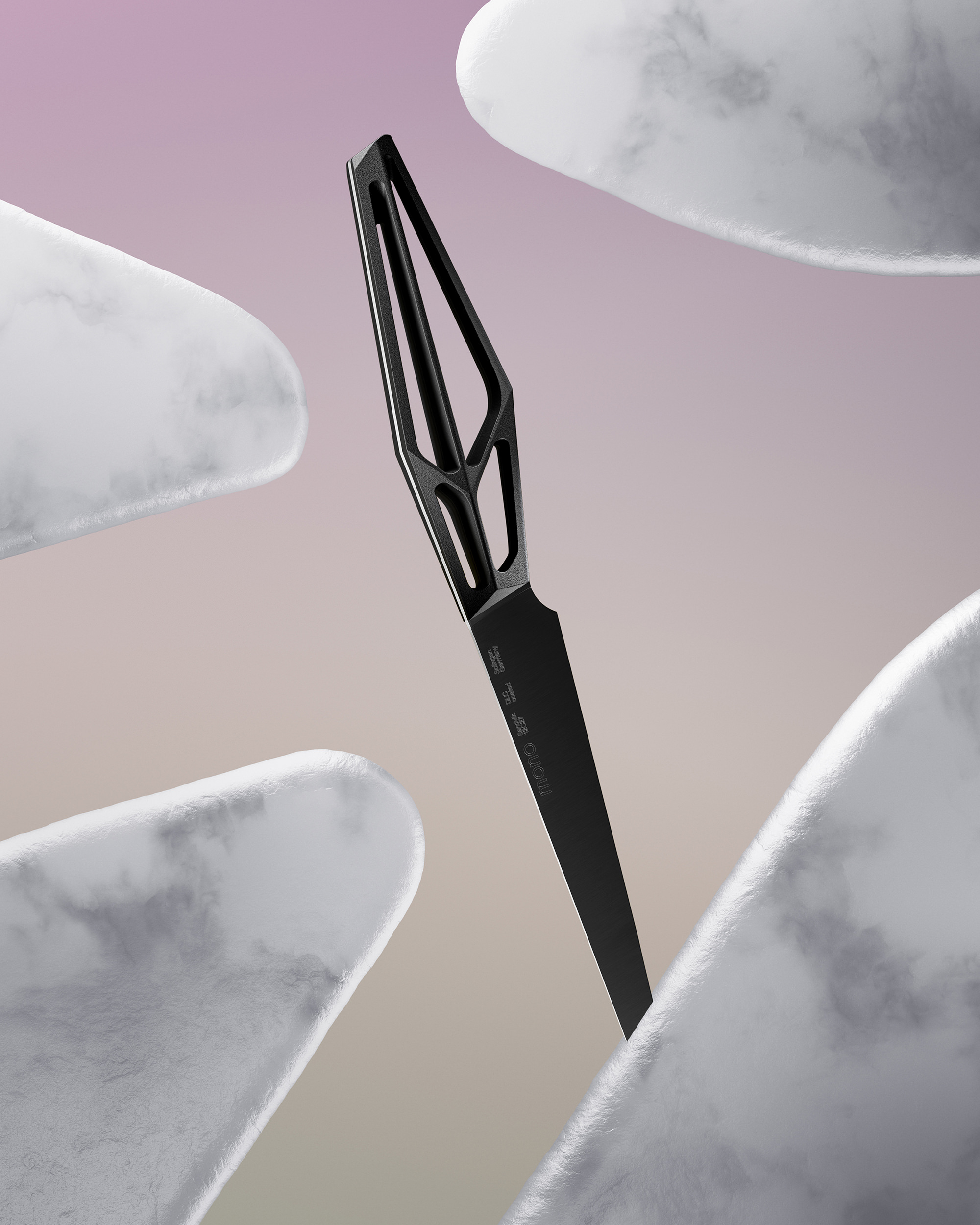 Steel from Sweden, hand ground in Solingen.
Mono SK59 knives are made of Sandvik 12C27TM steel, a high-performance steel that has been further developed for 45 years, manufactured by the steel specialist "Sandvik" founded in 1862 in Sandviken, Sweden. Blades made of Sandvik 12C27TM are extremely durable and rarely need resharpening. In addition, the blades have exceptional stability - they remain flexible, do not become porous and are extremely corrosion resistant.
After cutting out the shape of the blade and handle from 3mm thick steel, it is hardened by repeated heating and rapid cooling to 59 Rockwell. This is followed by sharpening, first the back, then the sides, before moving on to the blade. A fine layer of diamond-like carbon (DLC) is then applied to the knife blades under vacuum. In the finish, the handle, made of fiberglass-reinforced polyamide, and the blade back of the knives are ground and the blade is sharpened. This creates a fine silver-colored seam that gives the knife a significant, continuous outer line. The contrast of the matte, deep black against the bright, silver trace gives Mono SK59 Black its special appearance.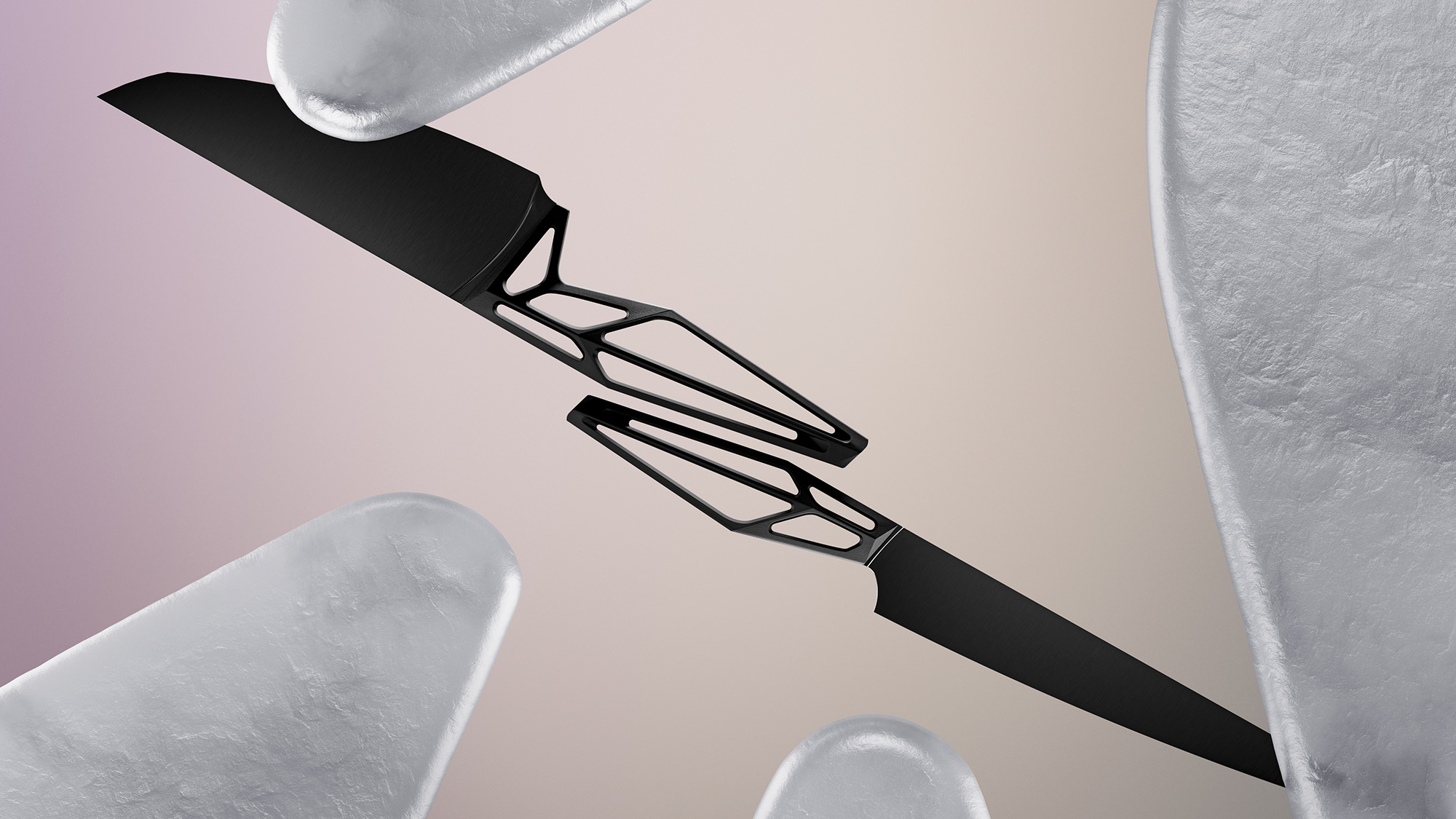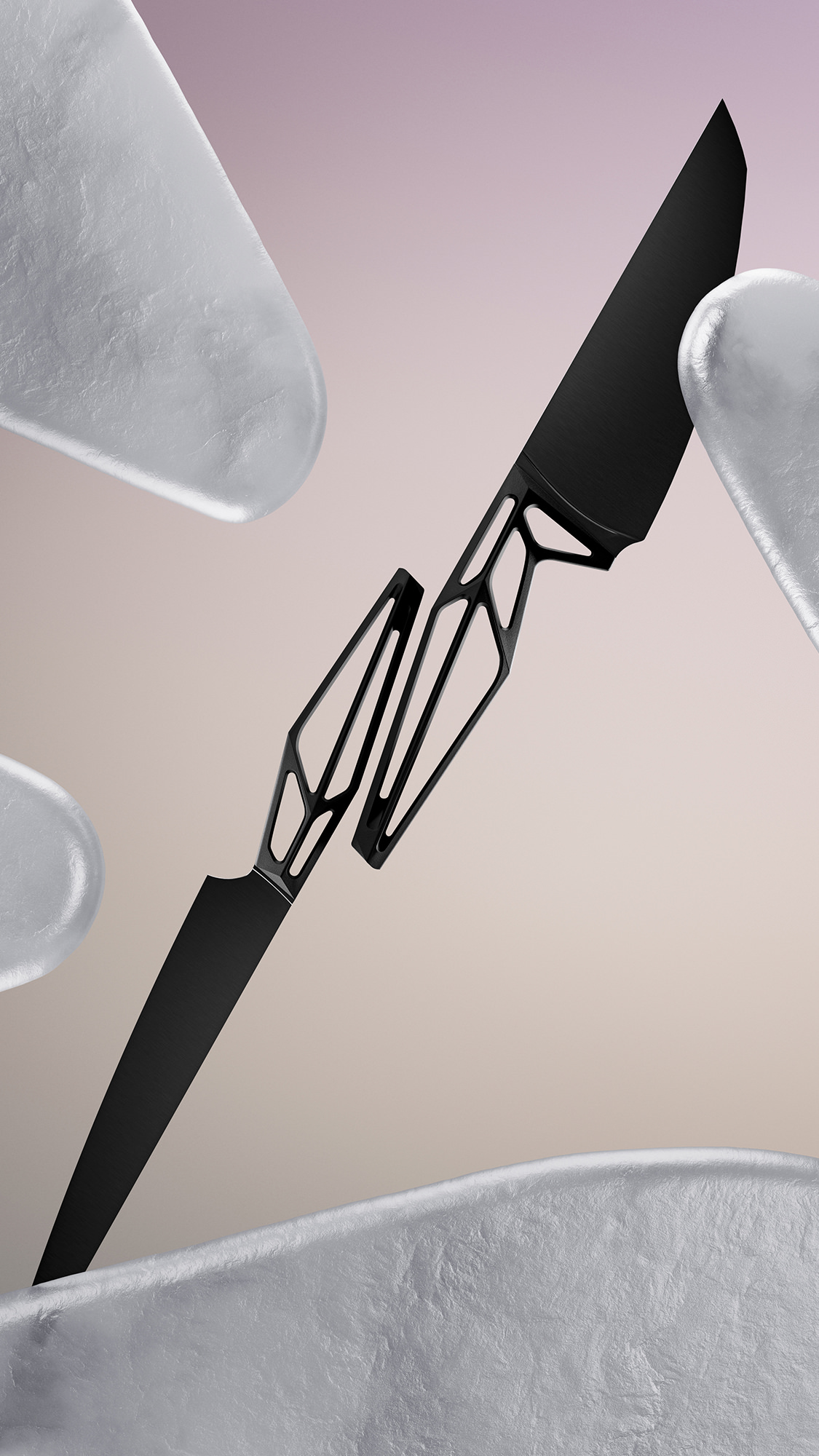 Three tools for the kitchen
The Mono SK59 series includes three types of knifes. The Chef's knife with a 17cm blade is the tool of choice for various slicing and cutting jobs. With the 21cm blade of the Ham slicer, even roasts and other meat can be cut perfectly thanks to the particularly smooth cutting edge. The small Utility knife with its 14cm blade is the ideal kitchen helper for fruit and vegetables.