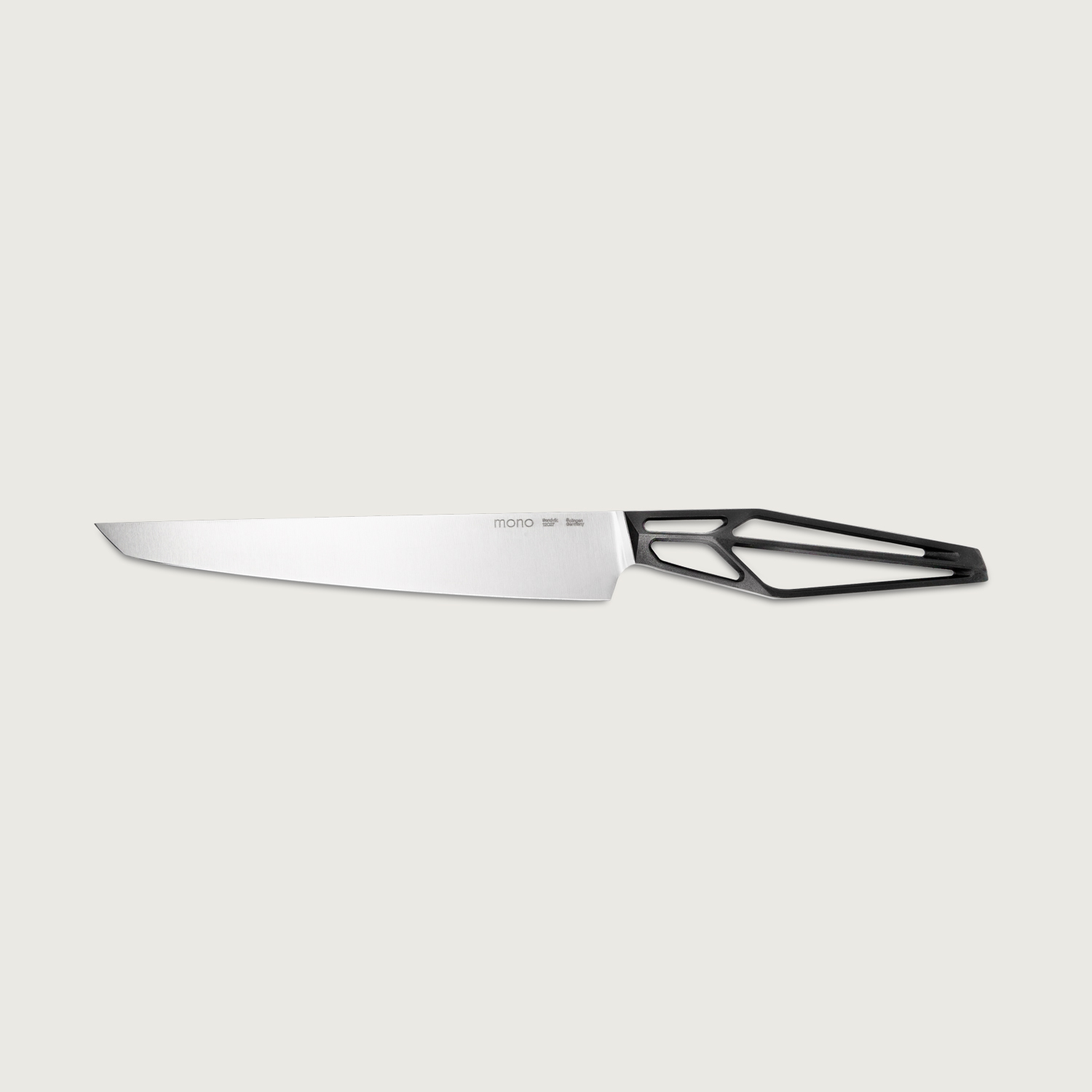 Mono SK59 ham slicer
Available, delivery time: 1-3 days
Mono SK59 ham slicer has a 21 cm long blade and a total length of 34 cm. With the extra fine cutting edge, roasts and other meat can also be cut perfectly.
Designer:
Gido Wahrmann
Material:
Sandvik steel 12C27
, Polyamide
Publishing year:
2020
Length: 34.0 cm
Product number: 59124
EAN: 4029999005588
A new generation of kitchen knives
Unexpected in form, immediately familiar in application. Strong and angular in appearance, light and ergonomic in use. High-end knives Made in Germany. Mono SK59 knives are made of Sandvik 12C27TM steel, a high-performance steel that has been developed over 45 years, hardened to 59 Rockwell. Blades made of Sandvik 12C27TM deliver lasting cutting power, they rarely need to be resharpened. In addition, the blades have exceptional stability - they remain flexible and do not become porous - and are extremely resistant to corrosion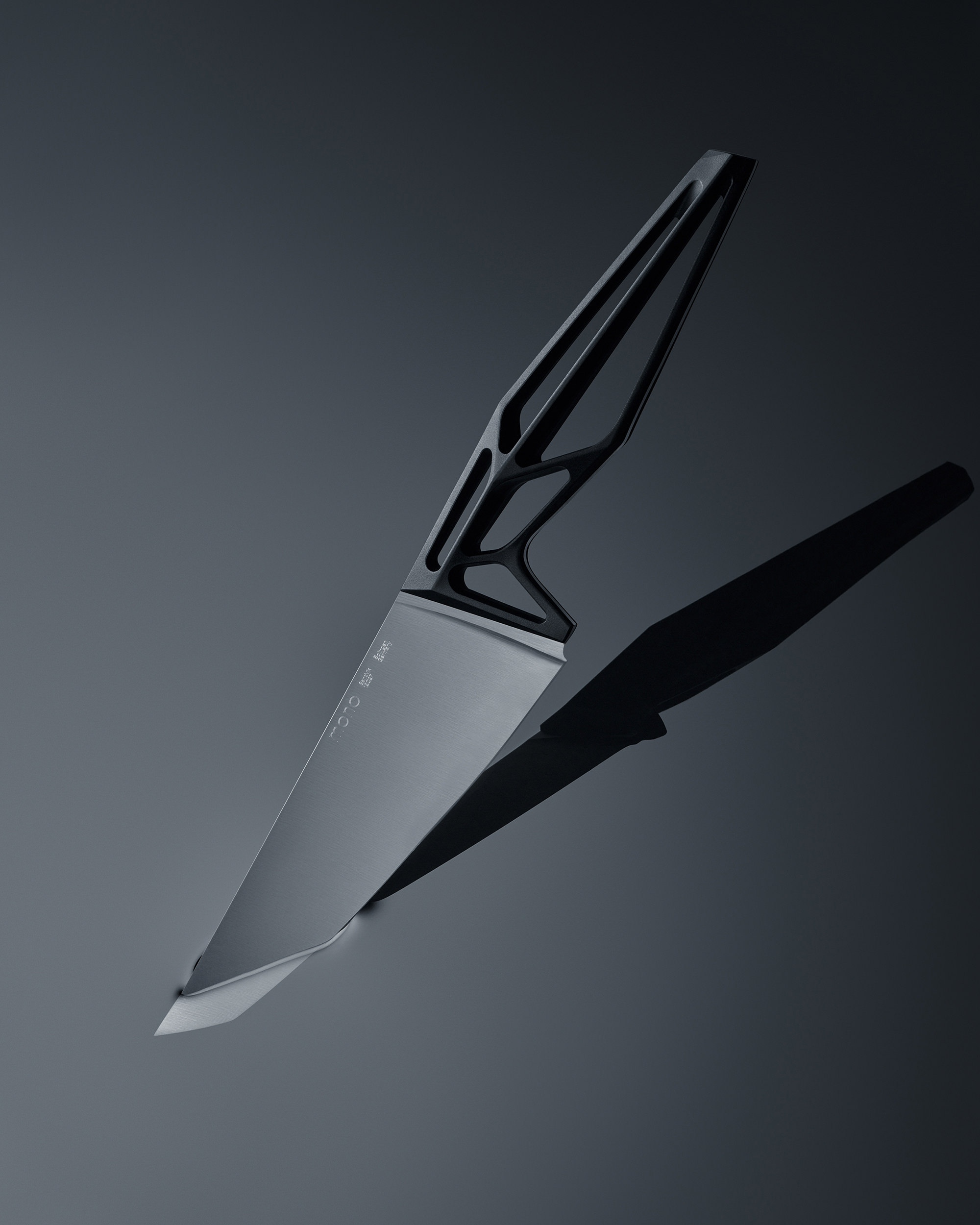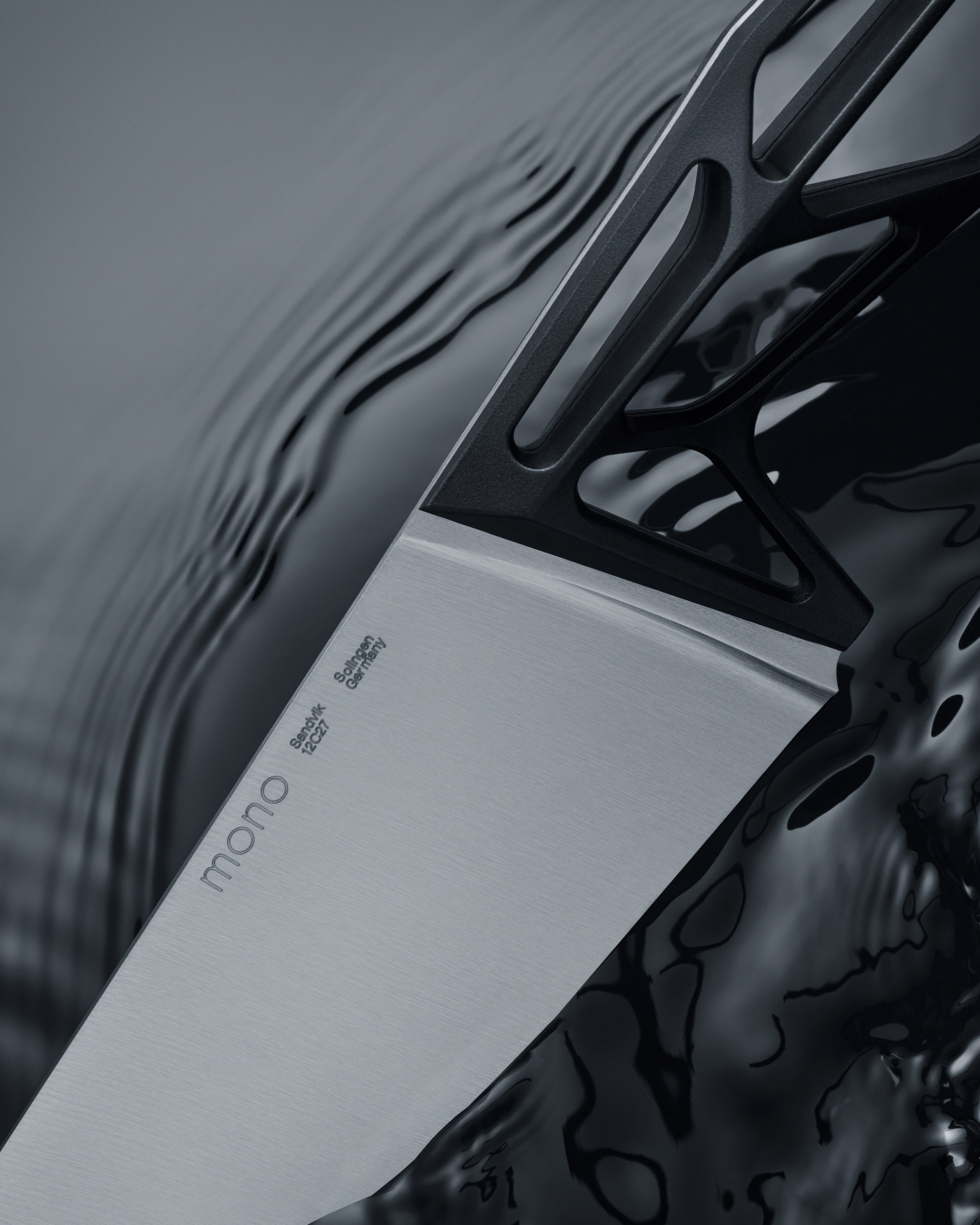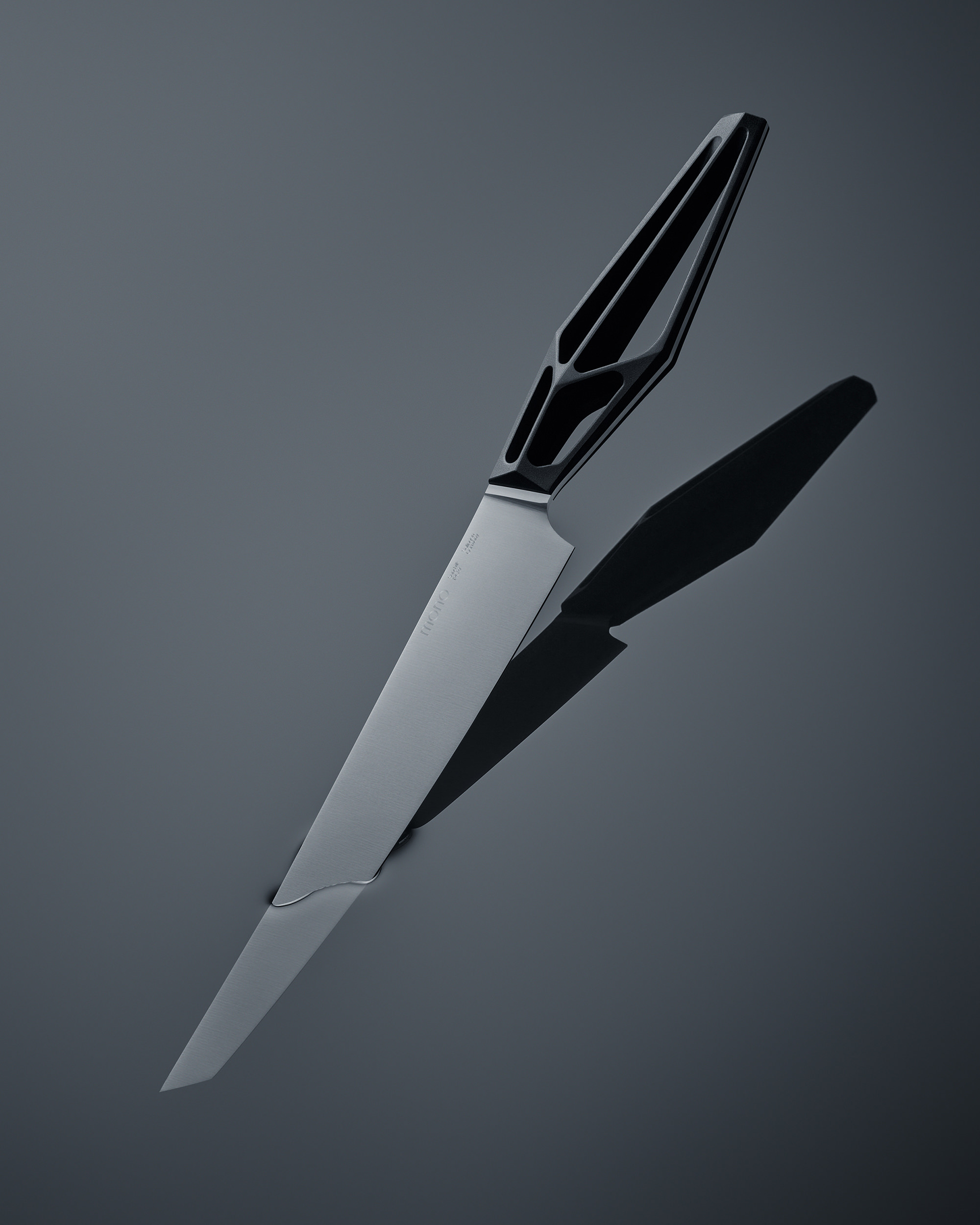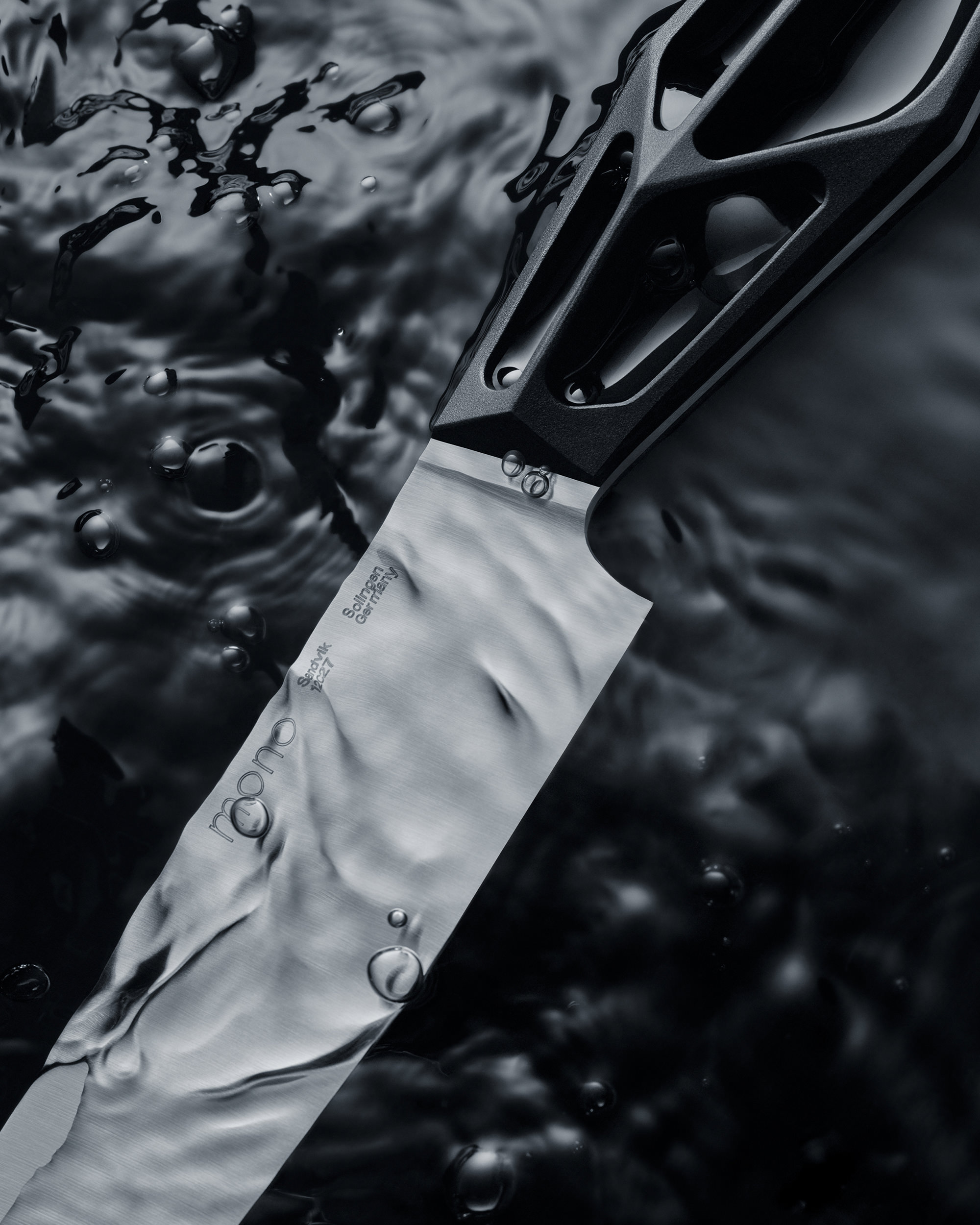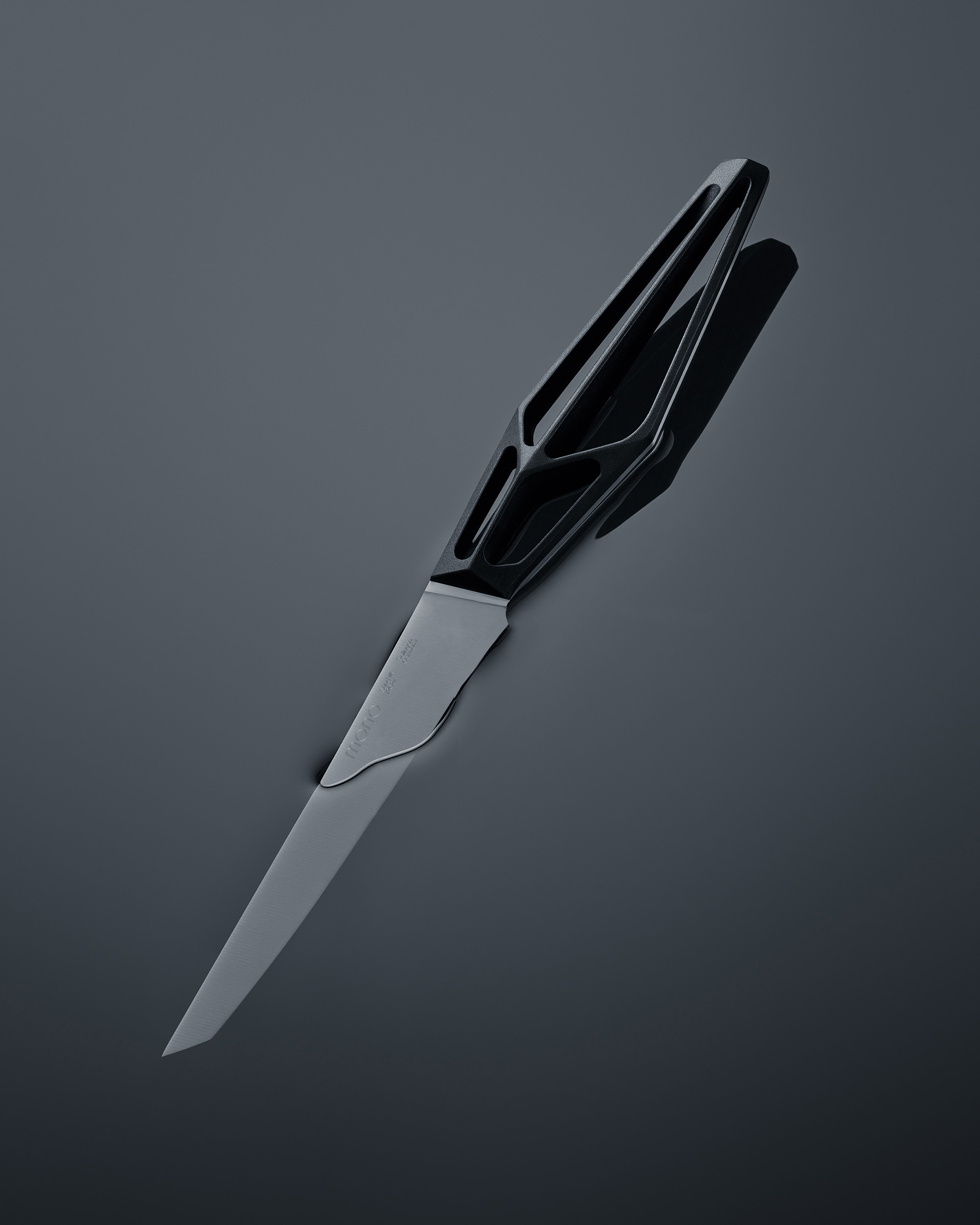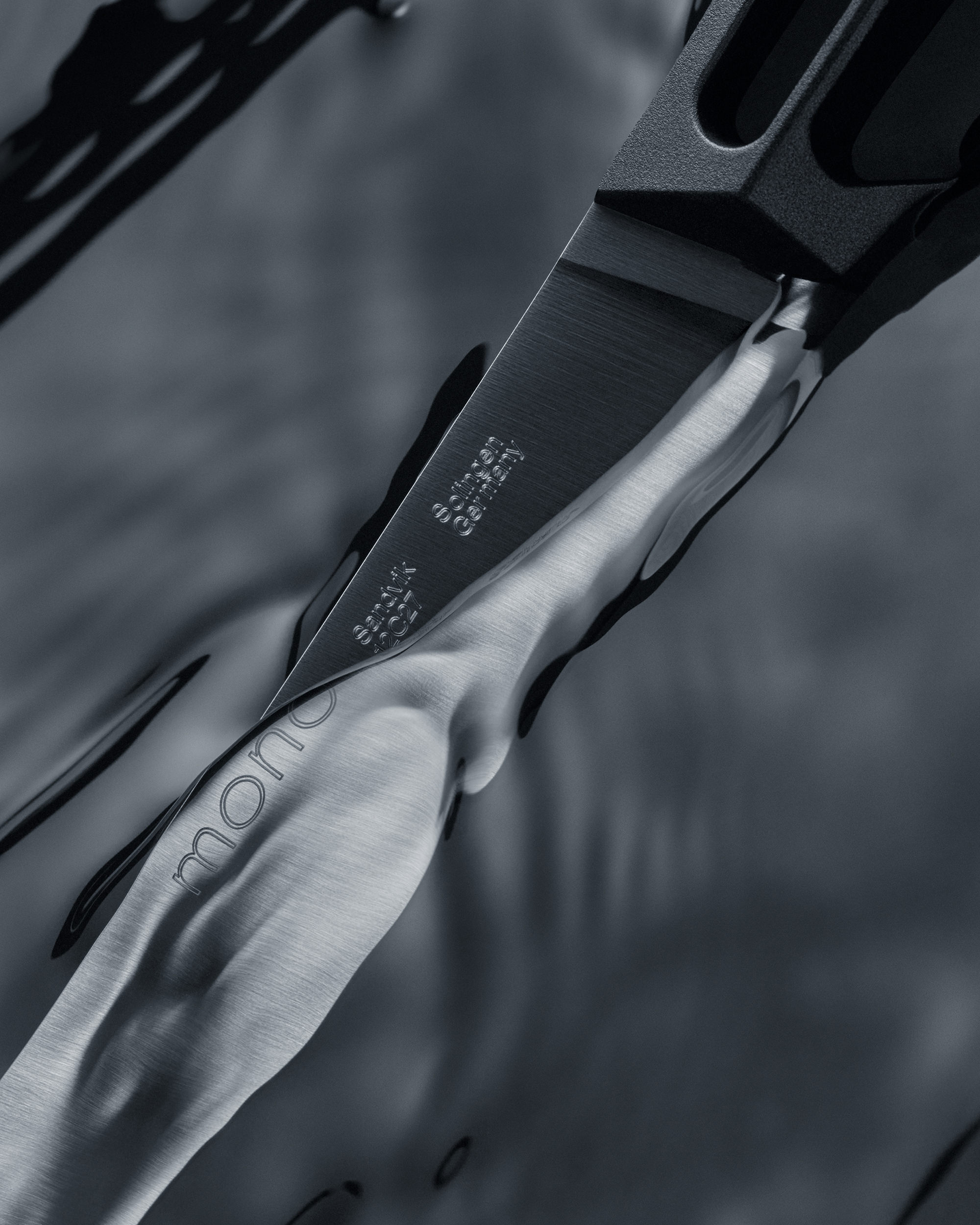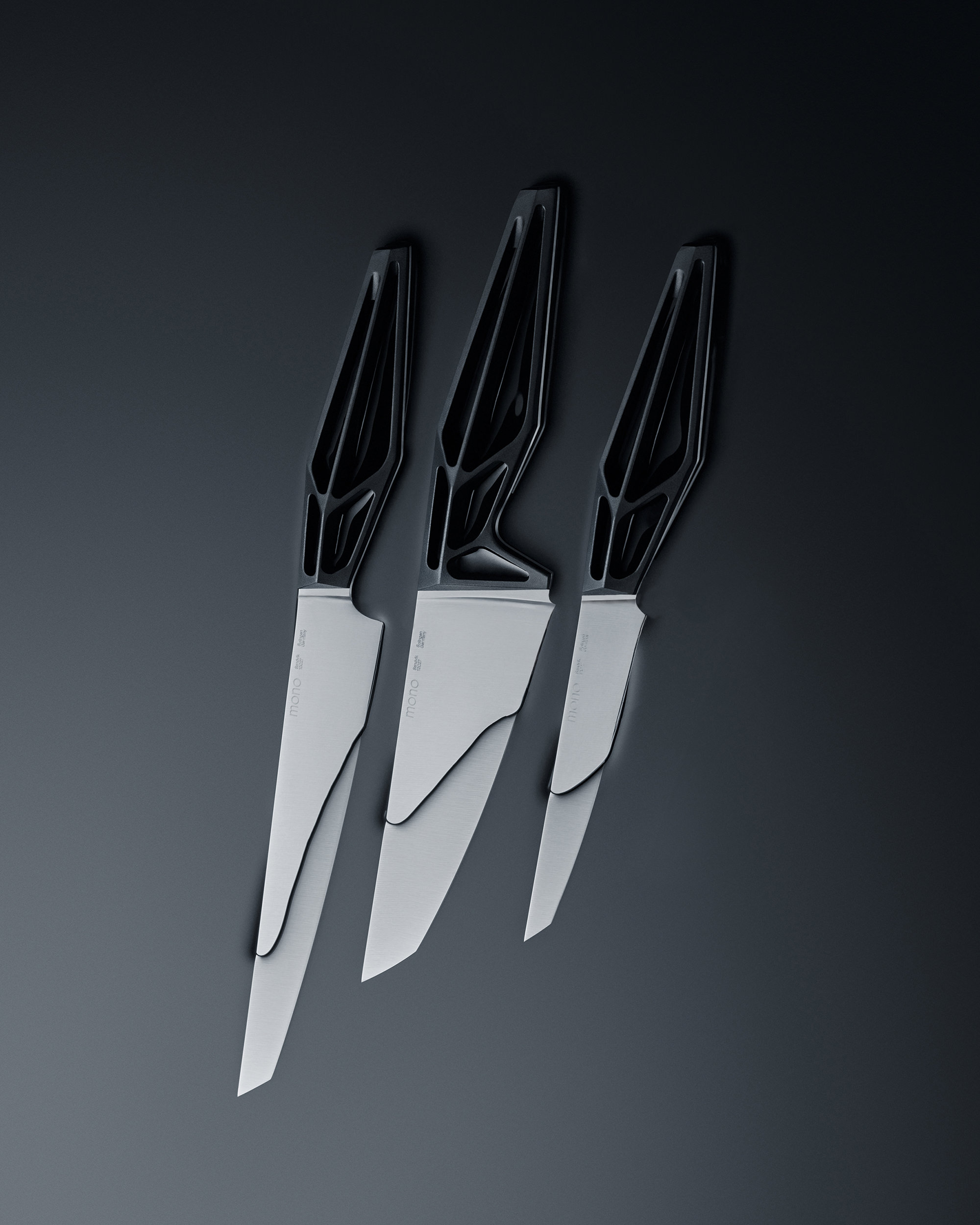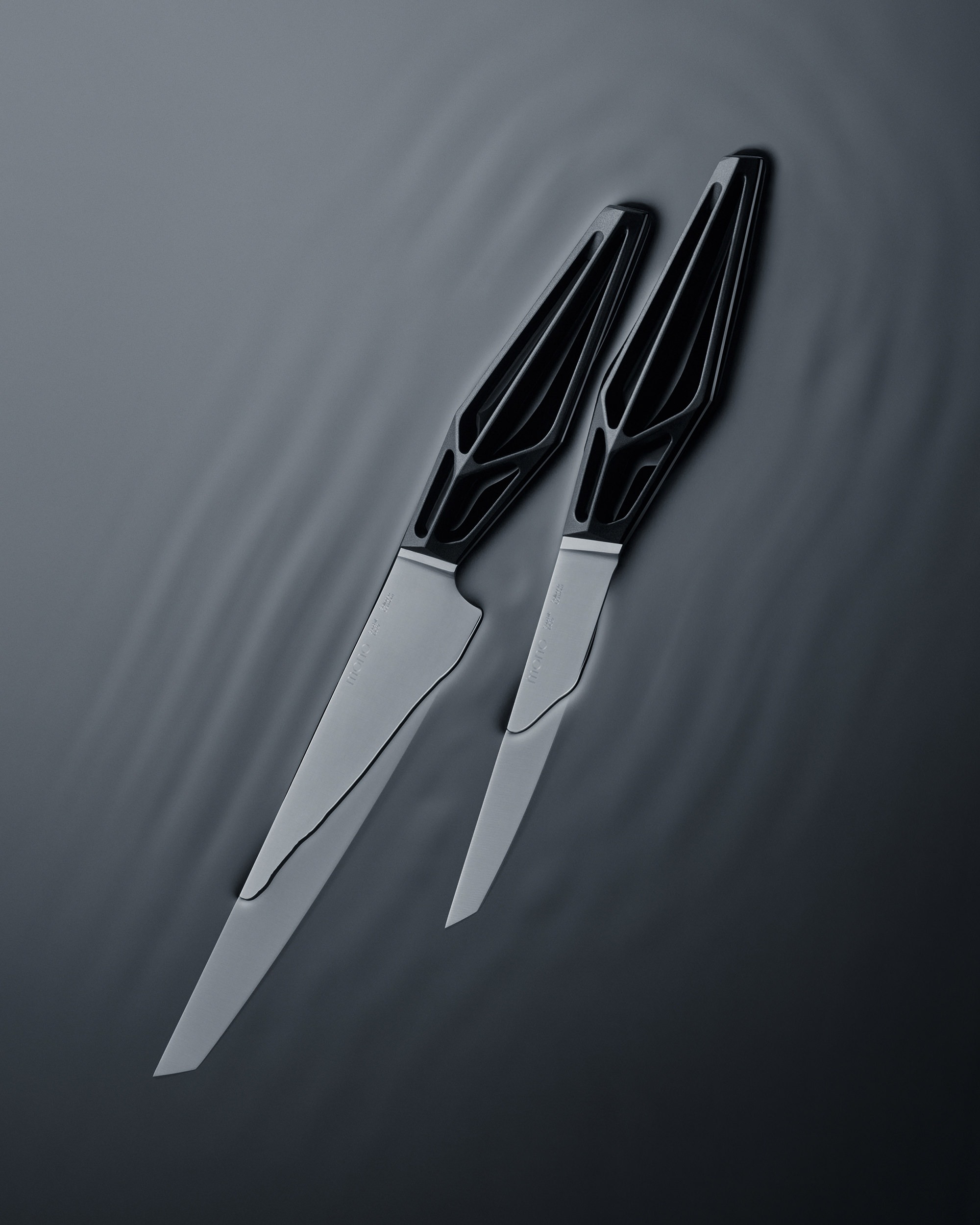 Hand sharpened from Solingen
After cutting out the shape of the blade and handle from 3mm thick steel, it is hardened to 59 Rockwell by the repeated sequence of heating and rapid cooling. This is followed by grinding, first the back and the sides then the blade. The final step is called pließten (plowing), one of the most elaborate techniques of the Solingen blade grinding craft. The surface is smoothed and refined with emery paste on rotating leather discs which has a positive effect on the cutting quality, cutting durability and rust resistance of the blades. The knives handles are made of fiberglass-reinforced polyamide and are molded on the steel blade. The seam between the handle and the steel is grind and the knife gets its final sharpness by a process called Abziehen (pulling).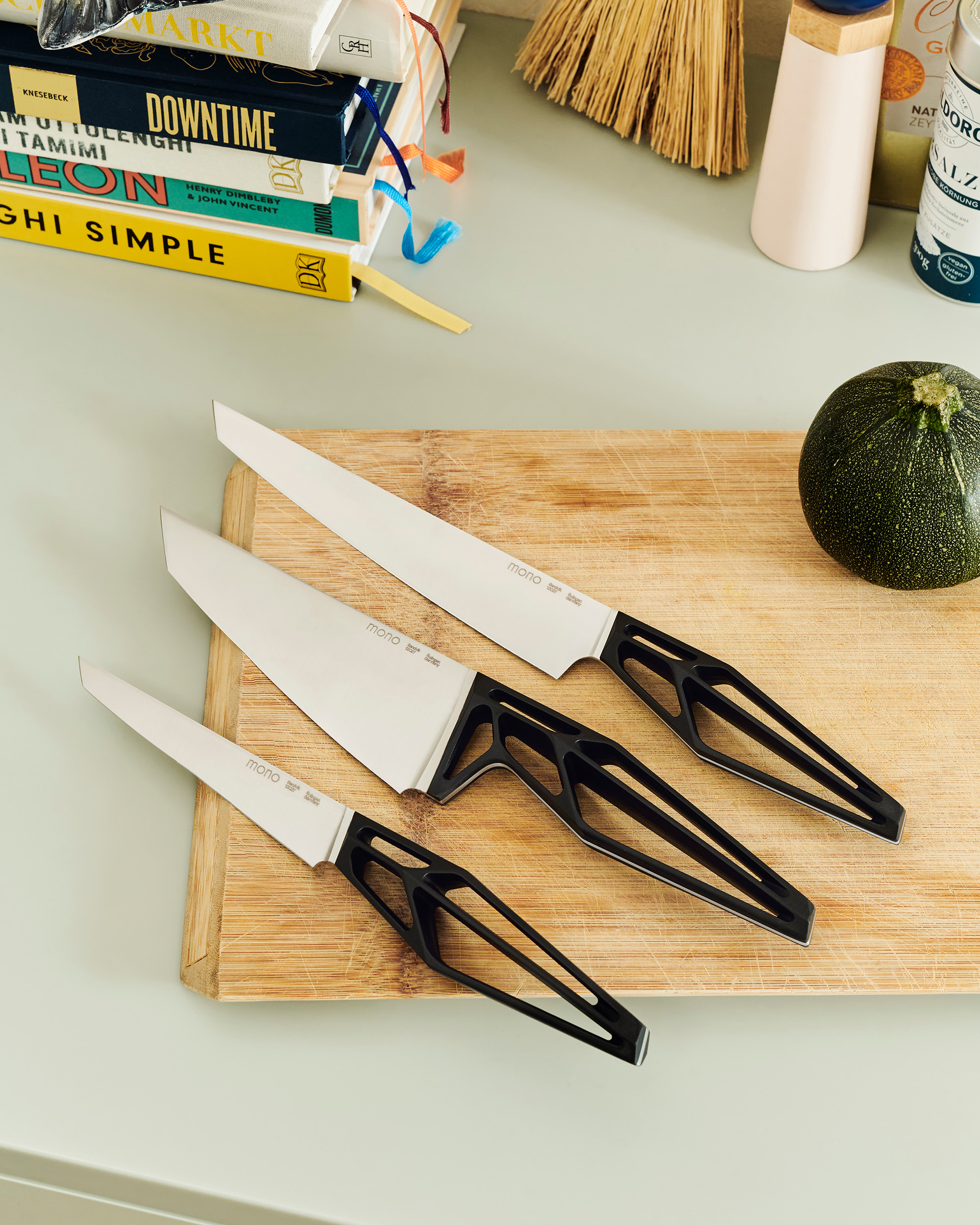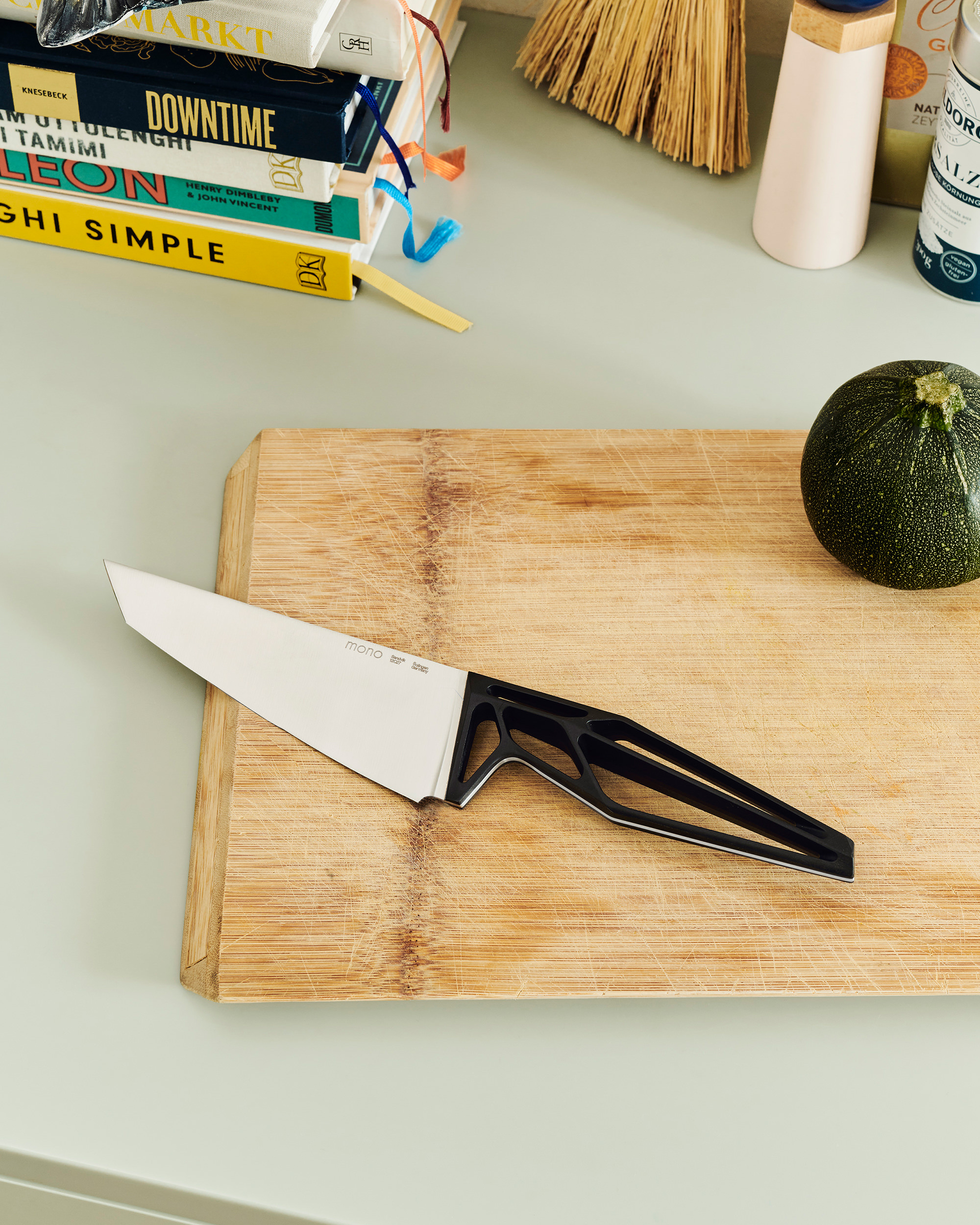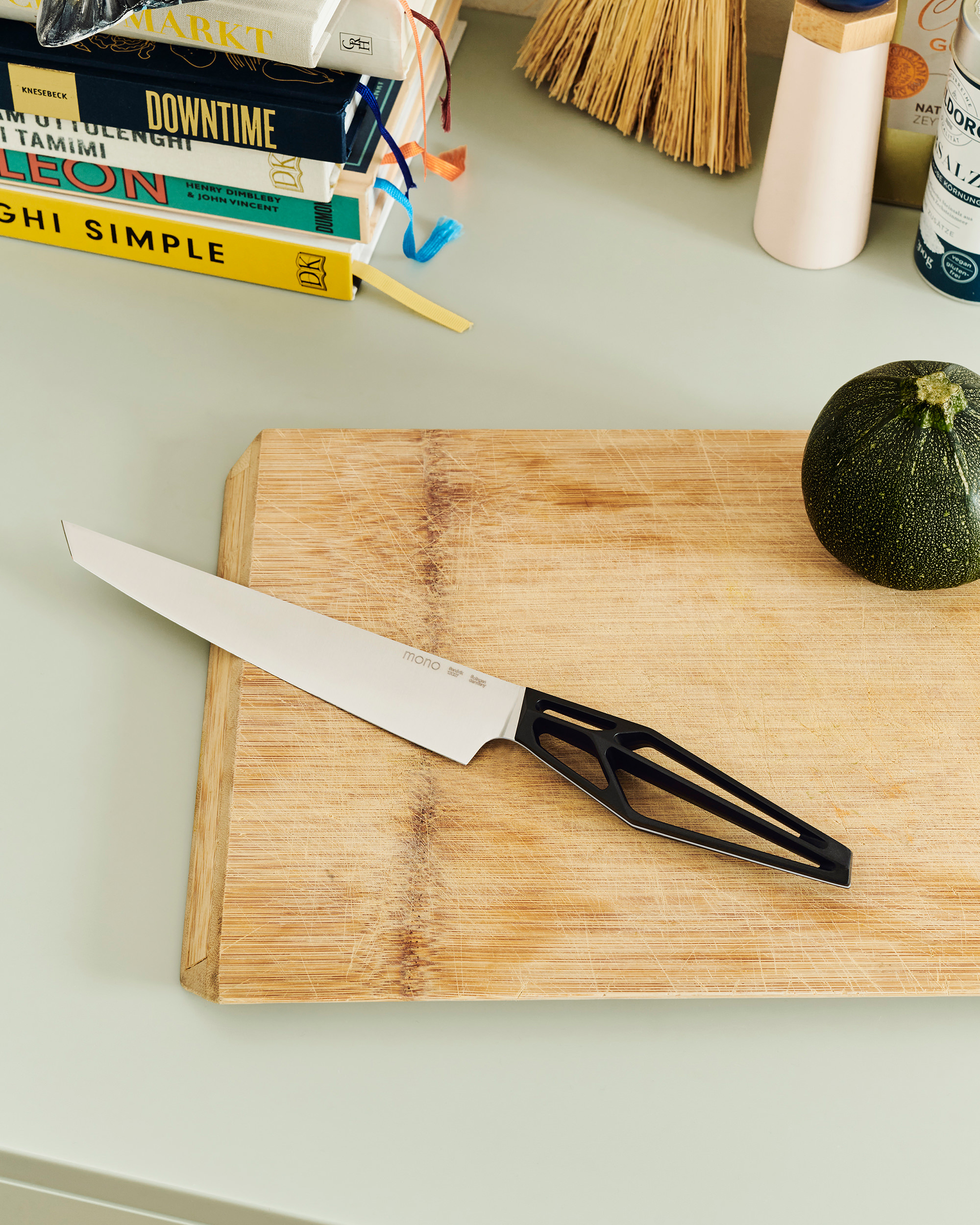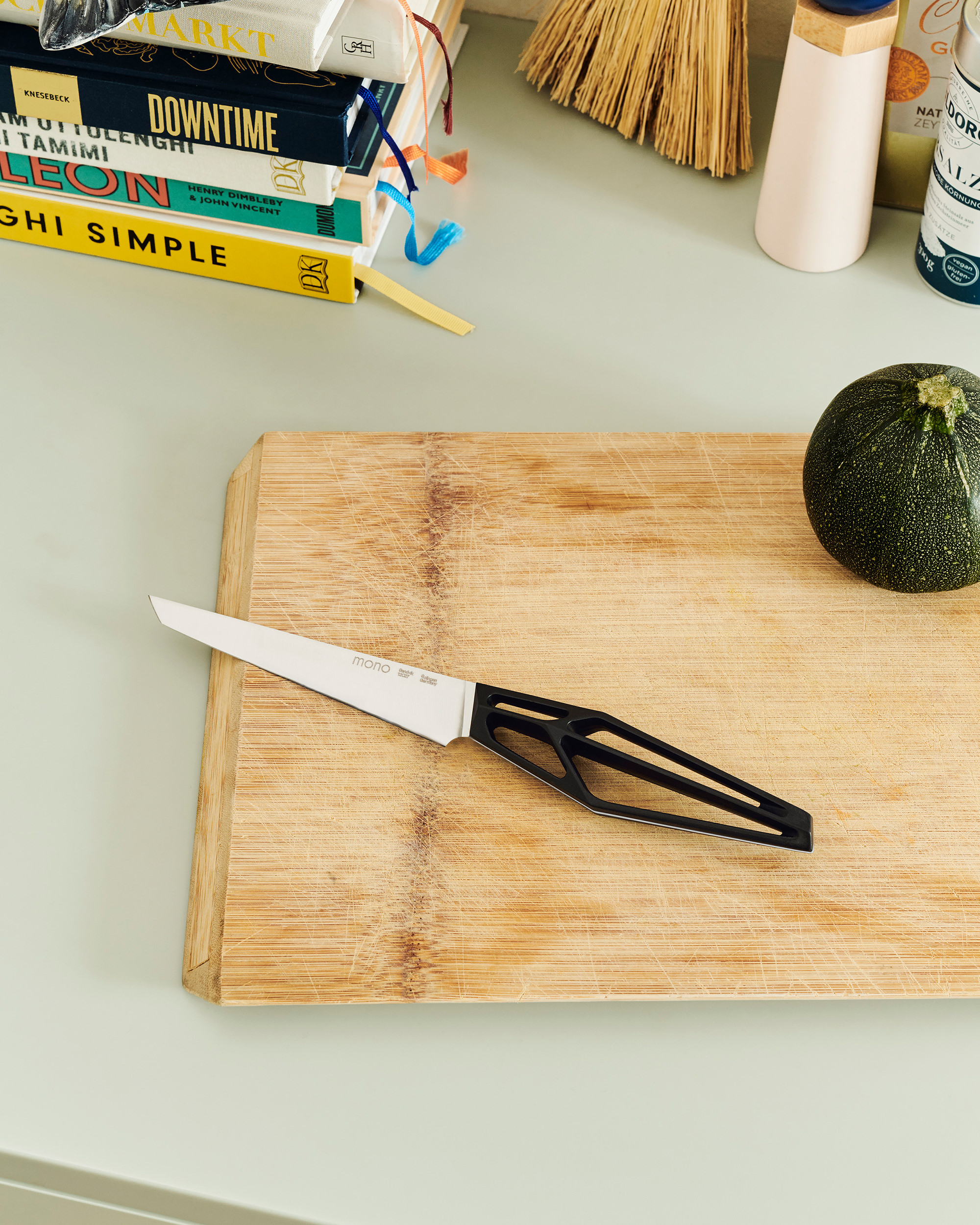 Three tools for the kitchen
The Mono SK59 series includes three types of knifes. The Chef's knife with a 17cm blade is the tool of choice for various slicing and cutting jobs. With the 21cm blade of the Ham slicer, even roasts and other meat can be cut perfectly thanks to the particularly smooth cutting edge. The small Utility knife with its 14cm blade is the ideal kitchen helper for fruit and vegetables.